Following on from my previous post on DIY face moisturiser for combination skin, this one is for all of you with dry/mature skin. My mum loves this moisturiser and absolutely swears by it. She uses it daily, morning and night, and says it's much more effective than anything else she's found on the market. Her skin is now a lot smoother, softer and hydrated.
What's great about making your own cosmetics is that you know exactly what goes into it, it's usually a lot cheaper than buying something of the equivalent quality and it's almost waste-free. You can reuse any bottles you purchase for the next round.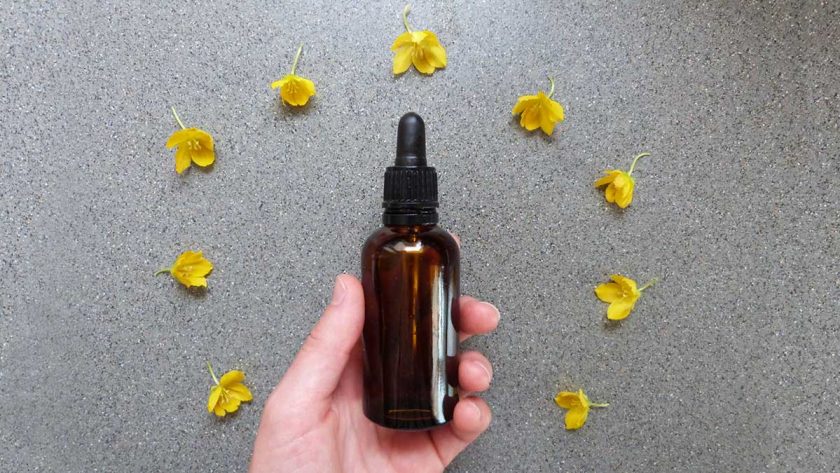 How to make facial oil moisturiser for dry skin
This particular blend of oils is perfect for dry skin. Here's why:
The sweet almond oil is rich in skin-loving vitamin E and works well as a base oil.
The grapeseed oil is rich in linoleic acids, polyphenols and antioxidants. It helps to balance and tighten the skin.
Jojoba is unlike other vegetable oils in that it closely resembles sebum (a waxy substance produced by your skin). By including it in this blend it balances and nourishes your skin. It also has an anti-inflammatory effect and contains zinc and copper which help to strengthen your skin.
Melon seed oil is rich in omega 6 and vitamins A, C and E which help to hydrate and tighten the skin, making it appear firmer and reducing the appearance of wrinkles.
Cacay oil is one of the best natural sources of vitamin A – which encourages healthy skin cell production.
Ylang-Ylang essential oil has anti-inflammatory properties which make it good for treating inflamed skin.
Frankincense essential oil is a powerful astringent, meaning it helps protect skin cells.
Tangerine oil is known for its antifungal and antiseptic properties, making it a great remedy for skin impurities.
Geranium oil m

inimizes inflammation and i

mproves circulation for healthy, radiant skin.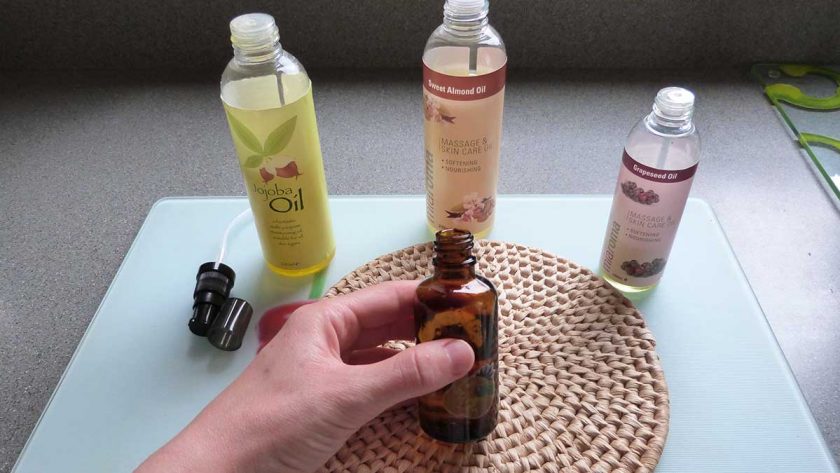 Ingredients & Equipment
50ml pipette dropper glass bottle or pump dispenser bottle
25ml sweet almond oil
10ml grapeseed oil
10ml jojoba oil
2.5ml melon seed oil
2.5ml cacay oil
5 drops of tangerine essential oil
5 drops of frankincense essential oil
5 drops of geranium essential oil
5 drops of ylang-ylang essential oil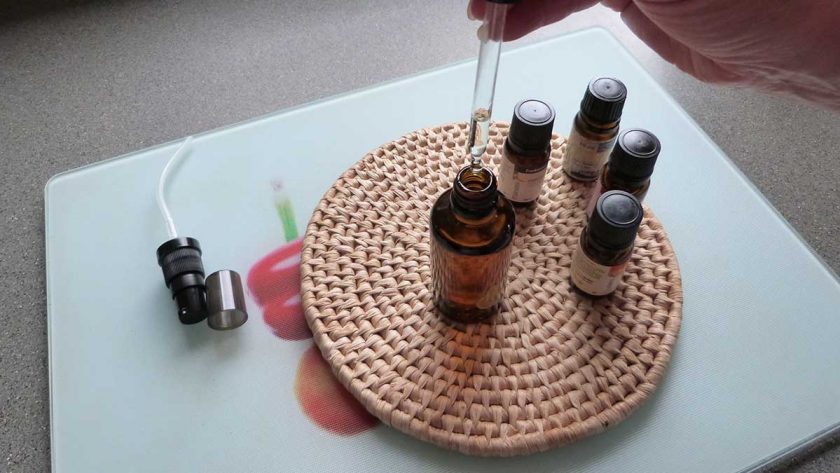 Method
Sterilize your empty glass bottle in a hot oven for 30 seconds.
Allow to cool and add your almond oil, grapeseed oil and jojoba oil.
Add in equal parts of melon seed oil and cacay oil (2.5ml each)
Add 5 drops of each essential oil.
Replace the pipette topper or the pump and gently shake.
Store in a cool dark place.
Use this oil daily in the morning and evening. You can use it for face, hands, and your whole body—it gives the best results on hands if used along with moisturising gloves. You only need a few drops as a little goes a long way. It should last six months plus.