My mum has been making her own skincare for years and I'm always excited around Christmas time when I know I'll be getting another load of her homemade lotions and moisturisers. What's great about making your own cosmetics is that you know exactly what goes into it, it's usually a lot cheaper than buying something of the equivalent quality and it's almost waste-free. You can reuse any bottles you purchase for the next round.
How to make facial oil moisturiser for normal-combination skin
This particular blend of oils is perfect for normal-combination skin. My mum usually makes this for my brother and myself and works well for teenagers too! Here's why:
The sweet almond oil is rich in skin-loving vitamin E and works well as a base oil.
The grapeseed oil is slightly lighter which works well to balance both dry and oily skin and is rich in linoleic acids, polyphenols and antioxidants which helps to treat acne.
Jojoba is unlike other vegetable oils in that it closely resembles sebum (a waxy substance produced by your skin). By including it in this blend it helps to reduce the oiliness of your skin by modulating sebum production. It also has an anti-inflammatory effect and contains zinc and copper which help to strengthen your skin.
Melon seed oil is rich in omega 6 and reduces inflammation caused by conditions like acne.
Cacay oil is one of the best natural sources of vitamin A – which encourages healthy skin cell production.
Ylang-Ylang essential oil has anti-inflammatory properties which make it good for treating inflamed skin.
Frankincense essential oil is a powerful astringent, meaning it helps protect skin cells.
Tangerine oil is known for its antifungal and antiseptic properties, making it a great remedy for acne and skin impurities.
Geranium oil m

inimizes inflammation and i

mproves circulation for healthy, radiant skin.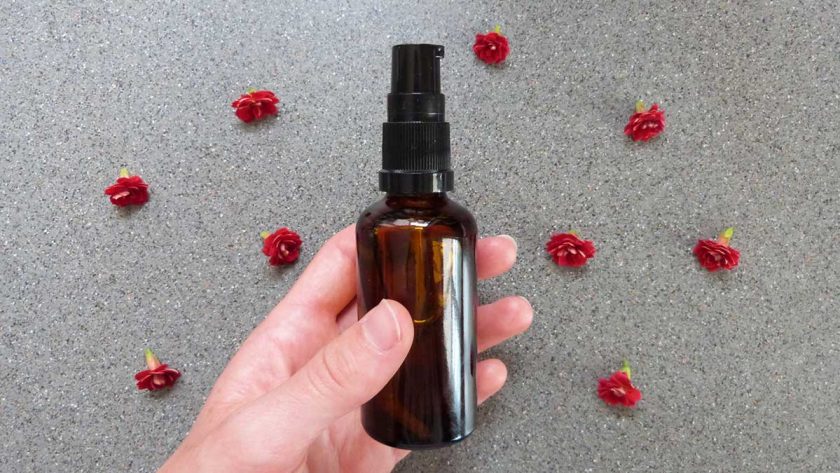 Ingredients & Equipment
50ml pipette dropper glass bottle or pump dispenser bottle
15ml sweet almond oil
15ml grapeseed oil
15ml jojoba oil
2.5ml melon seed oil
2.5ml cacay oil
5 drops of tangerine essential oil
5 drops of frankincense essential oil
5 drops of geranium essential oil
5 drops of ylang-ylang essential oil
Method
Sterilize your empty glass bottle in a hot oven for 30 seconds.
Allow to cool and add equal parts of your almond oil, grapeseed oil and jojoba oil (15ml each).
Add in equal parts of melon seed oil and cacay oil (2.5ml each)
Add 5 drops of each essential oil.
Replace pipette topper or the pump and gently shake.
Store in a cool dark place.
Use this oil daily in the morning and evening. You only need a few drops as a little goes a long way. It should last six months plus.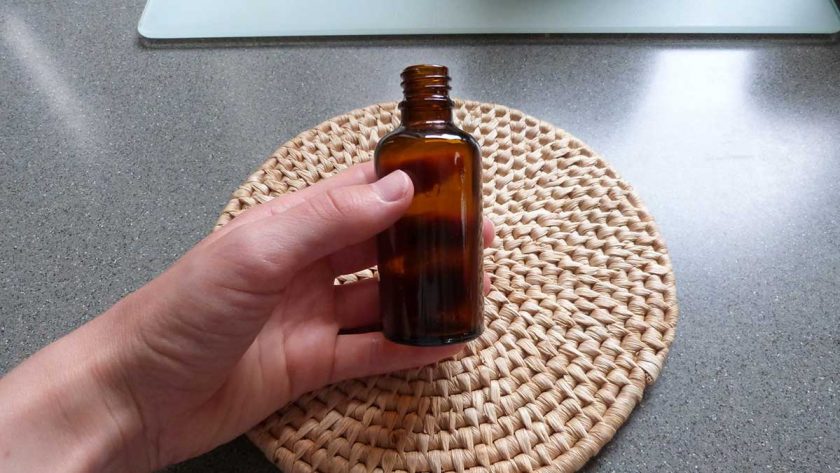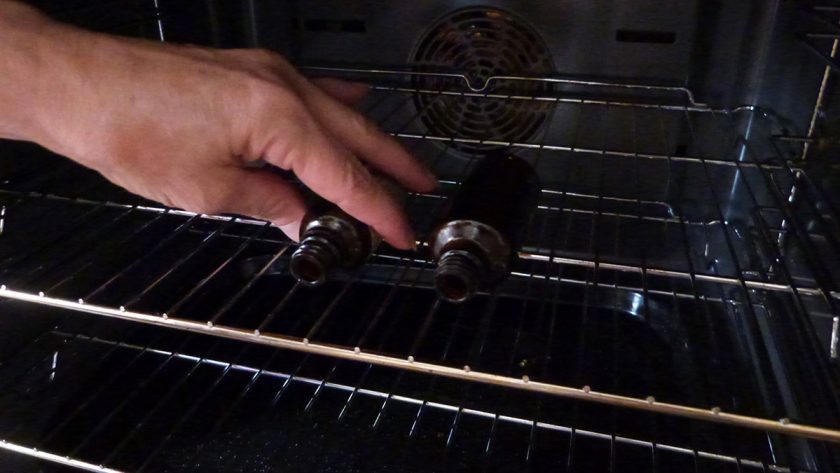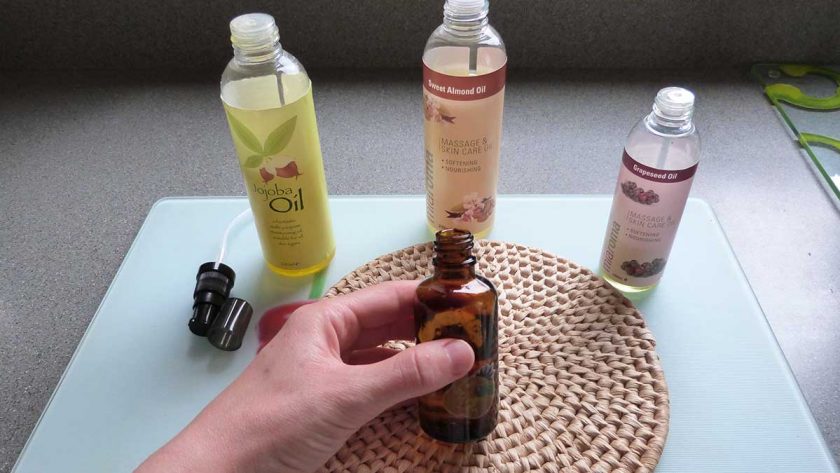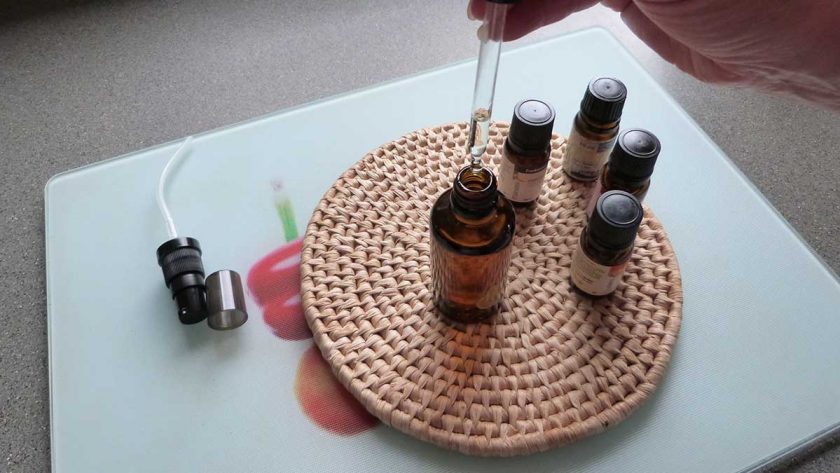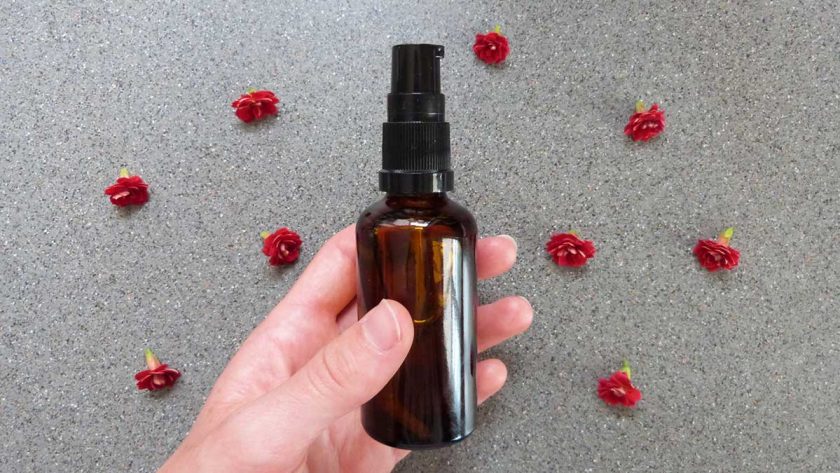 More natural cosmetics
Struggling to find a natural deodorant that works? Take a look at the Natural Deodorant Co.