Chocolate is one of my favourite treats and when I turned vegan I thought it would be hard to give it up. But I soon realised I didn't have to miss out and dark chocolate became my new favourite companion. It has a much better depth of flavour and isn't loaded with blood spiking sugars, which leave you feeling grotty and craving for more. My interest in dark chocolate soon developed into making my own as I realised I could make high-quality bars (with raw natural ingredients) at a cheaper price than buying it. Plus it's super easy and fun to make!
Mint dark chocolate is my favourite but you can change the oil/flavouring to suit you. Vanilla, orange or lemon work well! You can also add in nuts or cacao nibs before you put the moulds in the fridge. I hope you enjoy making your own and let me know how you get on 🙂
How to make raw mint chocolate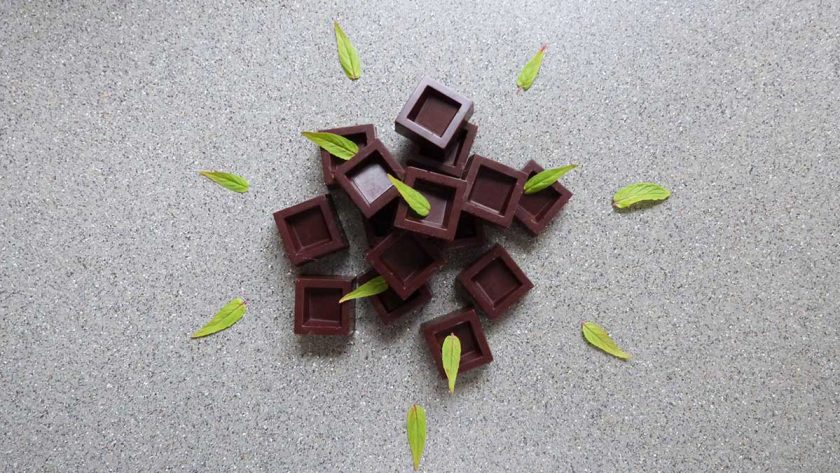 Ingredients
(*makes approx 25 small chocolates)
100g organic cacao butter
70g organic cacao powder
40g agave nectar
2 drops peppermint oil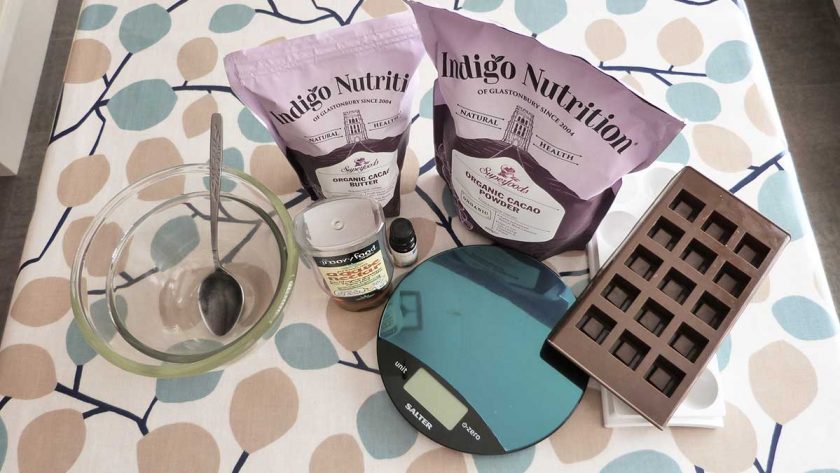 Method
Melt 100g of cacao butter in a Bain Marie (Place the butter in a heatproof bowl and place it in a larger bowl of hot water – *Mix 2/3 boiling water with 1/3 cold water.)
When melted add 2 drops of peppermint oil (or another flavouring of your choice.)
Sieve in the 70g of cacao powder and stir until you have a smooth runny consistency.
Add the 40g of agave nectar and stir continuously for 1 minute to ensure it has been properly mixed in.
Pour or spoon your mixture into moulds.
Place in the fridge for 1 1/2 hours.
Pop the chocolate out of the moulds and store in the fridge until ready to eat! (*which is as soon as they are out of the moulds in my case.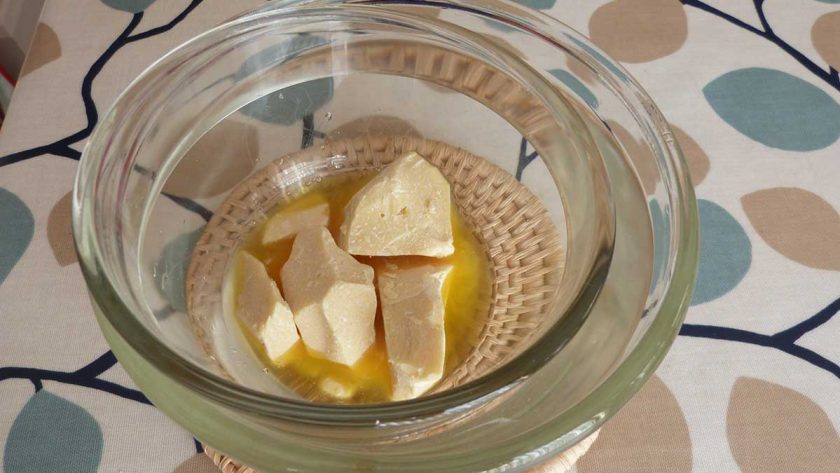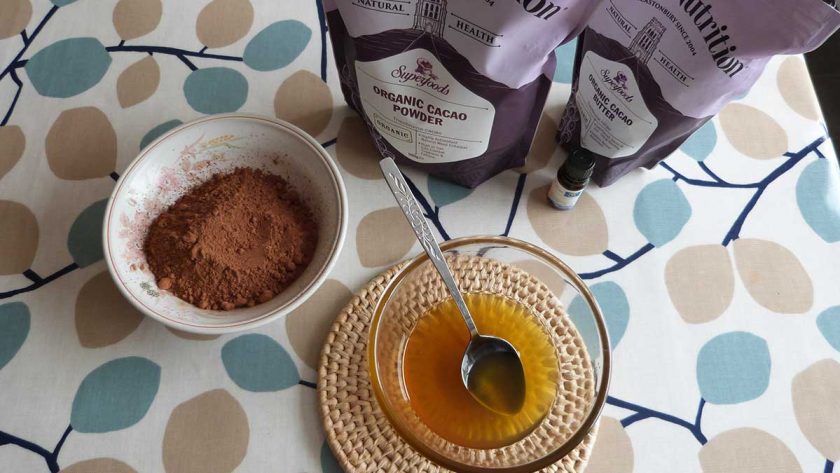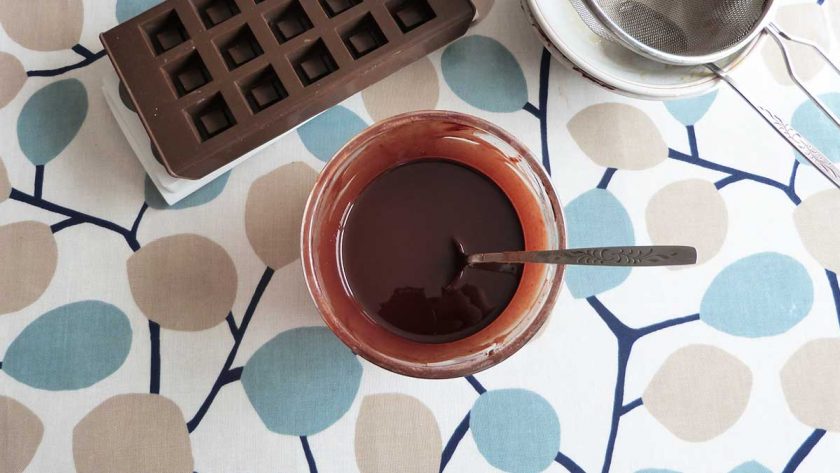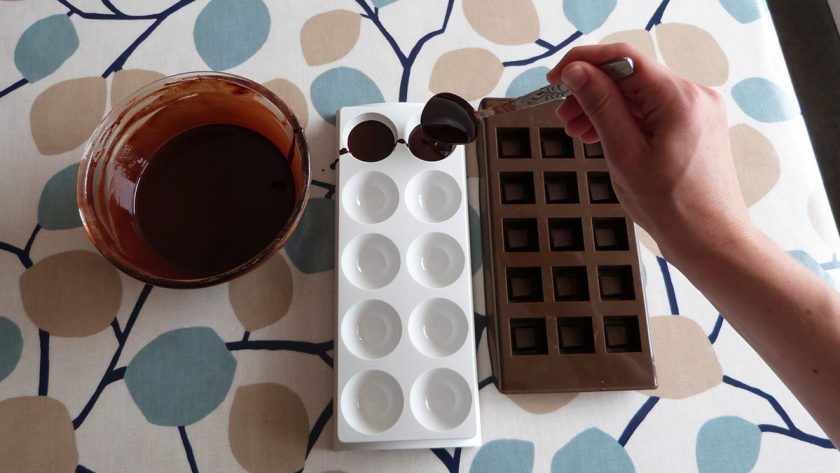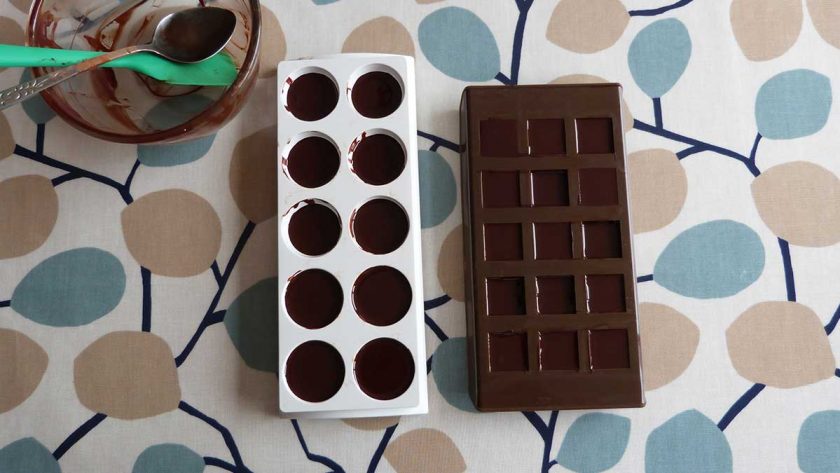 More backpacking food ideas
My favourite 10 min recipe for energy bars: Puffed amaranth, date and pecan bars.
The ultimate vegan guide to backpacking food: see here.