Shopping responsibly has never been simpler. With the rise of the conscious consumer, brands are trying to be more transparent than ever and it's become a lot easier to find out what products are made from and how and where they have been made. A lot of brands in the outdoor industry have been leading the way in sustainable practices for years. You could argue they've led the way for other industries to follow! While practices can always be improved upon, these companies below are taking great strides in producing great quality outdoor gear that is vegan and ethical!
Here's my list of the 10+ best eco and vegan-friendly outdoor brands:
1. Ethical Wares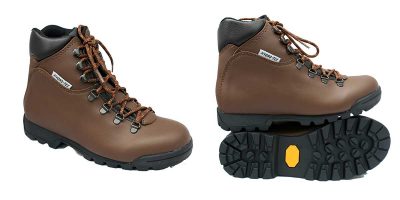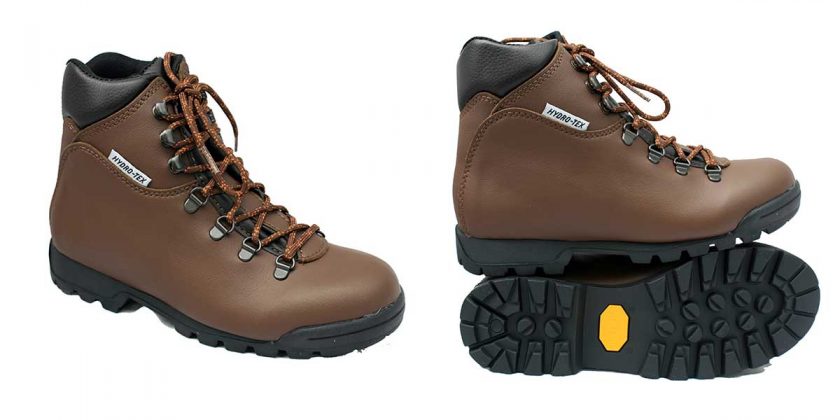 Ethical Wares, based in Wales, UK, specialises in making cruelty free outdoor shoes and boots.
Its vegan hiking boots are among the best rated in the sector! The income from EW goes straight back into funding a range of social and environmental projects including the care of the 50 animals the team look after. They also work closely with fair trade suppliers and have launched a specific range of outdoor gear in support of the Tibetan refugee community.
More info.
2. Bleed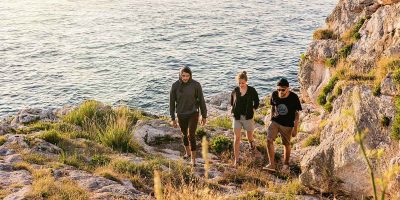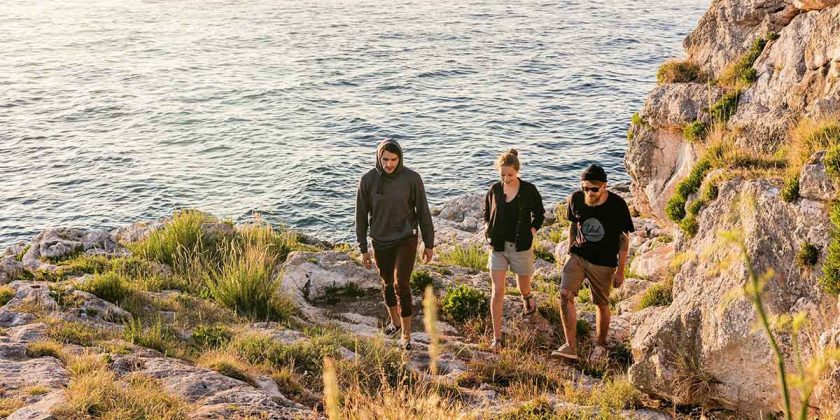 German brand Bleed is leading the way in trendy eco outdoor gear. Everything the family-run brand produces is 100% vegan and its ethics are so high, even your nan would be impressed. They are huge advocates for using sustainable and recyclable materials like cork, hemp and organic cotton. They also collaborate with organisations like the Surfrider Foundation, Liquid Surf and PETA to help keep our oceans and animals healthy and happy.
More info.
3. Patagonia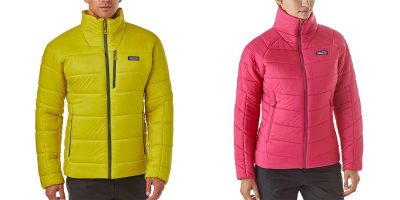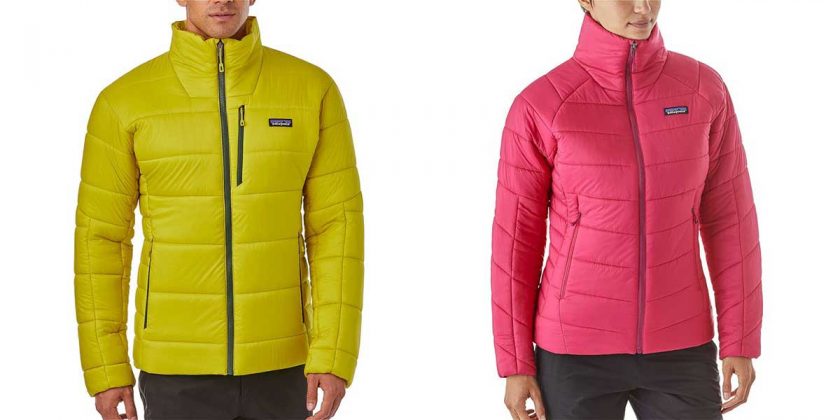 Patagonia started out as a small company making climbing gear. Today it's seen as the figurehead of sustainable high-quality outdoor clothing.  Alongside its fully transparent supply chain, the brand pioneers the use of recycled, low-impact materials and runs a Worn Wear program to keep gear out of the landfill. On top of this, every year it donates 1% of its sales to grassroots environmental charities, while last year it donated all of its Black Friday profits as well!
FYI: Not all of Patagonia's range is vegan.
More info.
4. Páramo Clothing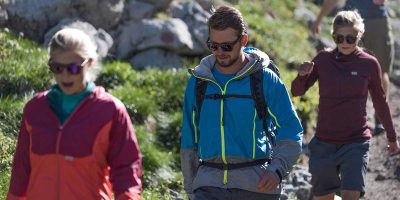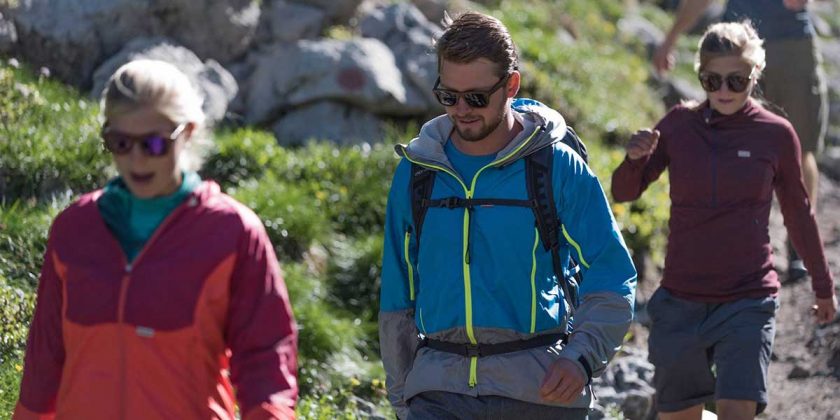 You may not have come across Páramo before, but you have probably heard of its sister company Nikwax—known for its water-based aftercare treatments. The two work hand in hand and Páramo specialises in making high-performance gear using Nikwax directional textiles. Páramo has been leading the march on environmental issues for almost 25 years. It was the first outdoors company to sign up to the Greenpeace Detox agreement—a program which ensures all hazardous chemicals are excluded from the production of its garments. Furthermore, through its charitable manufacturing facility in Bogota, Colombia, it provides hundreds of vulnerable women a safe and fair place to work.
More info.
5. Finisterre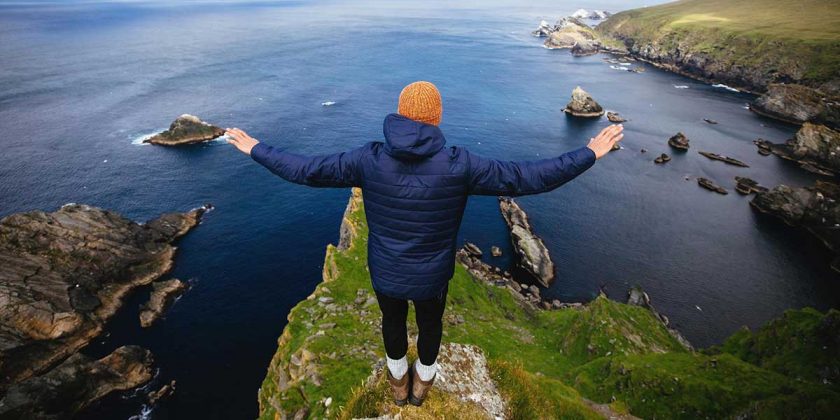 Since founding in 2003, Finisterre's design ethos has always been to build a product for purpose, that will last. The brand has got a firm focus on ethical production, where possible, and uses recycled fabrics and organic materials throughout its range of clothing, including its insulation filling, as well as biodegradable treatments and finishes. Like Bleed, it also supports a range of other organisations through collaborations. Its RNLI clothing range which consists of 100% recycled, FC-free waterproof jackets, donates 10% of sales to the RNLI charity which saves thousands of people every year from the sea.
FYI: Not all of Finisterre's range is vegan. While its jacket insulation is synthetic, it uses Merino wool in some of its products.
Read our interview with Finisterre's Product Director—Debbie Luffman. More info.
6. OuterKnown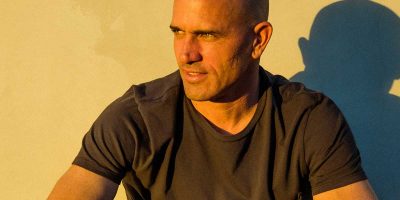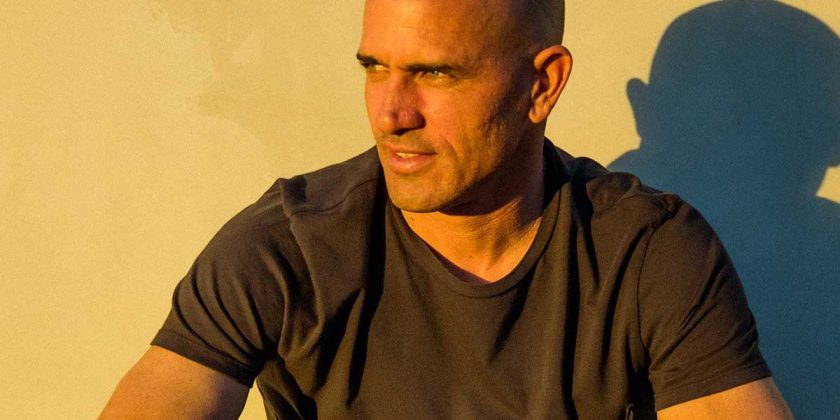 Founded by surfing champion Kelly Slater and acclaimed designer, John Moore, OuterKnown designs and makes quality and fashionable men's clothing in a sustainable way.
Alongside using sustainable natural materials for its range of t-shirts and trousers, the brand also turns reclaimed fishing nets into nylon board shorts! The ultimate apparel for every eco-driven surfer.
More info.
10. Cotopaxi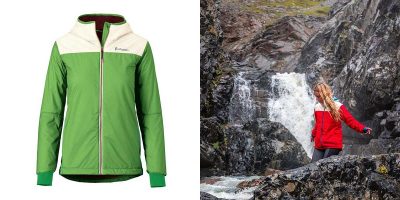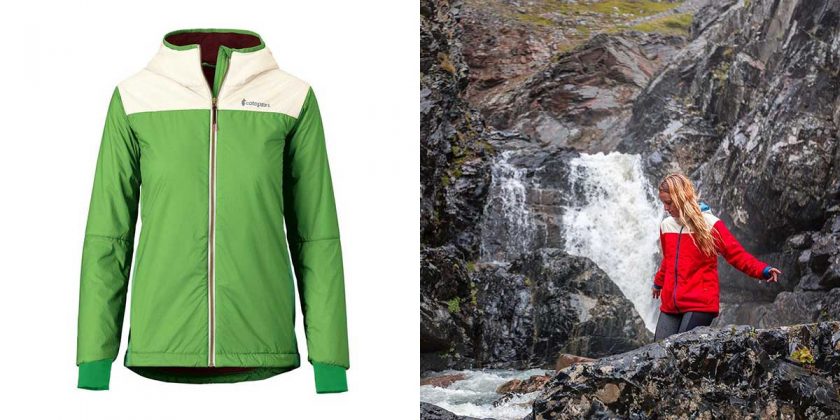 Cotopaxi makes "gear for good," designed to last and designed to help others on the planet.
Profits from each piece of gear are donated to a specific partner charity around the world that seeks to improve the health, education and livelihoods of those less fortunate. One such organisation is CHOICE Humanitarian— a scheme which provides two weeks of midwife training in Q'eqchi' communities in Guatemala. The program reduces average child mortality by 66% and maternal mortality by 69% in trained communities!  On top of this, Cotopaxi promises a 61-year guarantee on its gear—the average lifespan of a person living in the developing world according to the brand.
FYI: A lot, but not all, of Cotopaxi's range is vegan. Its Pacaya Insulated Jacket made it onto my list of best winter jackets without down.
More info.
7. Fibre Athletics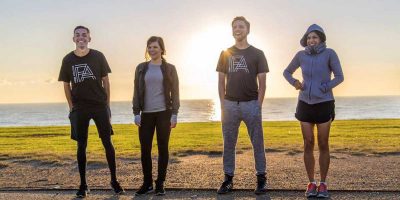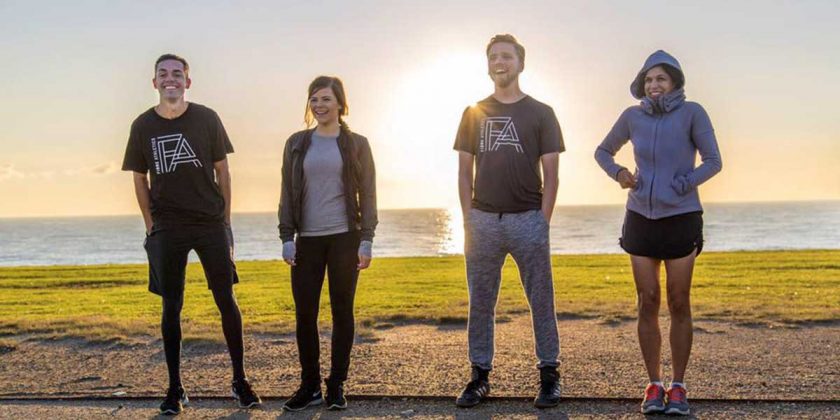 Fibre Athletics specialises in making high quality, fair trade athletic clothing using 100% organic and recycled materials.
Founded by Chicago-based designer Sadie Monroe and her business partner Steve Sullivan, the range sets a precedence for good looking performance wear with a green footprint. Alongside its use of natural materials, the company also supports a range of projects that help alleviate poverty, and protect the environment.
More info.
8. GoMacro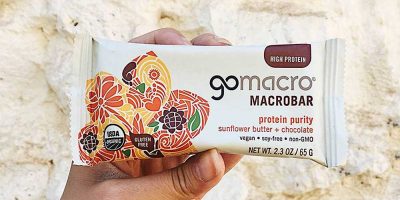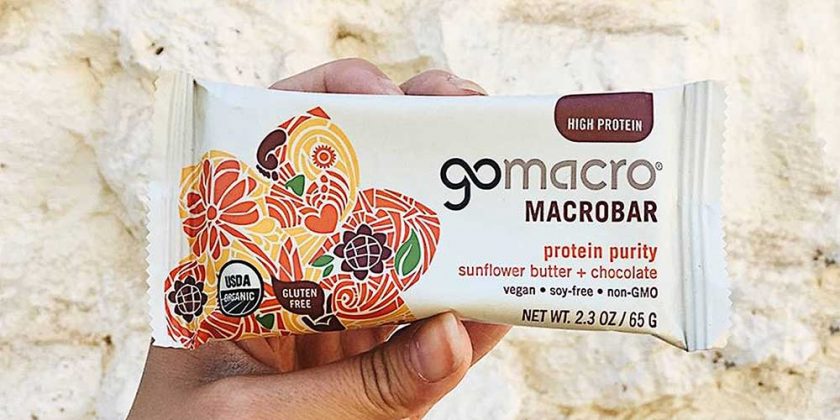 GoMacro's range of vegan-friendly trail bars are not only nutritious and energising but also good for the planet.
The brand works closely with a range of community projects including the Poplar Spring Animal Sanctuary to help people and animals live a healthier and happier life. The brand also sources its ingredients as local as possible and works with organic, fair trade suppliers.
More info.
9. Yew Clothing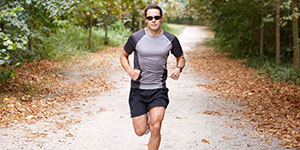 Yew specialises in making performance activewear for all types of sports from the best sustainable materials. Its range of base layers are made from recycled 100% polyester while its other gear uses 100% organic cotton. Alongside using natural materials, its a keen supporter of environmental projects including 1% for the Planet and supports The Child Welfare Scheme in Nepal, which helps disadvantaged children and their communities.
More info.
11. Eco Gear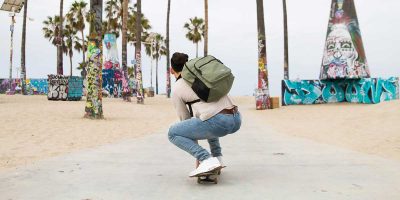 Eco Gear's range of rucksacks, hiking bags and hydration packs are made from a material called Repreve.
Repreve is a revolutionary material made from recycled plastic bottles, which is water-resistant, strong and durable. As such, anything made from Repreve is fully traceable and certifiably sustainable. On top of this, Eco Gear's hydration packs are fitted with a BPA-free water bladder!
More info.
12. Klean Kanteen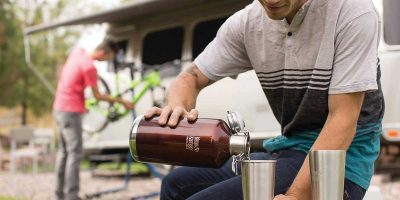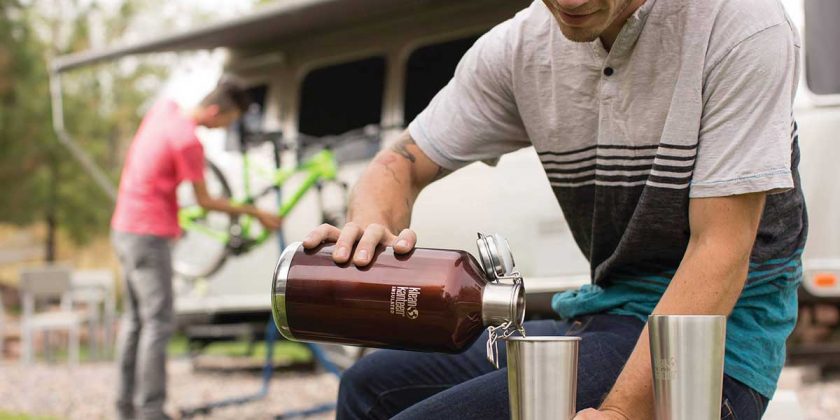 Klean Kanteen was one of the first companies in the bottle industry to identify BPA as a dangerous and harmful substance. Since then it's been transforming the industry with its durable BPA free bottles, cups and food canisters. The brand works closely with projects that seek to reduce plastic waste and has been a longtime partner with 5 Gyres, a global leader in the effort to restore healthy, waste-free oceans. It's also very transparent about its manufacturing policy, and about why it has chosen to responsibly produce its bottles in China.
More info.