Fiona Oakes is a well-known name in the ultramarathon circuit. In 2013 she became the fastest woman in the world to run a marathon on all seven continents plus the North Pole, and has five marathon course records to her name including the gruelling Antarctic Ice Marathon. (See more about her achievements here.)
On top of her sporting career, Oakes has been a firm advocate for veganism for decades and runs her own animal sanctuary in Essex which provides a home for around 400 rescued animals. Now, in an exciting collaboration with Will's Vegan Shoes, she's helped launch a new pair of running shoes designed for rugged trail running.
Oakes Cross Running trainers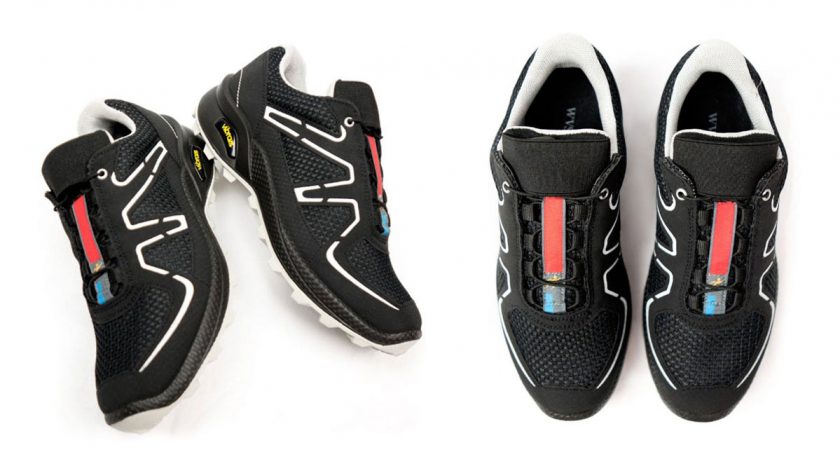 The Oakes Cross Running trainers have been designed to take the most extreme running environments "from the Sahara Desert to the North Pole". The Vibram rubber injection outsoles provide super grippy traction and durability while the ballistic welded uppers created with Lyliane 3DMX advanced abrasion resistant materials are water resistant and breathable.
The removable EVA insoles offer good support for the forefoot and midfoot, and the speed lace construction system allows for fast and snug lacing with a storage pouch on the tongue.
The shoes are 100% vegan, carbon neutral and have been ethically made in Italy. On top of all that, 30% of the proceeds will go to support Oakes's Tower Hill Stables Animal Sanctuary.
For more info, see Will's Vegan Shoes.
Looking for vegan shoes?
See my ultimate list of vegan hiking boots and shoes here.