When looking for pre-packed vegan meals for backpacking and camping, you may have already come across the brand Firepot. I've included two of its meals in my guide to vegan meals for backpacking. But I'm really excited to hear that the brand has decided to extend its vegan range with three more offerings!
Firepot meals
Firepot meals are a nutritious and award-winning alternative to the freeze-dried meals that dominate the expedition food sector. These lightweight meals (on average 110g each) only require you to add hot water to the bag to cook. They are ready in just 15 minutes and are perfect for trips away from home, whether camping, hiking, sailing, kayaking or climbing. They are available in regular and extra large calorie-packed portions, with fully compostable packaging also available.
New vegan and gluten-free meals
What I love about its range is that all of the ingredients are sourced as locally as possible and always conscientiously — the brand never uses palm oil, artificial preservatives or additives.
Until now, Firepot has only offered two vegan and gluten-free meal options. That being the porcini mushroom risotto and the dal and rice with spinach.
But today, the brand introduced three more vegan meals. These being: chilli-non-carne, vegan orzo bolognese and spicy baked beans. Plus it has more planned for 2019.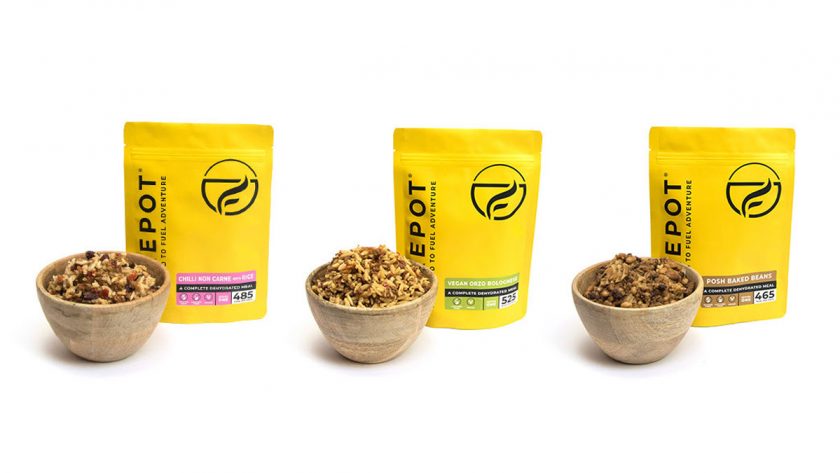 New plastic-free packaging
As well as its new vegan range, the brand has also launched new plastic-free packaging on some of its meals. It stated:
As food producers seeking to be as ethical as possible, we have been pursuing plastic-free packaging alternatives so we can protect the environment we love. We have finally found an eco-friendly alternative to our main range of yellow pouches. These brown eco bags, launched today, are made from bio-based sources, including sugar cane, which means they are fully compostable and should completely disintegrate within a year in compost — faster if the levels of warmth, moisture and air exposure are right.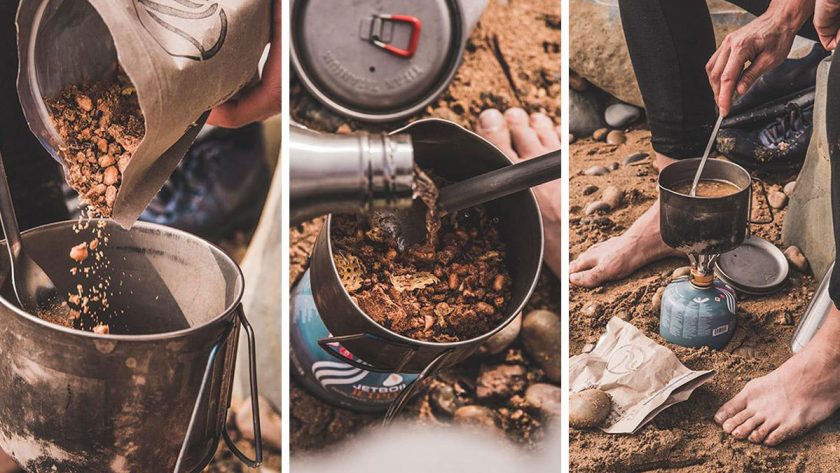 However, unlike its main yellow range, these compostable meal bags must be cooked in a pan and not in the bag. Otherwise, the cooking process is the same. It added:
Unfortunately, compostable technology is not as advanced as we would like, but in the future, we hope to develop a fully compostable range of meals that can also be cooked conveniently in the packet.
Flavour tests
I've been fortunate enough to get my hands on the new range of vegan meals from Firepot. So stay tuned for a review and taste test coming soon.
More vegan food ideas
In the meantime, if you're looking for more vegan backpacking food ideas watch my 10-minute video — packed full of vegan camping food ideas.