I came across Geodeo after trying to find a good quality natural stick deodorant. The US brand is based in Florida, but sells its deodorants around the world and claims to use "breakthrough eco-technology to help deeply cleanse pores, [and] release the daily buildup of toxins." Bold claims indeed. But what I was interested in was the claim of 24-hour odour protection. Something very few naturals deodorants actually do in practice.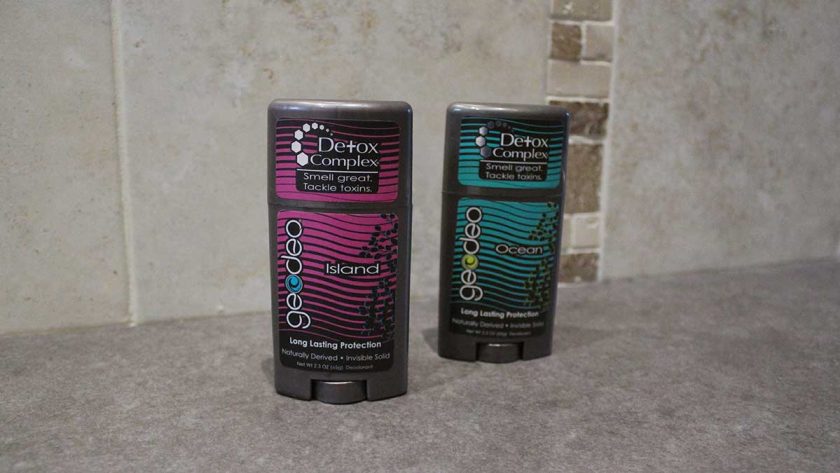 Ingredients
Geodeo deodorants are all free of aluminium, sulfates, parabens and petrochemicals. They are formulated using a range of naturally derived ingredients and enzymes, including Icelandic algae extract, which apparently fight impurities, neutralise odours and nourish your skin.
Geodeo is keen to stress that these statements have not been evaluated by the US Food and Drug Administration but, while I don't know much about the benefits of algae, a quick search online reveals that a lot of natural cosmetic brands swear by it. According to natural brand Cuepido Cosmetics, "algae extract conditions, hydrates, softens and detoxifies the skin while replenishing essential vitamins and minerals… [It also] helps to protect skin against free radical damage."
While I can't tell if this deodorant actually protects me from free radical damage, I can test its effectiveness at odour protection. That's exactly what I did.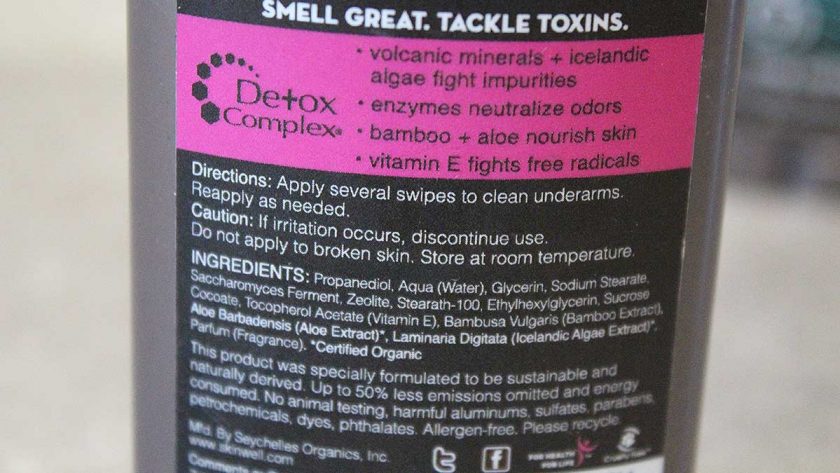 My Review
The deodorants come in four different scents. I bought two, the Island for myself and Ocean for my brother. Both scents are pleasant and quite gentle. Island has a slight fruity scent which is perfect for women, while Ocean smells a little like Linx, but not as intense. This makes it more suited to men.
Each one is 65g and is applied like a standard stick deodorant. It rolls on clear and doesn't leave any white marks. (FYI: Like all natural deodorants, Geodeo doesn't stop sweat, but is designed to neutralise the smell of it.)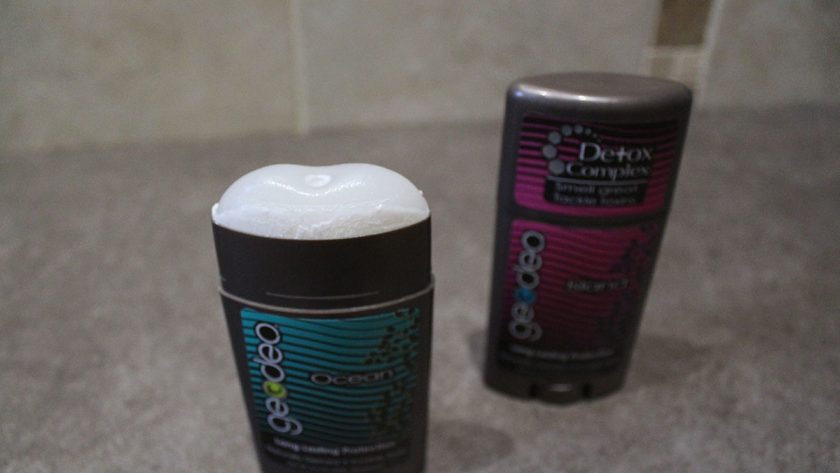 To start off with I applied the deodorant once a day. During everyday activities, the deodorant performed well and I smelt fresh for the majority of the day. However, I didn't feel it offered 24-hour odour protection. By the end of the day the smell did wear off and there was a slight smell of sweat on my clothes.
If you reapply the deodorant throughout the day, this can be avoided.
When it came to using the deodorant during exercise, it didn't perform as well as I hoped. Despite reapplying the deodorant before exercise, after an intense 45-minute workout the smell had disappeared and my underarms started to smell a little sweaty. However, it did reduce the smell of sweat better than a lot of other natural deodorants I've used, and after a quick shower and reapplication, the deodorant did then protect me for the rest of the day.
Verdict
The Geodeo deodorant is a good quality natural stick deodorant. The smell is pleasant and not overpowering and offers a reasonably good level of odour protection during everyday activities. While its effectiveness is reduced during intense exercise, it performs better overall than a lot of other natural stick deodorants on the market.
Pros
Easy to apply
Offers good protection during everyday activites
No nasty ingredients & some organic ingredients
Pleasant smell that isn't overpowering
Lasts a long time, 2-3 months.
Cons
Not enough odour protection during workouts and exercise
When it starts to run out, the stick falls off the holder
More info
If you're looking for a deodorant for an active lifestyle, you've come to the right place. I'm working my way through some of the most popular brands to find the best performing deodorant on the planet. Find my other reviews here.
Disclosure: I have not been paid to review any of the products listed above and am under no obligation to give positive reviews.