These nutritious energy bars blend protein-packed hemp flour with antioxidant-rich goji berries. The cacao nibs add texture while the dates and nuts add that energy filled goodness.
FYI these bars aren't your typical sweet energy snack. I really like the tartness of goji berries, and the bitterness of cacao nibs, but I know they aren't to everyone's taste. If you've got a bit of a sweet tooth, I'd recommend reducing the number of goji berries and swapping the cacao nibs for 2 tbsp of chocolate chips.
Ingredients
(*makes approx 20 bars)
150g dates (blitzed in processor)
50g almonds (blitzed in processor)
100g oat flour
40g hemp flour
40g cacao nibs
35g goji berries
1 tbsp almond butter
3 tbsp plant milk
Method
Soak the dried goji berries in warm water for 10 minutes.
While waiting, combine the rest of the ingredients in a bowl. Mix thoroughly to ensure the ingredients are well combined and evenly distributed.
When the goji berries have plumped up, gently mix them into the mixture.
Once ready, press the mixture firmly into a 20cm square pyrex dish.
Store in the fridge for one hour.
Then cut into bars. The mixture should make around 16-20.
Store the bars in an airtight container in the fridge until ready to eat. (Will store for 1 week.)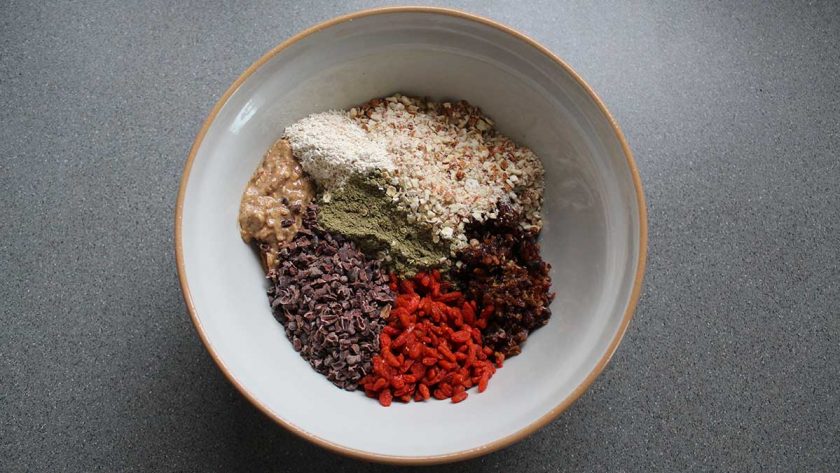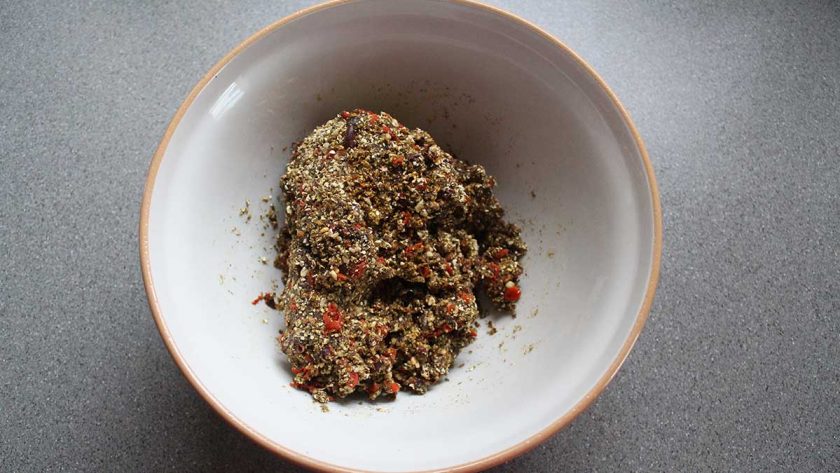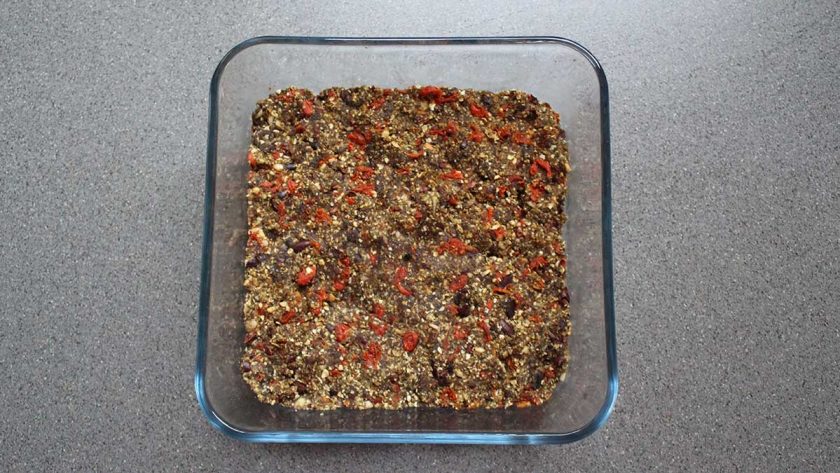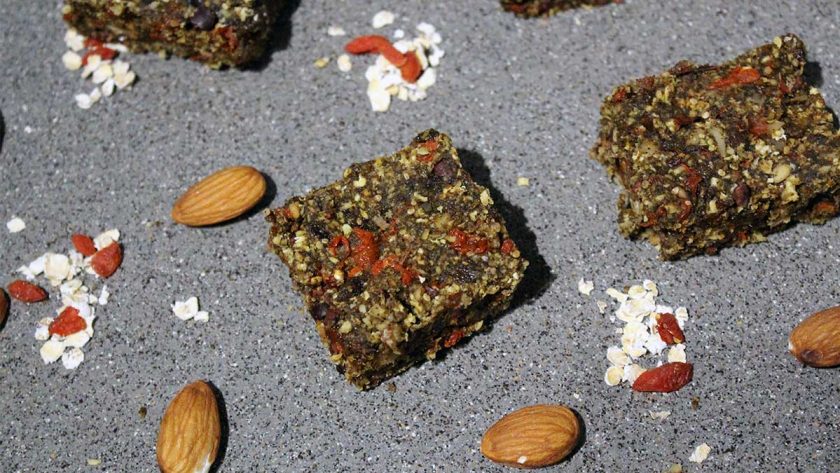 If you enjoyed these, try my no-bake energy bites with peanut butter and dates! The addition of chocolate makes these ideal for everyday energy boosts or as a treat.
Or discover one of my latest recipes: Puffed amaranth, date and pecan energy bars.