A few months ago, I caught up with Craig Williams—the Vegan Ice Warrior. (See my interview here.) He's currently training for one of the biggest expeditions in the world, the Ice Warrior Challenge. It will see Craig embark on an 800-mile trek from the shores of Northern Canada to the centre of the Arctic ocean—while pulling all of his gear and equipment on a QAJAQ which is basically a pulk (sledge) that can also be paddled. This is an incredible challenge, but to do so vegan takes it one step further. For finding vegan-friendly clothes and gear suitable for such extreme conditions is a challenge in its self.
But with the help of Ice Warrior project leader Jim McNeill, Craig's been able to find and buy vegan-friendly clothing and gear that's suitable for the conditions he will endure.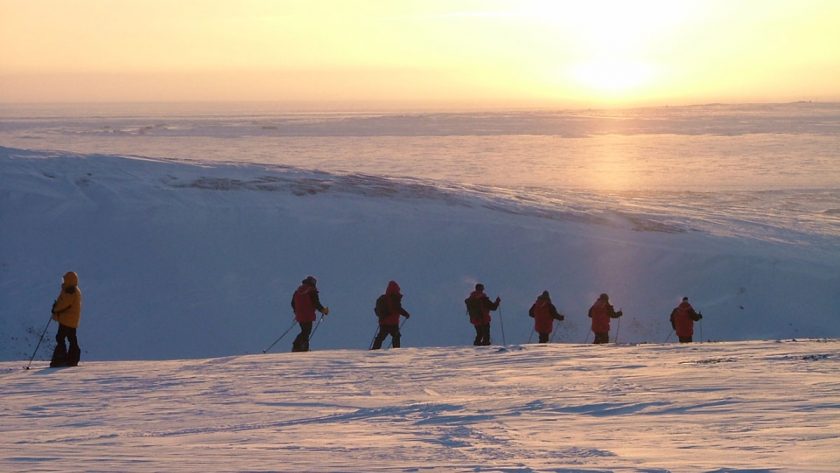 Guide to extreme cold weather clothing and gear
This list will give you a good idea of everything you'll need to take on an extreme cold weather expedition.
Both Craig and myself have tried our utmost to make sure the gear listed below is suitable for vegans. Please do check the items yourself and if you notice any errors, let me know. One key issue is that both Craig and myself have been unable to confirm the source of glue used in the Sorel Polar Glacier boots. Sorel is unable to confirm its origin which is why I haven't listed this brand in my gear lists before. While this raises an issue whether these boots are actually suitable or not, Craig has taken the decision to use them. He's been unable to find a 100% vegan confirmed alternative, as most other polar boots contain leather and wool.
Clothing
Insulation top/bottom
Brenig Polar Jacket (with a specified faux fur collar) – £240
Brenig Polar Salopettes – £160
Windproof top/bottom
Mountain Equipment Kongur MRT Jacket – £550
Mountain Equipment Kongur MRT Salopette – £450
Headwear
Montane Mountain Squall Cap – £40
Mountain Equipment Fleece Beanie – £20
Mountain Equipment Balaclava – £25
Buff Polar Neckwarmer – £15
Hands
Mountain Equipment Touch Screen Glove – £27

*Craig will be testing out a few gloves during a training expedition in early 2019. I'll update you which ones he'll be using for the actual expedition ASAP.
Tops
Ice Warrior branded Moreno Fleece (made using polyester) – £100
Mountain Equipment Eclipse Zip Baselayer (several pairs required) – £75
Bottoms
Mountain Equipment Eclipse Baselayer Pants (several pairs required) – £50
Socks
*Craig will also be testing out a few different socks during a training expedition in early 2019. I'll update you which ones he'll be using for the actual expedition soon.
Boots
Sorel Polar Glacier Boots – £120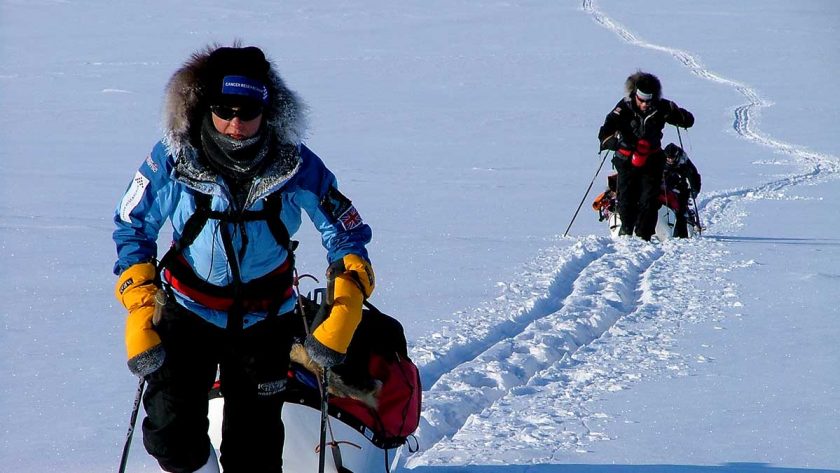 Gear
Skiing
Fischer Sports Backcountry Skis – £230
Berwin Cradle Bindings – £106
Black Diamond Traverse Poles – £62
Snowsled Harness for sea ice (a fixed pole option is available as a custom order, which allows for the pulk to be controlled on normal ice) – £130
Hardware
Gerber Suspension Multi-Tool – £45
Petzl Spatha Knife – £20
Petzl OK Oval Screw Lock Carabiner – £15
Petzl OWALL Carabiner – £6.50
Petzl St'Anneau Sling 120 cm – £15
Seeing
Petzl Tactikka+ Head Torch – £35
Jublo EXPLORER 2.0 Sunglasses – £120
Jublo Jupiter OTG (over the glasses) Goggles – £50
Eating
Aladdin Thermal Mug – £7
Large Spork Eating Utensils – £12
Swedish FireSteel 2.0 Scout Lighter – £11
Thermos Hercules Floating Flask 1ltr – £25
Platypus 2ltr Water Bottle – £10
Sleeping
Mountain Hardware Lamina Minus 34 – (this product has since been discontinued but Moutain Hardware's Lamina™ Z Bonfire -30°F / -34°C sleeping bag looks a suitable alternative.)
Brenig Bag Cover (adds 10 degrees) – £150
Thermarest Ridge Rest Solar Sleeping Pad – £50

Brenig Vapour Barrier Layer – £90

Shewee/Pee Bottle (advisable so you can stay in your sleeping bag) – £10
Transit
Ortlieb 140 ltr Big Zip Bag -£165
Exped Dry Bag 4 Pack (XS, S, M, L) – £45
Exped Dry Bag (40 litres) – £19
First Aid kit
Custom made by Ice Warrior project leader Jim McNeill.
Traverse rescue kit and GPS
Petzl Micro Traxion Kit, Pulley and Sling/Carabiners included – £120
Garmin GPSMAP 64s – £300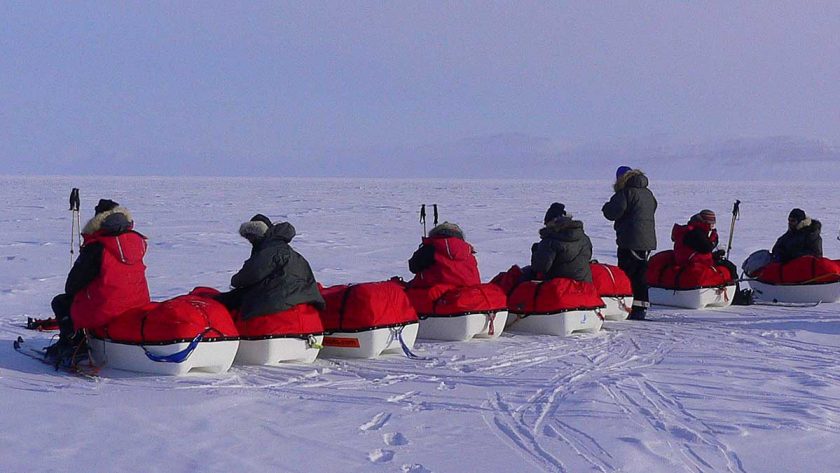 How to find the right kit for you
All of this kit listed above can be obtained from Ice Warrior Expedition BASECAMP in Princetown, Dartmoor. Project leader Jim McNeill has over 30 years in the field, sourcing the right kit for the right conditions and have helped outfit many famous expeditions. If you're seeking expert advice and outfitting, even custom, these are the guys to speak to. Though they aren't just another outfitters. Any sales or kit they sell goes back into funding the Ice Warrior expeditions.
Follow Craig on his Vegan Ice Warrior challenge
Follow Craig's journey on Facebook, Instagram and the Vegan Ice Warrior website.