Single-use plastics are one of the 21st centuries biggest problems. We encounter it in our daily lives over a hundred times, most of the time in products we didn't even realise contained plastics. One of these is wet wipes. Many of you may have already heard about the hundreds of tonnes of wet wipes that block our sewers and end up strewn across our river banks. Earlier this year, 5,000 wet wipes were found in an area the size of half a tennis court next to the Thames.
It's absolutely shocking to comprehend how many people have been flushing these wet wipes away. That's why I came up with my list of 11 eco-alternatives to wet wipes—showing how easy and convenient it is to use eco alternatives which don't harm the planet.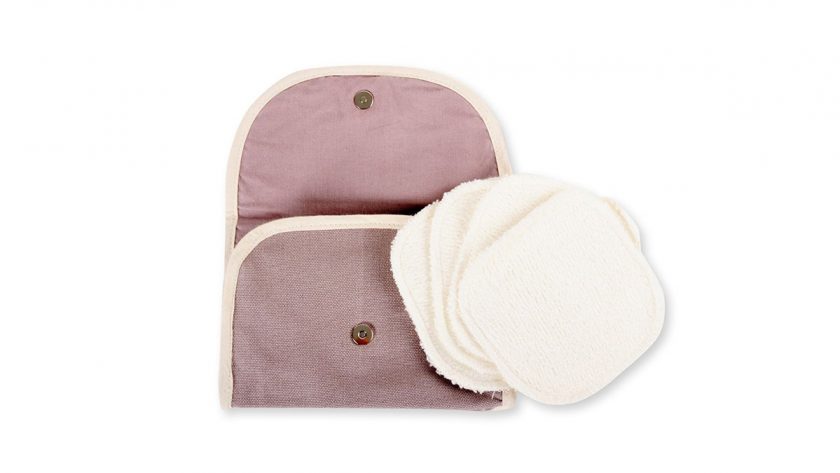 However, I thought it might be useful to share some more tips on a zero waste, plastic-free beauty routine. Particularly when it comes to removing makeup, cleansing, scrub and moisturising.
Guide to plastic-free toiletries
When shopping, it can be tricky to find plastic-free toiletries. Most are packaged in plastic bottles and some even have plastic (microbeads) in them! Some retailers like Lush have launched packaged free toiletries, like shampoo. But it's really important to check the ingredients in them. As while it may be plastic free, such items can still include chemicals like SLS, parabens, and even palm oil—which can cause skin reactions and aren't eco-friendly.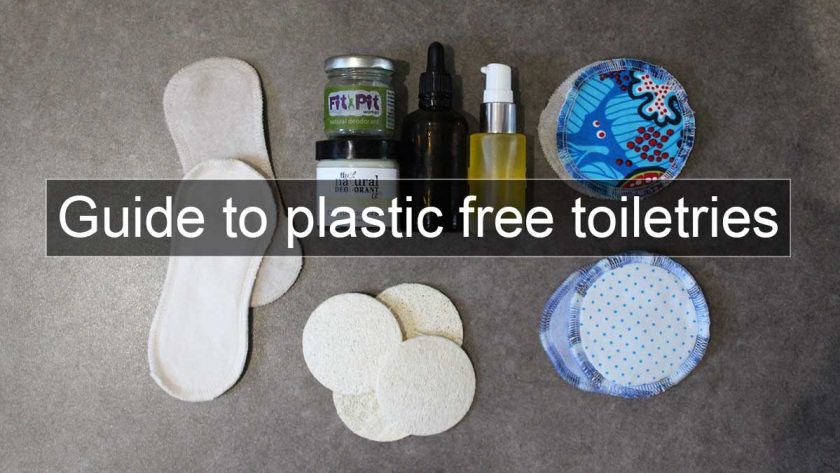 Tips
Opt for plastic-free products that use natural eco-friendly ingredients.
The less packaging the better. But, alternatively, look out for products in metal/glass/cardboard containers. These can be reused or more readily recycled.
Opt for soap over shower gel.
Switch plastic toothbrushes for bamboo ones.
Ditch wet wipes and opt for reusable cloths/ pads.
Opt for recycled toilet paper wrapped in paper packaging.
Opt for organic cotton sanitary products from brands like Natracare. Or even better, use a moon cup/ washable sanitary pads.
Choose cardboard cotton buds, over buds with plastic sticks.
Make your own toiletries/cosmetics.
Make-up Remover
When it comes to makeup remover, nothing works better than coconut oil or sweet almond oil. It's 100% natural, 100% effective and can be readily bought in a glass jar or bottle. Opt for organic oil, that has been sustainably sourced.
When removing your make up, rub a little oil in between your fingers and gently apply it to your face and around your eyes. Apply some warm water to a reusable muslin cloth or cotton pad, and gently wipe your face and eyes to remove the makeup. Wet the cloth/ pad again and repeat the process.
Both of these oils are also considered great cleansers and work to balance the natural oils in your skin. So it's perfect for all types of skin!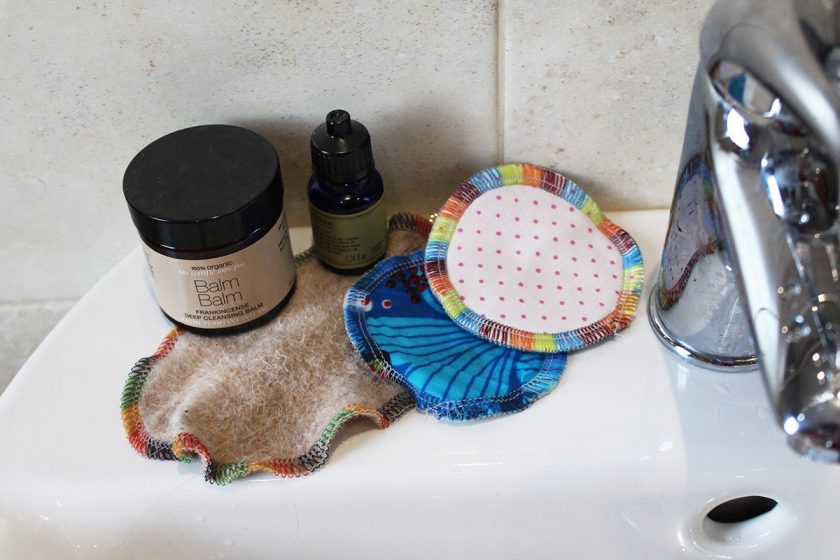 (If you're looking for reusable makeup remover pads, take a look at Lunaciel. Michaela (founder of Lunaciel) hand makes all of her own zero waste products, and her make up pads are made from 100% organic cotton and come in loads of fun prints. She's offering all VA readers 20% off everything in her store when you spend £18 or more. (Use code: PLASTICFREE2018 – valid until 31/12/2018.)
Facial Scrub
Facial scrub is one of the easiest things to make. I love to use a coffee scrub on my face as it gently exfoliates, it reuses old coffee grounds and its invigorating. Combine 75% coconut oil with 25% used coffee grounds to make an easy and efficient scrub. You can also add a drop or two of essential oils like mandarin or grapefruit oil for their skin healing properties and zesty fragrance.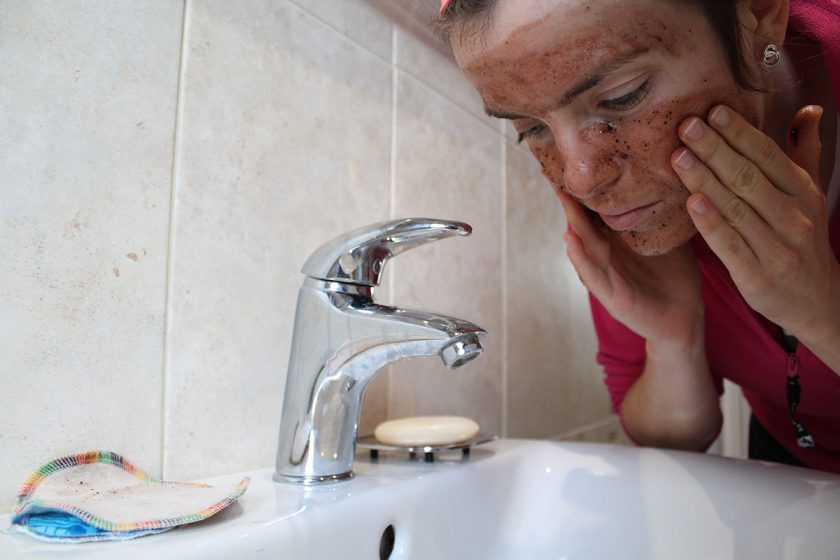 Apply the scrub to your face and gently rub it around your face for a minute. Then using a warm wet cloth or reusable cotton pad, wipe the scrub off of your face. Easy peasy.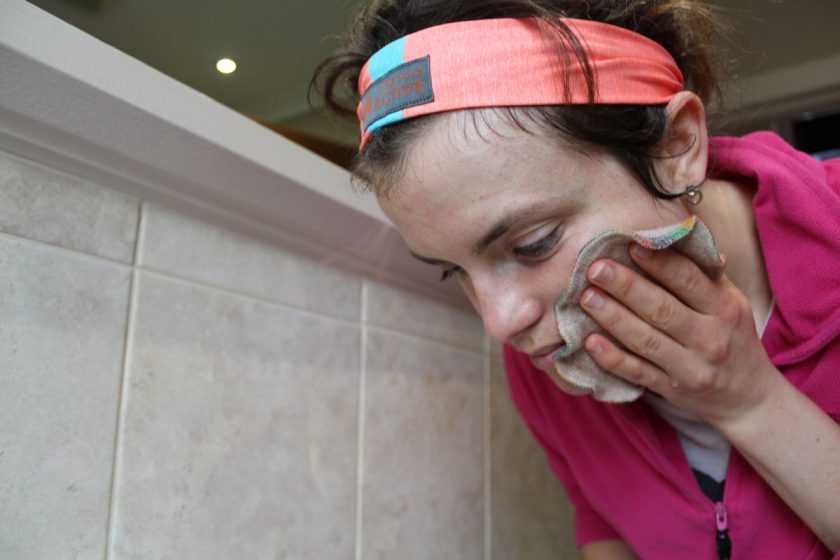 Moisturizer
Struggling to find zero waste moisturizer? Why not make your own? DIY moisturiser is really easy to make. You know exactly what goes into it, so no nasty chemicals, and you can store the liquid/ cream in a small glass jar or bottle which you can reuse over and over again.
Plus it's so much cheaper to make your own, in comparison to buying a natural moisturizer of equivalent quality.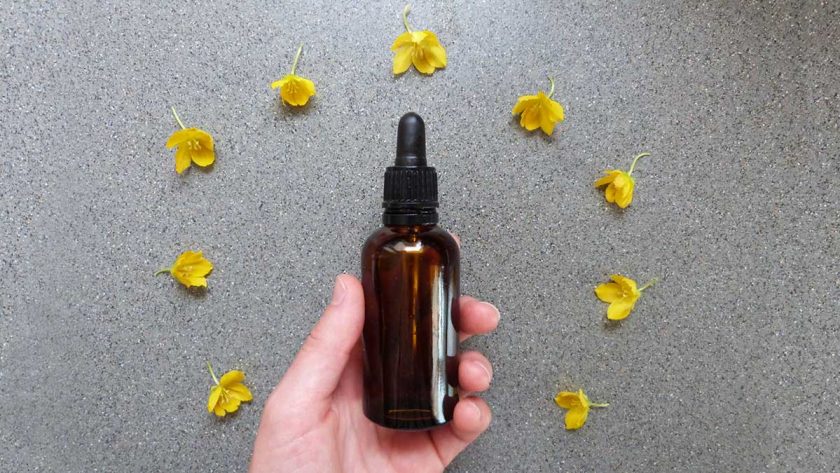 There are lots of recipes online. But I've published my personal recipes that I use. My yellow oil moisturizer is a fantastic combination of sweet almond, grapeseed and jojoba oil and is perfect for dry skin!
If you've got combination skin, then my red moisturizer for you.
Looking for a natural deodorant that actually works?!
See my review of the Natural Deodorant Co. This is the best natural deodorant I've ever tried.