Callisthenics is a form of exercise that seems to be becoming more and more popular across the UK and the world. Its body weight exercises usually don't involve any equipment or extra weights and it focusses on body strength, flexibility and motion.
Due to the lack of dumbbells and bars, which some solely equate to 'doing exercise', callisthenics has hidden in the shadows for a long time. But because of the popularity of sports like parkour and the movement towards thinking about exercise, your body and mind as one, callisthenics is finally getting its time to shine.
Intrigued by the training and how it would benefit my body, I started looking into it. It was from there that I came upon Owen Gayle.
Owen Gayle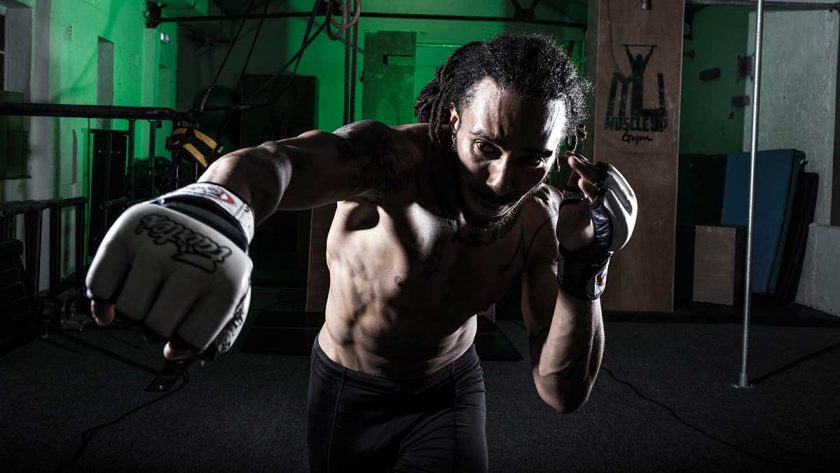 After starting off with a very successful career in MMA, ranking in the UK's top 10 pro-MMA fighters and achieving a 2nd Dan black belt in Taekwondo, Owen moved on to training as a full-time strength coach. It was from there he started exploring the connection between lifestyle, training, mind and diet. Six years ago he switched to a raw food approach diet and then, in 2015, opened his own Southampton based training facility, called Muscle Up Gym. A facility dedicated to teaching callisthenics, sports conditioning and body mobility.
Inspired by his story and interested in how his diet benefits his training, I contacted him for an interview:
1. So what inspired you to start martial arts at such a young age?
My journey into martial arts was primarily influenced by my parents. The Taekwondo school that I attended was owned by a family friend which also played a role. I feel my other influence would have been specifically from my father. My father is a very big Kung-Fu movie fanatic so naturally, I grew up with an interest in martial arts.
2. How has your interest in the sport changed/developed?
My martial arts knowledge has dramatically evolved over the years from having a genuine passion for all forms of martial arts. My interest has gone from what was once just a hobby, to a professional career competing in martial arts, to coaching others for pleasure and competition.
3. You follow a raw fruitarian lifestyle. What does this entail?
If I'm totally honest, I shouldn't really use the label fruitarian as everyone's interpretation differs. My dietary philosophy is based on how different types of food make you feel, as an individual, and how your body reacts to different food sources. My philosophy doesn't follow a system, formulas or ratios, I simply believe we must eat food for the positive benefits it provides us and therefore makes us feel good internally and externally.
Typically my eating lifestyle is a raw food approach, eating cooked food here and there (mostly special occasions). My diet consists of lots of fruits, somewhere around 80% of my intake. Vegetables including a lot of sea vegetables (seaweed) and also certain grains including quinoa, teff, millet, amaranth etc.
I also include fasting which could be anywhere as short at 12 hours up to 72 hours.
4. What was the reason behind this lifestyle change?
My journey into this lifestyle began in 2012 after living a meat dominated paleo lifestyle for 4-5 years. My interest in this path was influenced by various books I was reading. The idea behind it all seemed to strongly resonate with me and I found myself intrigued to see if I would not only be able to optimally function but also still compete at an elite level within the sport.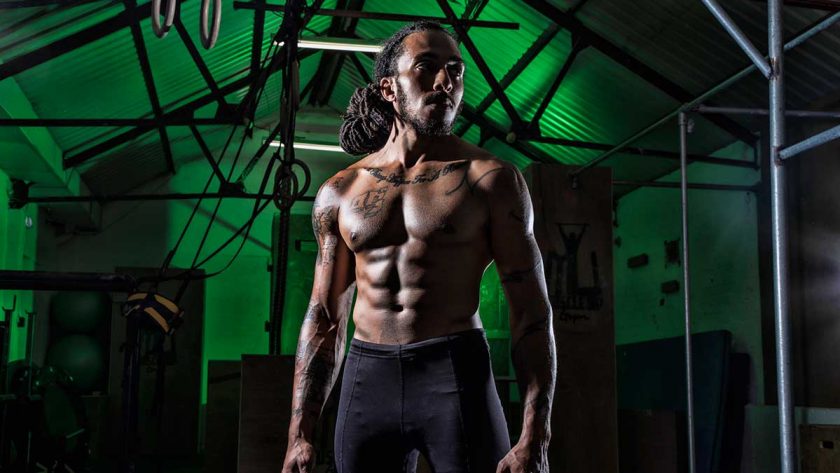 5. How do you think it has benefitted you as an athlete?
My lifestyle change was a process full of ups and downs but mostly a very interesting and fun journey. I learned a lot about myself and most noticeable gained a genuine love for the preparation and consumption of food as I was forced to prepare foods myself without the use of animal and dairy products. I do genuinely feel my athletic performance has massively improved and most noticeably my recovery time which are two very important aspects for athletes transitioning to this kind of lifestyle.
6. Top 5 foods during training?
My top five foods during training would have to be avocado, quinoa, dried mango, pistachio nuts and grapes with nut butter.
7. You now run a gym dedicated to body mobility and callisthenics. What're the fundamentals and benefits of this type of training?
The fundamentals of callisthenics are pull-ups/chin-ups, dips, push-ups and body weight squats. With mobility, we predominately focus on mobility of the shoulders, hips, thoracic spine, wrists and ankles. Once the fundamentals are achieved you then have an endless list of advanced movements to explore which include muscle ups, human flag, handstands, pistol squats, front and back levers and the planche.
8. What basic moves would you recommend for a beginner?
For beginners, I would recommend working on the following movements. (A quick google search will find all of these):
Lower Body:
Cossack squat. 10 reps.
Regular bodyweight squat. 10 reps.
Split squats. 10 reps each leg. One leg at a time.
For complete beginners, I find that upper body strength for callisthenics is very difficult so I also recommend isometric holds or eccentrics.
Upper Body:
Chin up – Eccentric only (Jump to the top and descend under control for 10s). 1-3 reps.
Dip – Eccentric only (Jump to the top and descend under control for 10s). 1-3 reps.
Kneeling scapula retraction to protraction. 20 reps.
Standing stick or band shoulder dislocates. 5-10 reps.
Core:
Tucked hollow body hold. 30-second hold.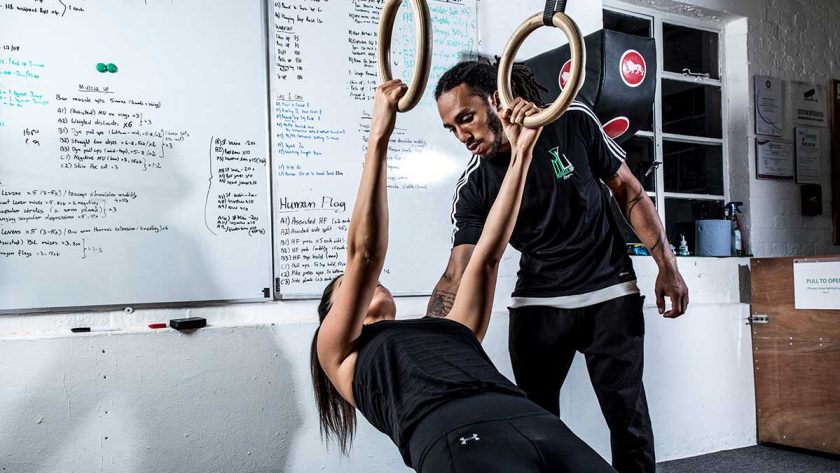 9. You're also studying to become a naturopath. What does this entail?
Yes, I'm currently studying at the College of Naturopathic Medicine in London. A naturopath is a practitioner of alternative medicine using food, exercises, cleanses and detoxes as well as other natural healing practices such as Homeopathy, Acupuncture, and Herbal Medicine.
10. As a society, we're highly reliant on drugs to prevent and cure all type of problems. What types of illness do you think can be treated with naturopathy?
In my personal opinion, I feel that pretty much all illnesses can be treated through the route of naturopathy (affiliated or not). My view is that being disease free is a very simple thing once you have the basics solidified. So this mainly revolves around diet, exercise and your environment. If you're in a position to take it further then also including practices like meditation, yoga and just becoming more mindful in general life. This doesn't mean studying these practices for hours on end trying to find the next big secret (which in my experience does not exist). It just means building a strong foundation, being consistent and patient, and everything else will naturally fall into place.
11. How do you plan to pass this learning on to your students?
I feel explaining in depth why I give specific movements to my clients is part of this. I want them to come away knowing why they are doing what they are doing and not just doing it because I've told them to. Over the last year, I have become fairly public with my training and dietary life on social media. This is to spread awareness to those in similar positions who are looking for answers. The internet is an extremely powerful tool so if I can use it to my advantage to network and build with others then that's great!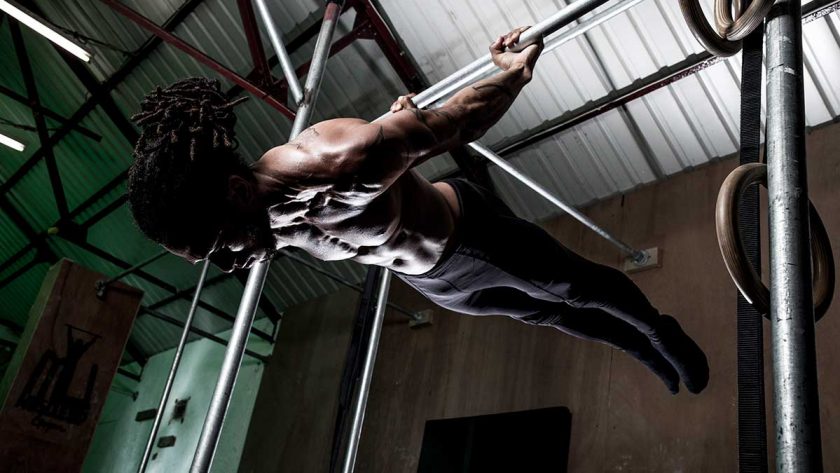 12. What's been your career low and career-high?
Career high would have to be running a 45km marathon in December 2017. I am no runner, never have been and never will be and I can remember it like it was yesterday struggling to run 5-10km. I put in three months hard work for that race and finishing was such a great feeling.
Career low would be losing two title fights in the space of two months. Although my head was never in those fights, to begin with, it's still no excuse and the outcome was soul breaking.
13. One random question to finish, if you were animal what would you be?
I'd be a cross lion, panther and husky!
Follow Owen
I always find it so interested speaking with people like Owen. He's dedicated his life to fitness and sport and now seeks to help others find the connection between lifestyle, body and mind too. While a raw food approach may not be for everyone, his path proves how beneficial a natural and plant-based diet can be for general life and fitness, as well as the importance of mental wellbeing and body conditioning.
Thanks again to Owen for the interview and make sure to follow him online and on his Facebook and Instagram. All details about his Muscle Up Gym and personal training services can be found there.
For more inspiring vegan athletes and their achievements, read my interview with vegan Ironman Triathlete Dustin Hinton. A guy who turned his life around in one year and now has eight Ironman titles to his name.