Christine "Peanut" Vardaros has been a professional athlete for over 20 years. Starting off in professional mountain biking, she soon switched to cyclocross after discovering the sport in California, US.  Her incredible career has seen her represent the US national team across the world, with particular career highlights including finishing 9th in the Heerlen World Cup (Netherlands), 8th in the Wetzikon World Cup (Switzerland) and winning her age category and finishing third overall in the Paris to Ancaster race in 2014.
While still riding, Vardaros now spends some of her time as a cycling copywriter and as a public speaker. I caught up with her to find out about her story, what inspired her to start riding and also about her vegan lifestyle.
1. So first off, where did the nickname Peanut come from?
I was doing an extremely intense hill interval training in my former residence of Mill Valley, California with my coach "Elmo" and right before my tenth interval of 15, I turned to him and said, "But I'm just a little peanut!" He responded rather firm with "That's right, you are just a little f**king peanut, and don't you ever f**king forget it!" Well, the next week I was back in Belgium racing a World Cup and the Belgian National Team Coach Rudy de Bie yelled to me from the sidelines, "Allez Peanut!" I just about fell off my bike.
2. What inspired you to pursue a career in cycling?
I discovered the bike by accident—pure luck actually. When I was living in NYC's East Village, a guy showed up at my doorstep for a date during a full blizzard that stopped all public transportation. Hence, the guy stood there with his mountain bike. It was love at first sight! I had never seen a mountain bike before. It looked like something straight out of a Terminator movie with its suspension fork. I eventually ditched the guy, kept the bike and signed on as a pro with the mountain bike team that rode the Breezer bike brand. This road took me to California—the heart of American mountain biking, where Team Breezer was based. Eventually, I relocated again to Belgium which is the world's heart of cycling to sign on with Belgium's pro road team Lotto-Belisol.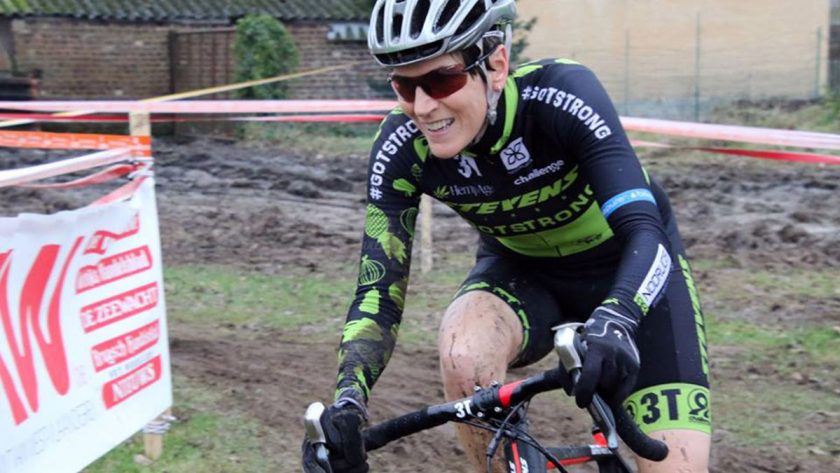 3. What made you switch to cyclocross and what challenges did you face in doing so?
When I moved to California, I discovered cyclocross. It looked like such fun that I had to give it a try. My first race was one of the Team DFL outlaw races in San Francisco, where everyone literally cross-dressed. I was hooked from the first pedal stroke.
4. What disparities do you think exist between pro men and pro women racing?
Hmmm, I actually just wrote an article for Cycling Weekly on the cyclocross racing duration disparity between the sexes. Cyclocross, though, has really come a long way in the last ten years in terms of minimizing the disparity. The only thing left to go in our sport is World Cup prize money, start contracts (which varies between women and men by up to many thousands of euros) and race duration. The rest, such as television coverage and non World Cup prize money is now mainly equal.
Most of our advancements are thanks to a handful of women such as World Champion, and Belgian, Sanne Cant, for giving the Belgians a hero to cheer for, since Belgium is the centre of cyclocross. Helen Wyman, another top professional, has been extremely instrumental during her four-year period on the UCI cyclocross commission.
She was given a token role of female rider representative and she really ran with it! We owe much of our recent progress to her. She even managed to increase our racing time from "around 40 minutes" to "between 40-50 minutes which should, in theory, eliminate abbreviated races under the 40-minute minimum. Although in reality this new rule has not been always enforced. One of the major race organisers has been repeatedly ignoring this rule, allowing their races for women to run under the 40 minutes.
5. Why and when did you decide to become vegan?
In the year 2000, I went vegan. I just got my professional license and had to start racing against the big girls where I was forced to actually turn myself inside out to ride at the front of the race. Before then I was lucky enough to win many races due to my genetics as well as my coaches' training plans. Well, my first pro race was a disaster. It was so bad that the gals I was competing with were asking me if I was okay as they passed me. I was so traumatized that I went home and did my research to see if there was any explanation for this. I studied medicine at Columbia University so naturally, I put my education to good use first before looking into other options. Everything I read pointed to a plant-based diet. Within no time I went from the back of the races to winning them! I didn't change anything else in my diet or routine, so the change in results was purely due to going from vegetarian (since 1990) to vegan.
What keeps me a strict vegan is the moral aspect of this lifestyle. I only found out about the animals after I went plant-based. After what I learned, I will never ever allow an animal to suffer for me.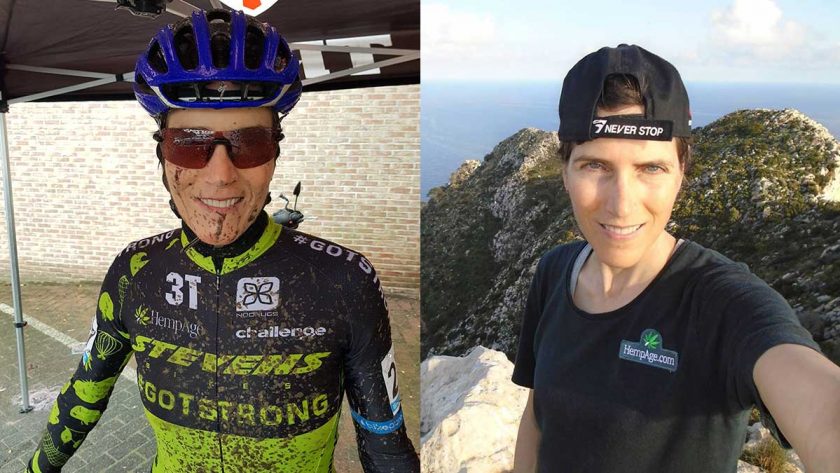 6. How do you think it has benefitted you as an athlete?
I am forever thankful for my sports alone that I discovered a plant-based diet. I recover almost immediately from hard training and races. This came in handy when I had to race the women's Tour de France! My teammates hated me for this though. 😉 I am also almost never sick which means more days to train and race.
I once broke my leg and was told by a leg specialist, that treats all the pro athletes, that it would be at least six weeks before I could expect to be close to recovered. It was a complicated break. Well, after three weeks I went back to the doctor with my coach and he pulled my coach aside, x-rays in hand, and told him he just witnessed a miracle. My leg was fully healed after only three weeks. My coach, also vegan, responded that it was no miracle but rather sticking to a low protein plant-based diet.
7. Top 5 foods during training?
I use Hammer Nutrition products mainly during my training. I love their Perpetuem drink because it is easy to digest and delivers smooth long-lasting energy.  I also use their energy bars, as well as their vegan recovery bar. They don't use simple sugars which is healthier for your body and doesn't cause tooth decay! If I do take something other than Hammer, it would be some nuts and dried fruit like raisins, papaya, dates and figs.
8. What do you eat and drink during race day?
I drink coffee in the morning, making sure that I have some 3-4 hours before the event to best time the release of fat stores for energy use. I'll also do a shot of coffee 45 minutes before the race. Three hours before the race is when I start to eat. For a short cyclocross race, I'll have 120 g whole oats, a chopped apple, 20 g raisins, a heaped teaspoon of coconut oil, a pinch of brown sugar, a tablespoon chia seeds and a pinch Himalayan salt. I pour hot water over it and put a cover on it for a few minutes before packing it to take to the race. Fifteen minutes before the race I will have two hammer gels. Vanilla and espresso are currently my favourite flavours. A plant-based diet is really convenient as a racer—it means not having to take medications, no pills, no vitamins. Just real food…and coffee. Haha.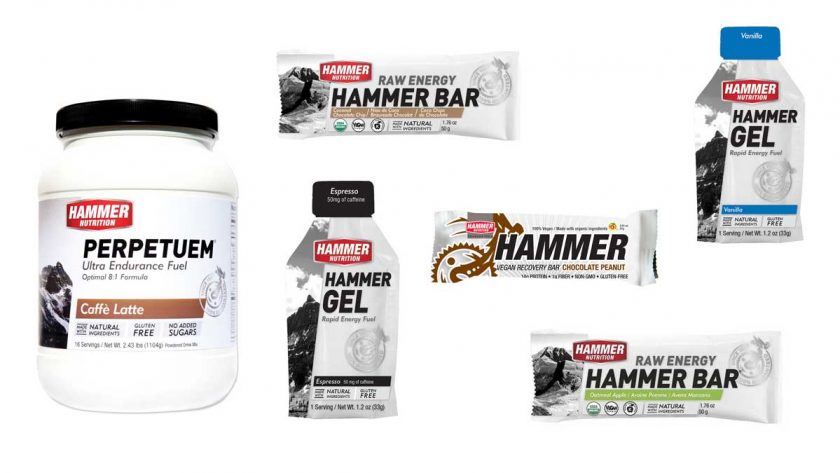 9. What's been your career low?
Career low is now. 🙁 I am having severe back pain for which they cannot find a solution. It is more frustrating than anything I've had to deal with in the past. I refuse to give up, though, since I know that if I can figure out how to train and race effectively with my back problem, I can be almost as strong as I was 20 years ago—thanks to a plant-based diet of course.
10. What advice would you give to someone wanting to follow in your footsteps?
My advice is to turn vegan this second! It is the easiest, most effective way to get the most out of your body. I would also recommend that if they want to be a professional cyclist like I am to first get in many many kilometres on the bike. In the beginning, the more you ride, the better you get. Then start changing up the tempo on the rides. During most of our training rides, we are riding either really fast or really slow. Then find yourself a coach. Once you start to understand how to train for events, then you can start to listen to your body's signals to fine-tune your training.
And if it's 1°C and raining like it was today here in Belgium and you don't feel like riding for four hours, then turn your brain off, put your clothes on, hop on the bike, and then turn your brain back on to get the training done. Leaving the house is the hardest part of being disciplined to train.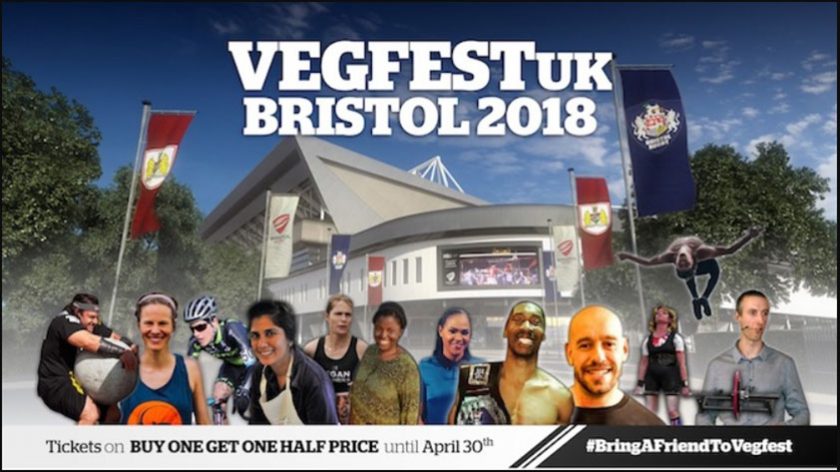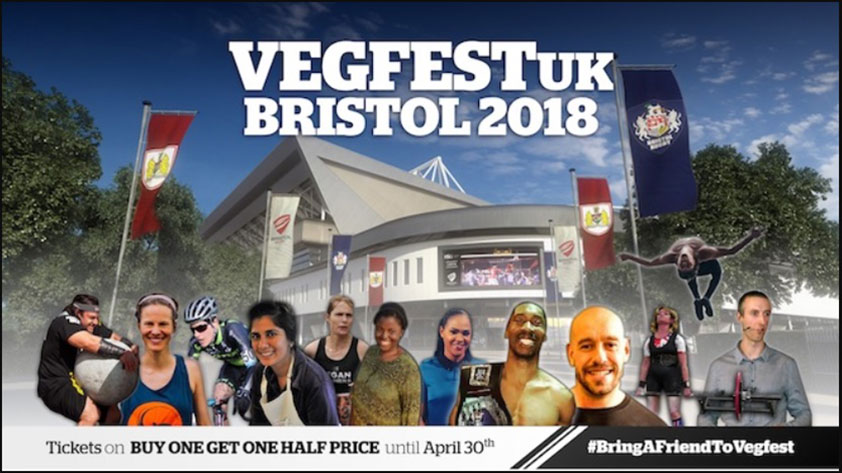 11. What have you got planned for 2018?
Hmm, very good question. My last race of the cyclocross season is Superprestige Middlekerke on 17 February. Then it's offseason for me, which means going from gym workouts two times a week, to three times a week. It also means getting in more long easy rides with only a few intervals here and there. I am not sure at this point if I will return for the fifth year to Paris-Ancaster gravel race in Canada. It is one of the highlights for me, but with the back pain I haven't been able to push as hard on the pedals lately and would rather not go all the way to Canada to have my butt handed to me on a silver platter.
12. If you weren't a pro cyclist, what would you be?
I would be rich! Hahahaha. Women cyclists, as you can imagine, are paid two times nothing. I am lucky to even make money as there are so many gals who race for nothing. It is a shame, really. The worst offending bike discipline in my experience is road racing.
Actually, if I weren't a pro cyclist, I'd be a cycling copywriter. I do that now part-time for companies in the bike industry such as Ridley Bikes, Stevens Bikes, Shimano, Mate.Bike…the list goes on.
BUT if I were independently wealthy, I'd skip working and become a full-time public speaker on plant-based nutrition. I do this now in USA and UK. My next event is VegFest UK Bristol in May. It is really rewarding to give correct information to folks who seek answers. I started giving talks on a regular basis (when I have time, that is) after hearing two other athletes next to me during a panel discussion disseminate extremely inaccurate and harmful advice. It broke my heart for those in the audience who believed what they said was true.
Follow Christine
It's always a huge pleasure speaking with people like Christine. Her story proves what can be achieved if you put your mind to it.  It's great to hear that she's now sharing her knowledge through public speaking and I'm looking forward to seeing her talk at Bristol VegFest. Remember early bird tickets are currently 'buy one get one-half price', until April.
Thanks again to Christine for the interview and make sure to follow her journey on Facebook and Twitter.
For more inspiring vegan athletes and their achievements, read my interview with vegan Ironman Triathlete Dustin Hinton. A guy who turned his life around in one year and now has eight Ironman titles to his name.