Many people still believe you can't be strong and healthy on a vegan diet, let alone compete in professional sports. But this mindset has started to change thanks to athletes like Rich Roll, Scott Jurek and Fiona Oakes who all claim that veganism is, in part, responsible for their success.
I know it's relatively easy to stay fit and healthy on a vegan diet. Eat the right foods and keep active. But what's it like when you're training for an endurance race and having to consume a whopping 5,000 to 8,000 calories per day? Something which is pretty challenging on a vegan diet!
After a little research on the topic, I came across vegan ironman triathlete Dustin Hinton.
From novice to Ironman triathlete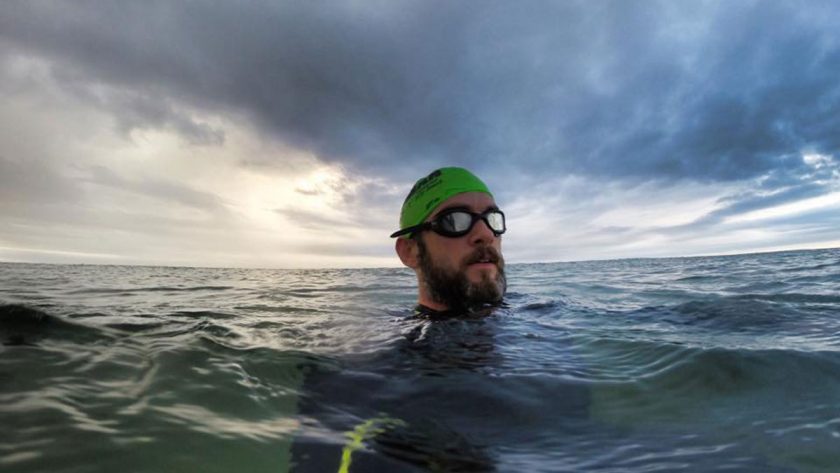 US-born Dustin Hinton started his journey to become an ironman on June 12th, 2011. "I weighed 220lbs, ran an 11-13 minute mile, I couldn't swim 25 yards without freaking out, and I didn't have a bike", he admits. After some serious training, including several 70.3 half ironmans and a 5150 triathlon, huge support from his son and family and the right nutrition, he went on to complete his first Ironman in Louisville, Kentucky one year later.
"I became 100% vegan at the beginning of my journey, and I can actually say I've never been in better shape (even better than the high school football years)."
Now almost six years later, Hinton has eight Ironman titles to his name and shows no sign of stopping.
Intrigued by his story, I got in touch with him to find out why and how he did it.
1.What inspired you to start competing in Ironman races?
A family member passed away and I drove home to attend the funeral. While there I had some revelations about my own health and wellness. When I returned home I started running and hatching a big plan for Ironman.
2. What were the initial challenges of changing from a guy who didn't run into an endurance racer?
I knew nothing…starting from scratch is tough. I read constantly, worked constantly, and I was going through a tough time in my life as well personally. So it was stressful but also the outlet I needed.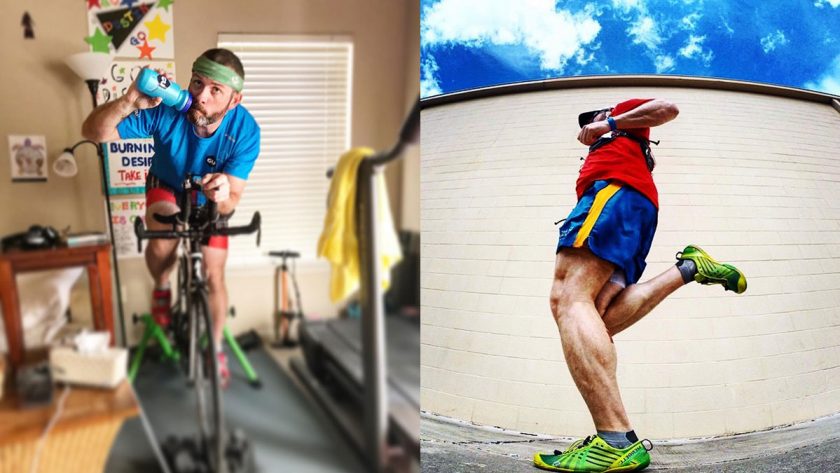 3. Why did you choose to become vegan?
I wanted to build a fence for myself that would keep me healthy for life. I am also a big animal lover. It's a little bit of both that drove me to become vegan. I always kind of never saw a difference between a dog and a cow…so it made sense in my head.
4. You must have to consume a lot of calories during training. What's your top 5 foods?
Bean burritos
Guacamole
Hummus
Oatmeal
Peanut butter and jelly sammiches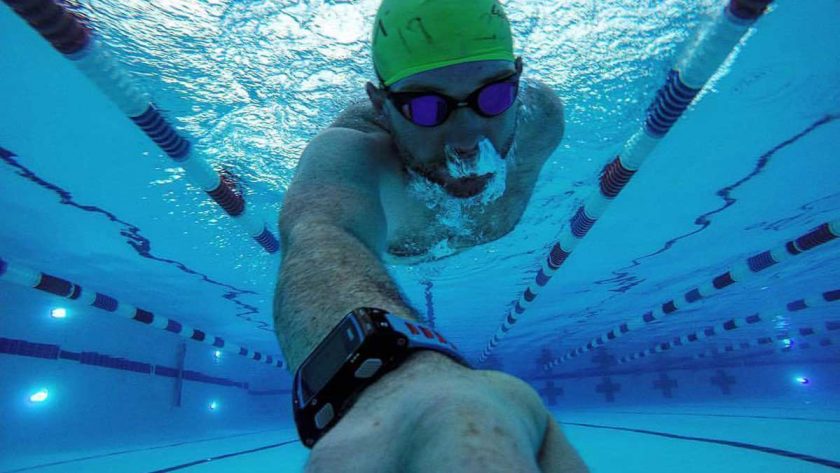 5. What do you eat and drink during race day?
I am a proud Gu Energy Vegan athlete. They have supported me throughout this whole process with Ironman. I have done eight so far and I have four more left to get to the KONA World Championships in Hawaii. Without them, I would not be able to do it. They offer some amazing flavours and my favourite is Salty Caramel.
FYI: GU currently offers an expansive vegan range and is working to make their whole range 100% vegan.
6. What advice would you give to someone wanting to follow in your footsteps?
Never give up…just keep grinding. Everyone will think you are nuts. But you have to believe in your own journey and process. Absolutely no one will get it at first…BUT…magically everyone gets it later when you do a ton of them and prove yourself.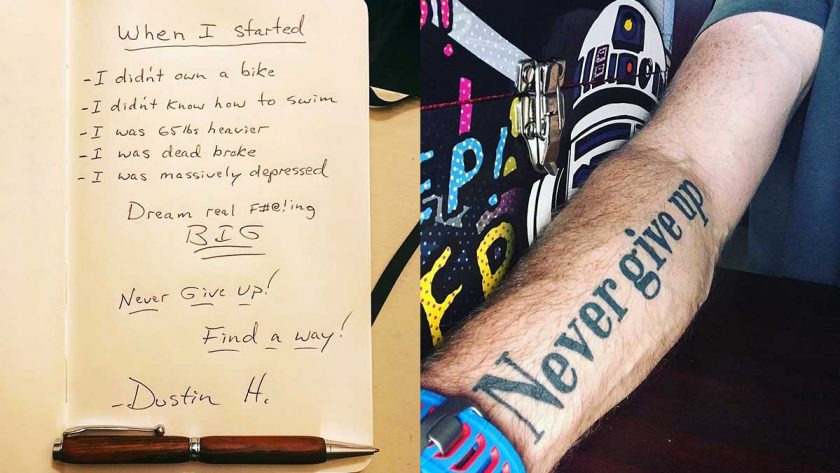 7. So, what have you got planned for 2018?
Ironman Texas, Ironman Chattanooga, Ironman Louisville, and Ironman Florida. 562.4 miles of fun…
Follow Dustin
Dustin's a man who literally wears his heart on his sleeve, with his life's motto tattooed on his arm. He's a guy who continues to prove that anything is possible and never appears to lose sight of what's important—family and aspirations.
Make sure to follow his journey on Instagram and Facebook.
For more inspiring vegan athletes and their achievements, discover my list of the 8 most successful vegan runners and triathletes.