I decided to make the switch to natural deodorants about eight years ago, after discovering the hazards associated with aluminium found in most antiperspirants. (*Aluminium in deodorant has been linked to health issues, most notably breast cancer.)
Natural deodorants for an active lifestyle
Upon first researching natural deodorants, I found there to be quite a few natural roll-on options. However, in the last couple of years, natural cream deodorants have started to become more popular. These deodorants differ because you apply the cream by hand and rub it into your armpit. It's a strange concept for anyone new to natural deodorants and I was definitely sceptical myself.
However, finding a natural deodorant for an active lifestyle can be tricky. Standard antiperspirants work by clogging your sweat glands with the aluminium compound, which therefore prevents any smelly sweat particles from being released. Great for smelling fresh, not so great for your health. Natural deodorants don't work like this. Instead, their antibacterial ingredients kill the odour-causing bacteria on the skin, while other ingredients also work to neutralise the smell of sweat.
As such, keen to try anything that promised good protection for my active lifestyle, I started looking into cream deodorants and came across The Natural Deodorant Company.
The Natural Deodorant Company Review
The UK based brand was created by Laurie Sanders out of a personal desire to create an effective deodorant from completely natural and organic ingredients. The brand has four ranges of deodorant, suited for different lifestyles and needs: Clean, Gentle, Active and Men's.
Ingredients
Each range has slightly different active ingredients within it. These can include sodium bicarbonate, arrowroot flour, shea butter, magnesium oxide and bentonite clay. The Gentle range has been specifically formulated without sodium bicarbonate as some people with sensitive skin react to it.
All of the ingredients used are 100% natural, and some are also organic.
I have sensitive skin, so I opted for the Gentle range and bought the Gentle Vanilla + Manuka to test it out. (FYI: The manuka isn't honey, it's manuka oil extracted from the Mānuka tree. It has amazing antibacterial properties.)
I was very impressed!
My Review
The cream is quite firm in texture, but can easily be scooped out of the pot and rubbed into the underarm. For everyday wear, I use a pea-sized amount for each underarm. If I'm doing intense exercise, I rub a little extra in to give me better protection.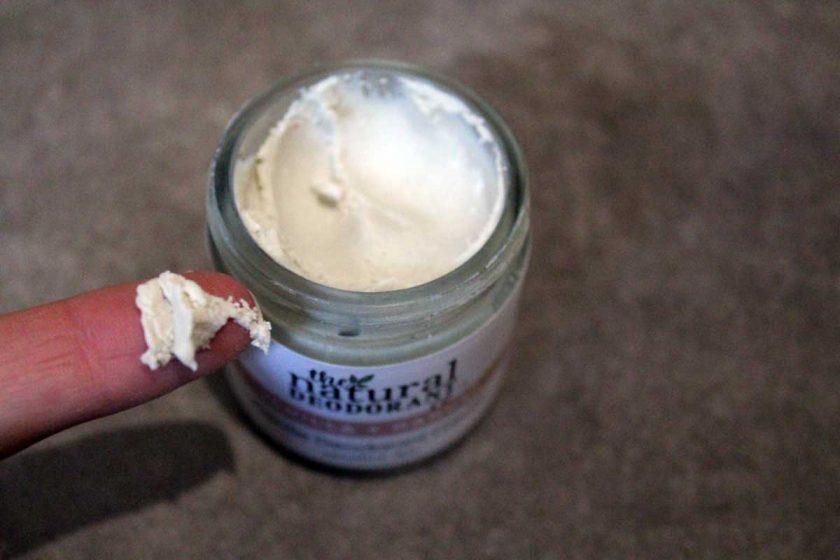 When the pot is cold, the contents can be a little grainy. But after you rub it in, it smoothes out. However, I did have to return one pot of the Vanilla + Manuka. The content was excessively grainy. The brand replaced it with another and my new one was still grainy, but a lot better.
I'm a regular gym goer and this deodorant performed really well during and after the most intense cardio exercises. It has a gentle, quite neutral smell but manages to prevent the strong smell of sweat you normally get after a workout. While it didn't mask the smell fully, it did a really good job.
I've also worn it on day hikes in the Lake District, Scotland and the Alps during the summer and it lasted relatively well all day. While its abilities to mask the smell of sweat did reduce at the end of the day, and I did smell a bit, it performed just as well as any non-natural deodorant I've tried.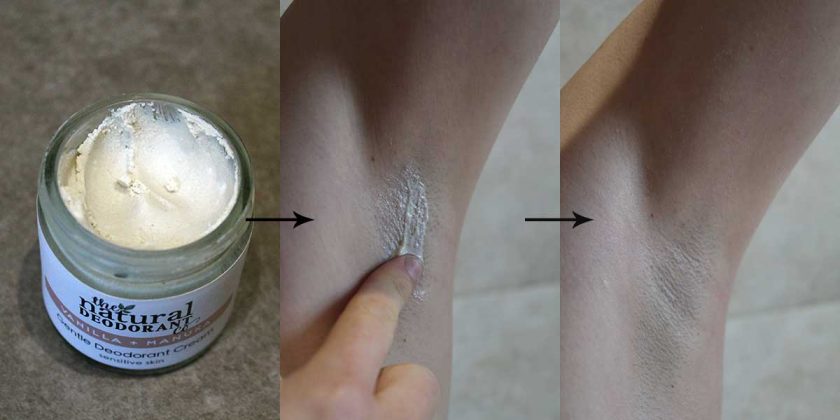 At times, I did find the smell of the deodorant transferred onto my sports clothes. But that wasn't really an issue for me, as I wash my gym clothes regularly.
During everyday activities, this deodorant offered excellent coverage and lasted all day long. It didn't really give off a scent, like other deodorants, so if you want that I'd recommend using a natural perfume or cologne.
One small downside is that it is very slightly difficult to wash off. It forms a kind of moisturising film, that requires a double wash. Anyone who's used shea butter will know the type of texture I mean.
Verdict
Overall I was thoroughly impressed with the deodorant's ability to cope with intense workouts. A little goes a long way and the pot lasted me about three months. If you don't have sensitive skin, the Active Range, which contains sodium bicarbonate, probably performs even better. I struggled to find anything really wrong with the deodorant.
Pros
Lasts all day
Offers good protection during intense workouts
Easy to apply
A little goes a long way
100% natural
Some organic ingredients
Range of scents
Cons
Can be quite grainy
Takes a little bit more to wash off properly
Only one specific deodorant for men
Would recommend washing your hands after applying it
4.5
Effective during exercise
More info
At the moment, this brand is only available in the UK. But I plan to review some more deodorants available worldwide in the next coming months. Hold tight 🙂
For more info see: naturaldeoco.com
Disclosure: I only recommend equipment and products I love from companies I trust. I have not been paid to review any of the products listed above and am under no obligation to give positive reviews.