When it comes to preparing food for trekking, I always look for easy to pack snacks. Due to my clothes and tent equipment taking up the majority of my bag, I need food that can fit into small pockets and spaces. Energy and protein bites are perfect. They are easy to make, small and thanks to their natural ingredients, give you lots of nutritious energy.
This simple 5 ingredient recipe is one of my favourites. The sweet chocolaty flavour, with the added peanut butter crunch, is so delicious while the oats provide the slow releasing energy I need to fuel my journeys.
Check them out for yourselves and let me know what you think in the comments below! ↓↓

Ingredients
(*makes approx 20 balls)
150g rolled oats
90g dates (blitzed in processor)
2.5 tbsp peanut butter
2 tbsp agave syrup
30g dairy-free chocolate (cut into small chunks)
splash of dairy-free milk (if needed)
decorative toppings of choice (optional) (I used cocoa powder and desiccated coconut)
Method
In a bowl, add the oats, dates, agave syrup, peanut butter and chocolate chunks.
Using your hands, mix the ingredients thoroughly—ensuring they are well combined and evenly distributed.
If necessary, add a splash of dairy-free milk to help combine the mixture. Mix again.
The mixture should stick together easily. If not, add a little more milk and mix again.
Once ready, roll the mixture into bite-sized balls.
Roll each ball into cocoa powder or desiccated coconut to decorate.
Store the balls in an airtight container in the fridge until ready to eat. (Will store for 1 week)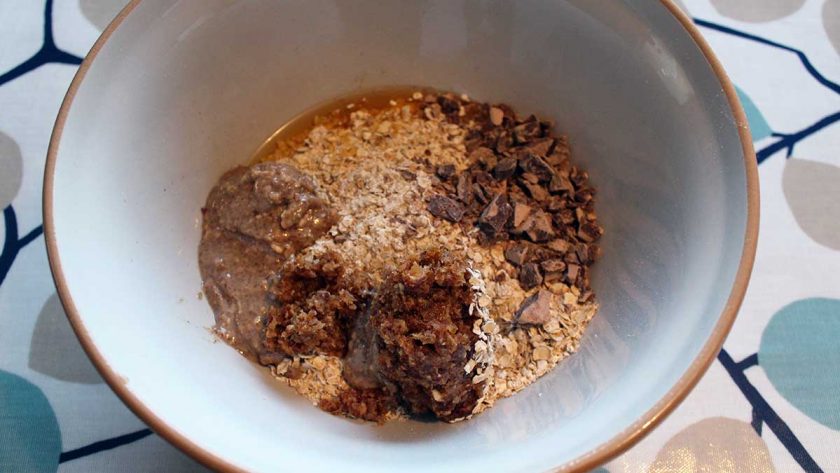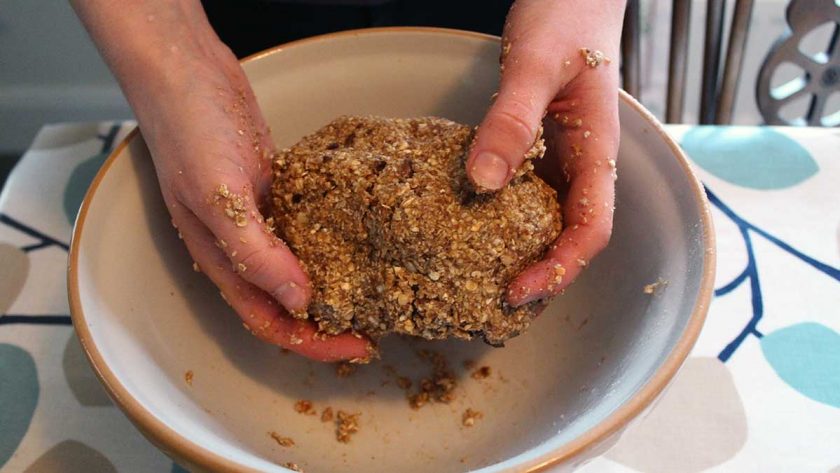 Et voilà! Easy peasy!