Reviewed and written by: Sam Benjamin.
Like many others, I re-discovered the fun of cycling this year. I was fortunate enough to snag a new Specialized Allez road bike before nationwide stocks depleted as everyone sought a new method of exercise.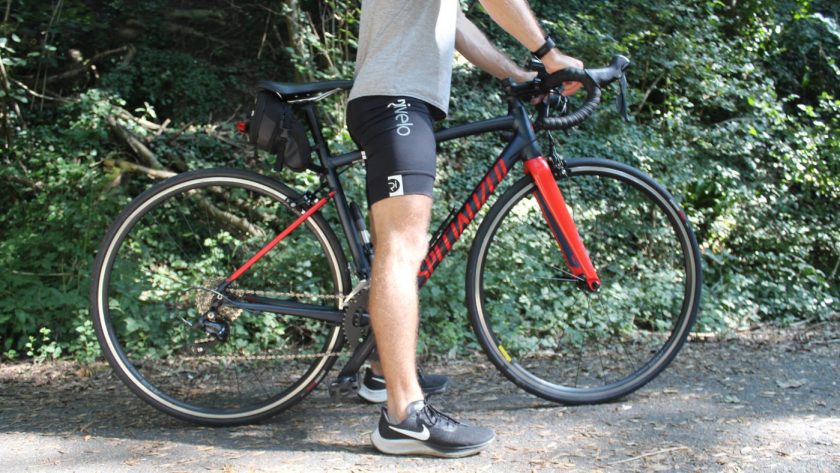 I soon discovered however that things had moved on in the cycling world in the last 15 years since I'd been in the saddle … the now very light, compact but hard saddle. When you increase your cycling game and start to take the sport more seriously; it becomes apparent that the bike itself isn't the only piece of equipment required to get moving.
After a couple of rides without cushioned shorts, I quickly hopped (hobbled) online and ordered the well-reviewed dhb Shorts. Said to provide excellent performance and good value, priced at £30, the shorts combined Italian Miti stretch fabric with a CyTech Elastic Interface 'Veloce' chamois pad.
While this first pair certainly made rides more bearable after just a few kilometres these shorts would require re-adjustment and they'd constantly catch when standing to ride out of the saddle. They often slipped from the waist and after a few weeks of regular riding, I felt the performance of the cushion rapidly reduce.
As my hours in the saddle and miles riding increased, I needed a short that lived up to expectation. Then I tried the Rivelo Honister bib shorts, and the difference was night and day.
Choosing Cycle shorts
As a cyclist, you've got the choice of bib shorts or shorts. It's really down to preference. Bib shorts have the advantage of being an all in one, meaning there's little chance of any chaffing around the middle. If you do opt for waist shorts, you'll want a pair with a high and wide waistband to prevent any digging in.
Regardless of style, it's important to look for something made from a quality stretchy material, so it provides a close fit and the material won't warp out of shape after a few washes. It also needs to include a quality chamois (the pad) made from quick-drying and high wicking material.
British clothing brand Rivelo is a brand that champion cycling in the UK. It has three men's bib shorts in its range to suit various needs and they start at £110 and rise to £130. All of its bib shorts are high range, due to the quality of materials used and design.
Its best selling Honister Bib Shorts, which I'm reviewing here, comes in at £120 and is designed for most regular road cyclists. Its other offerings the Batalla is designed for hotter weather rides, while the Kessock is better suited for off-roaders.
Testing
I've been wearing these shorts regularly throughout the summer and early autumn, on multiple rides during hot summer days at distances of 40-60 kilometres each. First off, the comfort and fit of the Honister shorts are spectacular and the first few kilometres on my initial ride was spent in amazement at how much of a difference a quality pair of shorts can make.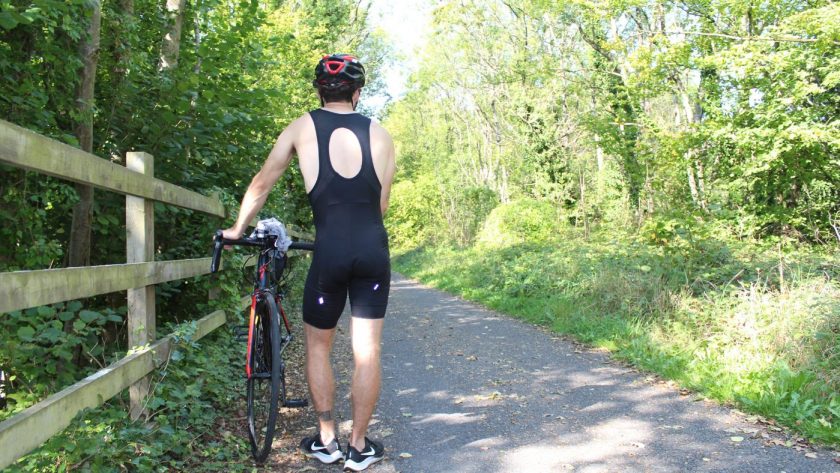 The shorts have been well thought out and cleverly engineered to maximise comfort for the cyclist. Made from high-quality 210gsm polyester with black elastane, the shorts allow for ample movement and stretch, even for comfort breaks, but remain firmly in place. This is also thanks to the 5cm non-slip silicone grippers at the bottom of the legs that prevents the shorts from riding up. They also feature wide and supportive bib straps.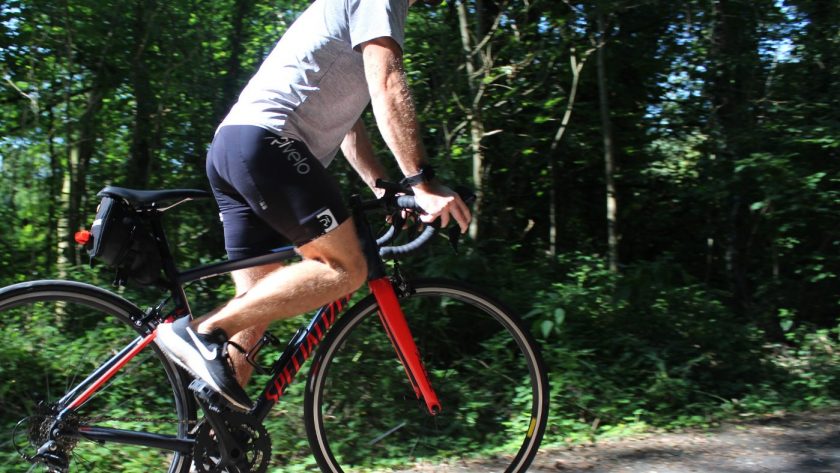 The straps of the bib shorts are well elasticated and supportive and, at no stage, did they feel too tight. Yet at the same time, they provided enough pull to prevent the shorts from moving around when grinding away up those steep hills. The mesh panelling straps pass over your shoulders and down the back which allows for great breathability on hot days.
Constructed from multiple panels to achieve a perfect fit, the seams consist of soft internal overlocked stitching, and there are no irritating labels. Instead, a nice additional feature is the reflective details on the outer legs, ideal for rides in low light.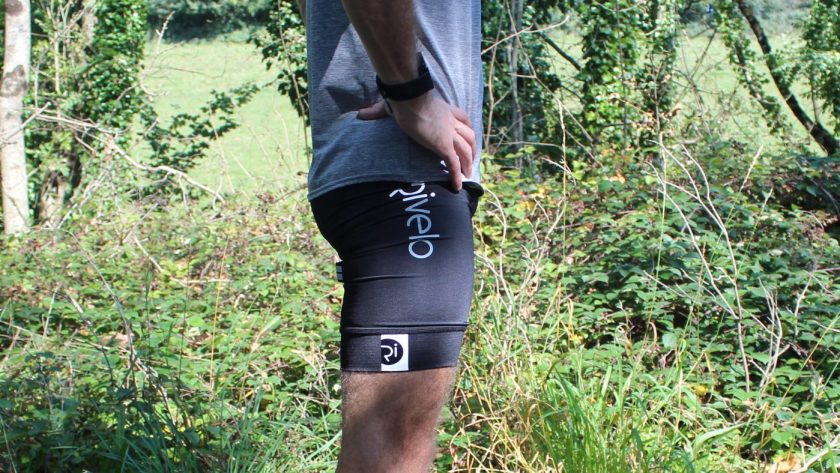 One of the most important features is the high-density Cytech (EIT) chamois pad, which is gender specific. The pad is thick enough to provide protection and comfort for hours in the saddle, but not too thick that it feels unnatural or noticeable. Rivelo suggests the pad is suitable for any length of ride. I had no issues after a four and a half-hour ride and got back on the saddle the next day. Likewise, the pad offers a wide area of protection so there are no areas left exposed to the unrelenting pressure of a hard saddle.
The pad also has an antibacterial fabric covering, which aids air circulation as well as expelling moisture to help reduce chafing. After hot summer rides, the pad dried quickly.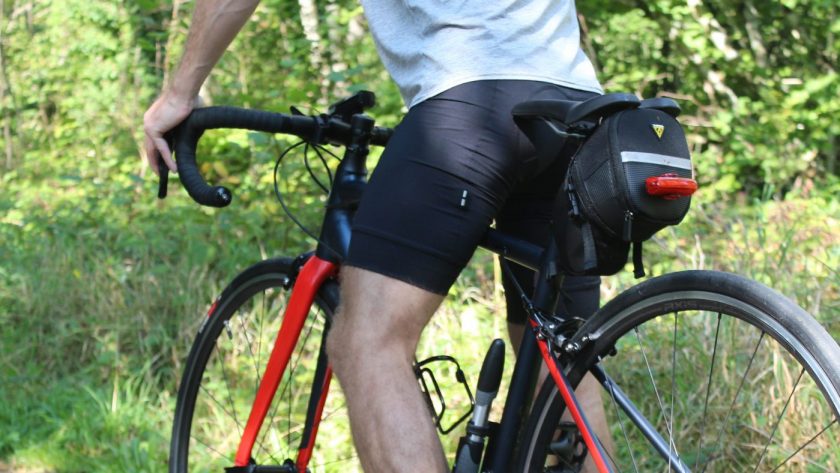 Overview
Overall I was really impressed with these shorts and the material quality is exceptional, even after repeated washes. It's all of these little touches that add up and make these bib shorts a really fantastic piece of cycling clothing. When you're wearing them they provide the comfort that allows you to get on with riding hard, and not having to worry about saddle sores, sliding shorts or slippy chamois.
Fantastic quality and performance
Verdict
If you're already a keen regular cyclist or looking to pursue it more seriously, these shorts are a great investment. The Rivelo Honister bibs truly stand up to the test and deliver on every front.
Pros
Fabric is light, stretchy and breathes well
Quick wicking
Leg grippers stayed put without digging in
High density Chamois pad, providing comfort for longer rides
Mesh panel straps allows for great breathability
Performed well after hours after riding
Cons
High price point, but I think it is worth the investment
5
Well thought out and cleverly engineered to maximise the comfort for the cyclist