I was drawn to trying out Tom's of Maine deodorant because of the company's ethics—10% of its profits are donated to help people and the planet! I was also really pleased to find out that all its deodorants had no petrochemicals, parabens or artificial fragrances or preservatives, and that, according to the brand, its deodorants offer 24-hour odour protection! Exactly what I wanted for an active lifestyle. So with high hopes, I bought the deodorant Crystal Confidence in citrus to test it out.
Ingredients
The main ingredients within my deodorant were water and potassium alum. While potassium alum is a naturally occurring form of aluminium salt, the difference between potassium alum and aluminium chlorohydrate is that potassium alum is a much larger molecule. It's therefore considered too large to be absorbed through human skin. Instead, the ingredient forms a layer on your skin that inhibits the growth of odour-causing bacteria.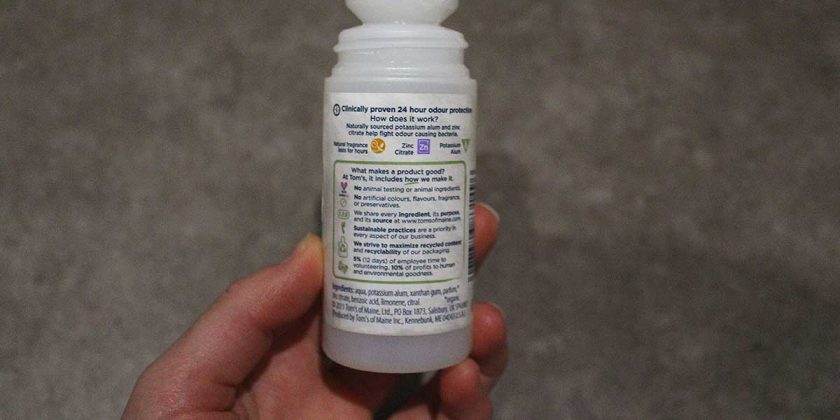 Other ingredients included: xantham gum, organic parfum, zinc citrate (fights odour causing bacteria), benzoic acid, limonene, citral.
FYI: Tom's of Maine antiperspirants contain aluminium chlorohydrate. As I discussed in my previous blog, aluminium in deodorant has been linked to health problems such a breast cancer. This is a good resource if you'd like to read more on the matter.
My Review
The roll-on liquid deodorant came in a standard sized bottle with a smaller than average roller. It was easy to roll on and the deodorant dried quickly on my under-arms. However, apart from that, I wasn't impressed with it. The smell was quite synthetic and the deodorant didn't perform well.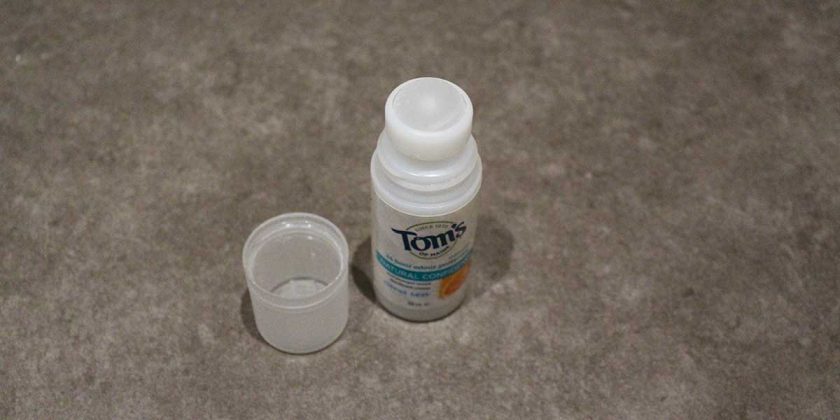 On an average day, the deodorant would last for a few hours before I started to smell a little sweaty. This was especially true on a hot summer's day and during any sort of exercise. The deodorant offered me no protection at all. I ended up smelling sweaty with a weird tinge of citrus. Not as the deodorant promised.
Verdict
Overall I was happy to see a company with good ethics who was working hard to give back to the community and the environment. I know the brand has other deodorants which I am yet to try out, but sadly I really wasn't impressed with this one. Since purchasing the deodorant, I've also become a little wary of potassium alum. Some professionals have raised concerns over its safety and whether it can be absorbed by the body.
Pros
Easy to apply
Ethical brand
Transportable
Cons
Offered little protection during the day
No protection during exercise
Smell was a little synthetic
Concern over potassium alum
More info
If you're looking for a deodorant for an active lifestyle, you've come to the right place. I'm working my way through some of the most popular brands to find the best performing deodorant on the planet. Find my other reviews here.
Disclosure: I have not been paid to review any of the products listed above and am under no obligation to give positive reviews.