It's thought you burn between 300 – 600 calories every hour while hiking! So with all that calorie burn you need to be eating nutrient and energy-dense foods to fuel your body and mind and to keep you energised during your hike.
I love hiking AND snacking, so I'm always on the lookout for new tasty and nutritious snacks to fulfil my needs when out on the trail. On my search, I came across TRIBE.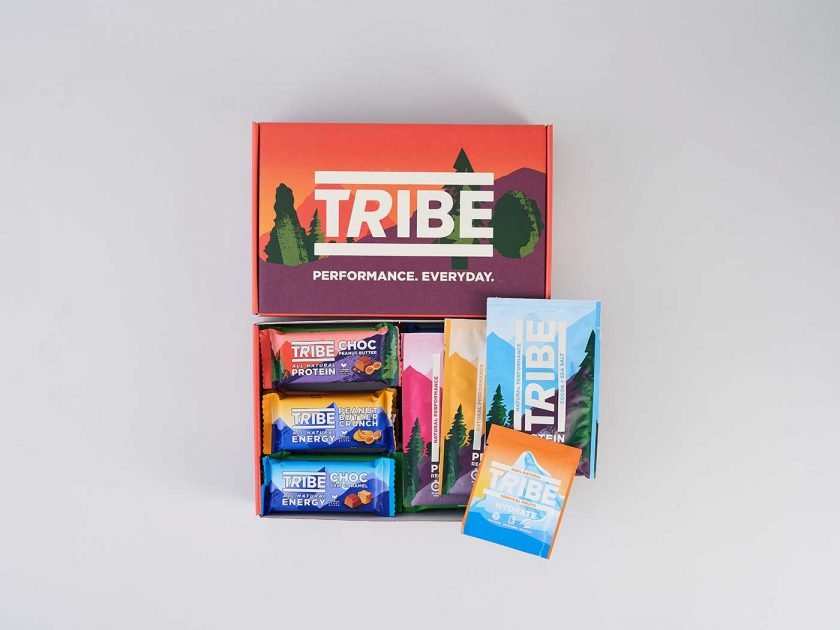 TRIBE offer natural whole food products from energy and recovery bars to protein shakes and hydration packs. It's all dairy-free and gluten-free and most are suitable for vegans too.
On further investigation, I liked that this company used less-standard ingredients in comparison to their competitors like teff and buckwheat. These are super grains that you don't normally find in a snack bar. Giving TRIBE an extra edge.
I also really liked the nutritional break down on the bars in pie chart format, i.e. how many carbs, proteins and fats each contained. I planned to use the bars during my Kilimanjaro Trek and thought this easy to see information could enable me to know when to eat them for the best effect.
Bar review
As a bar fanatic, I ordered a pack of energy and protein bars instead of a mixed pack which also contain the shakes. (Most are vegan, though be aware that a couple contain honey.)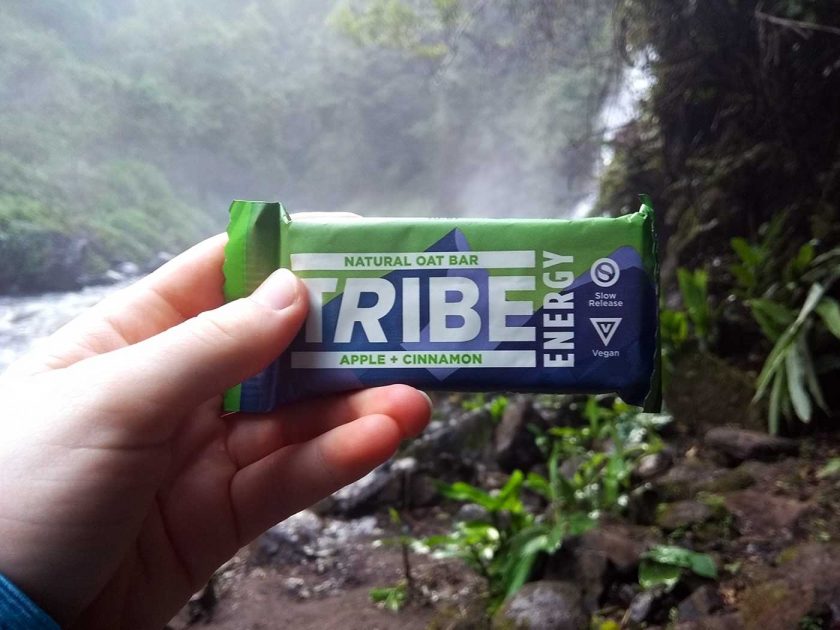 My pack included a range of flavours including cacao + orange, sour cherry, apple + cinnamon and peanut butter crunch.
I liked all the flavours, predominantly the fruiter ones. During my five day trek up Kilimanjaro, these fresher flavours were a welcome treat. I liked the varied texture, from the smooth sweet dates and addition of chopped nuts. I was impressed they kept well in my bag, even when squashed at the bottom and exposed to variable temperatures (35°C to -15°C).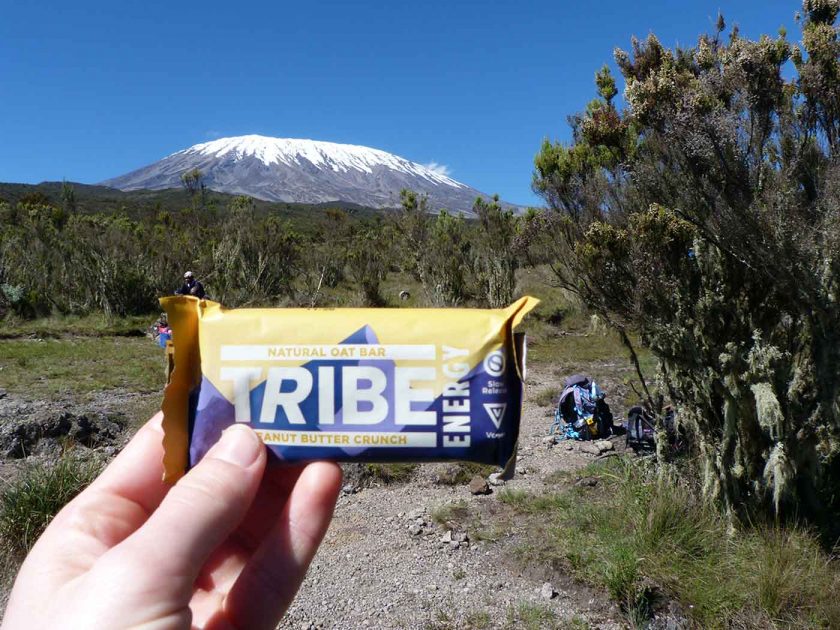 The only downside was the choc brownie bar. While better than other competitors, I felt it a tiny bit grainy from the pea protein and it just wasn't as satisfying. But that's a personal opinion.
Overall I was really impressed and really liked that TRIBE uses nutritious, natural ingredients in their bars. The energy bars kept me going throughout my trip. I usually had one, two hours after breakfast and/or another mid-afternoon, then a protein bar in the evening. They didn't taste grainy at all (apart from choc brownie), which is common in energy and protein bars and they were flavoursome. It's a definite re-buy!
Exclusive offer
TRIBE are offering you the chance to try a Pack of 6 natural performance products for just £2 (inc.P&P). Enter code 'VEGANADVENTURIST2' at checkout to receive your customised pack, delivered straight to your door. Get your pack here now!
In case you missed
Best freeze-dried backpacking meals for vegans
10 best lightweight hiking snacks (that just happen to be vegan!)