I've never been one to wear loads of make-up. It seems to clog my pores and I don't seem to have enough time or the energy to apply it. However, if I'm off somewhere "fancy", I do like to use a little foundation, mascara and even eyeliner—if I'm pushing the boat out ;).
Natural & Nourishing Skincare
Even before turning vegan I was very aware of how many chemicals and nasties most major brands put into their cosmetics. Not to mention that some still test their products and ingredients on animals. So for a long time I've been looking to natural cosmetics, that were not only good for your skin but also for animals and the environment.
My first steps into the world of natural foundation started with mineral foundations from an Australian brand called Inika. I've used several of Inika's products which I've been impressed with but the mineral foundation really didn't work with my skin and I ended up super spotty. So I explored a couple liquid based foundations but still found them too heavy for my skin. I then started exploring the phenomenon that was BB cream.
I was looking for something that was natural, nourishing, fuss-free and provided light to medium coverage. (While I was probably using it wrong, I found foundation too heavy for my skin.) After researching natural brands, I came across a US brand called Devita—a vegan and paraben free skincare company.
Devita Moisture Tints review
The Moisture Tints is a mix between an SPF 15 moisturizing cream and a foundation. It's designed to moisturise the skin, provide some SPF protection and some tinted coverage. It comes in three shades: light, medium and dark.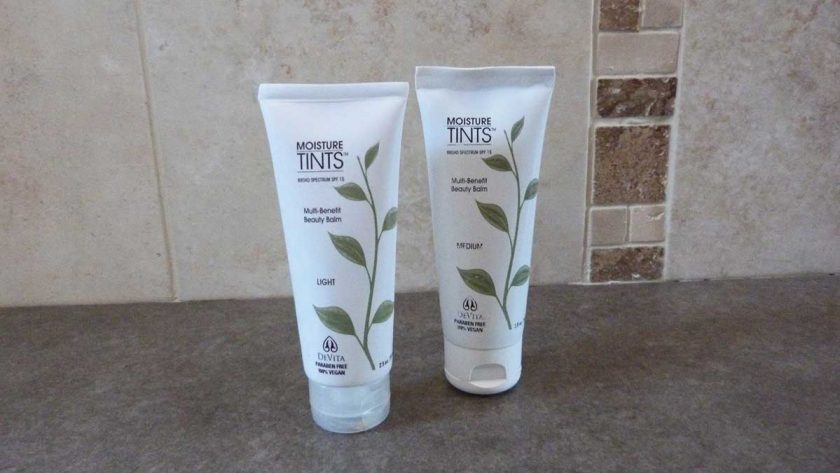 Natural Ingredients
What first drew me to the product was the ingredients list. The product is vegan, paraben free and full of natural good for your skin ingredients like aloe vera gel, grape seed extract, pomegranate extract and even Japanese green tea extract. Its active SPF ingredient is Zinc Oxide – which many natural SPF products use. I also loved the fact that the entire DeVita range is vegan and the brand is actively against animal testing.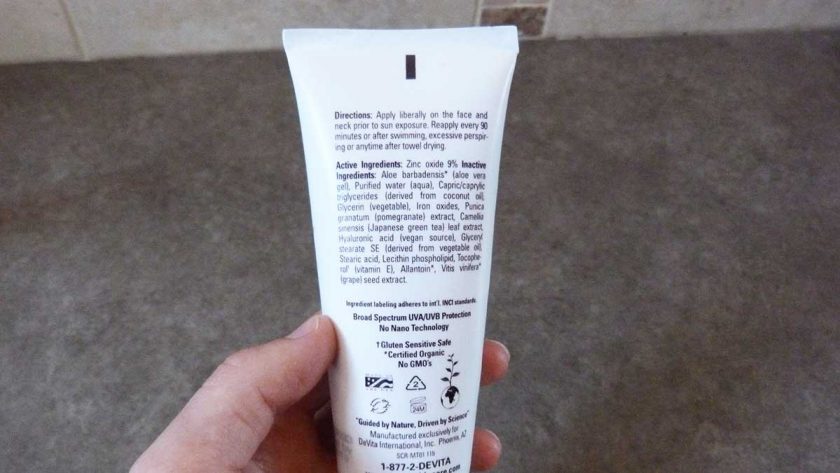 Consistency and Shades
Below are the light and medium shades. Unlike foundations, this BB cream only comes in three shades. While some may think this is a downside, I think the shades are quite versatile. As the cream consistency is very light, it's easy to rub in and you can build up either shade for slightly more coverage. You can also mix them together to make a different shade. I found both the light and medium shades rubbed in well and complimented my skin tone.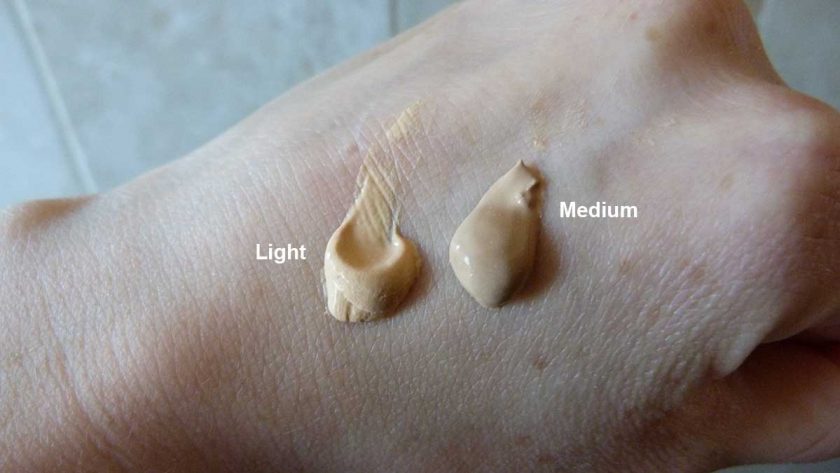 The light cream has peachy tones in it, great for very light complexions, while the medium had more browny tones suited to a more tanned complexion. I've got quite a fair complexion, but can use both creams; the light in winter and the medium in summer. Likewise, the light cream enlightens the skin for a dewy complexion, while the medium is more matt.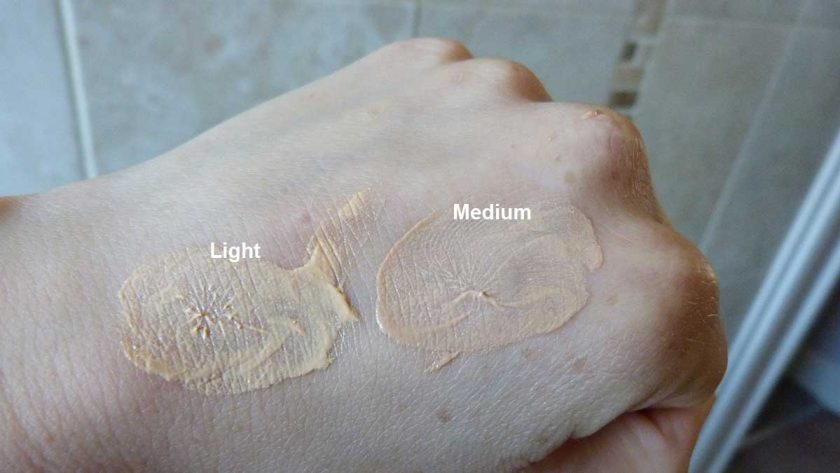 Results
The coverage is pretty light but does a relatively good job of covering minor blemishes. For those looking for a heavier coverage, you could always use this as a base and add concealer where needed.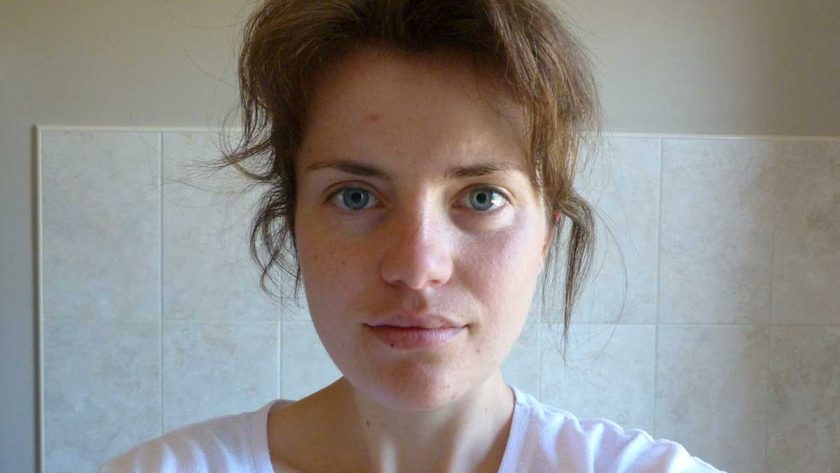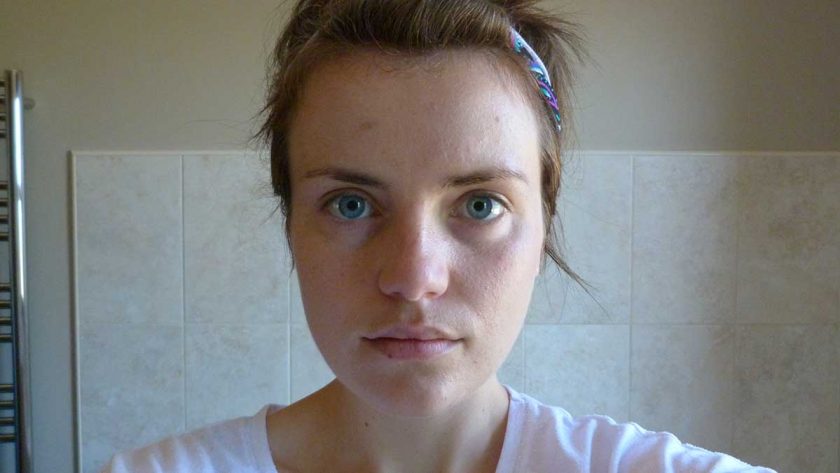 Overall Verdict
While this cream can never complete with a foundation in terms of coverage, I'm impressed by it. It moistures and protects the skin, doesn't cause any breakouts and provides ample coverage for what I want. Plus it's so easy to apply and rub in! No more fussing around with a foundation brush.