Carrot cake is probably my favourite flavour of cake. The warm spices combined with the sweet carrots, dates and the crunchy pecans make for a treat I just can't resist. So I wanted to find a way to recreate this classic flavour and pack it into a nutritious snack sized bar. After thinking of ways to do so, I recalled a cake recipe from a while back which swapped flour for chickpeas. Intrigued by this, I experimented with a couple different quantities to find the right balance.
The addition of chickpeas really revolutionises this traybake. Like flour, they act as a binding and bulking agent but on top of this, they also provide loads of protein, fibre and nutrients. Making these bars 100% more nutritious and delicious than a traditional white flour version.
Their consistency is quite cakey and soft and the addition of bicarb and a chia egg adds a little rise. I love mine with a dollop of almond yoghurt on top!
Ingredients
230g chickpeas (cooked, drained & blitzed in processor)
150g grated carrot (patted dry)
90g dates (blitzed in processor)
40g pecans (blitzed in processor)
10g grated fresh ginger
1 chia egg (1 tbsp chia seeds, 2 1/2 tbsp water)
3 tsp cinnamon
2 tsp vanilla essence
1/2 tsp bicarbonate of soda
(*makes approx 16 bars)
Method
Preheat the oven to 180°C / 160°C fan.
Blitz all of the ingredients separately and then combine them into a bowl.
Mix thoroughly to ensure the ingredients are well combined and evenly distributed.
Once ready, press the mixture firmly into an 18cm square pyrex dish.
Cook for 30-35 minutes. Use a skewer to check they've baked all the way through.
Leave to cool then cut into bars. The mixture should make around 16.
Store the bars in an airtight container until ready to eat. (Will store for 1 week.)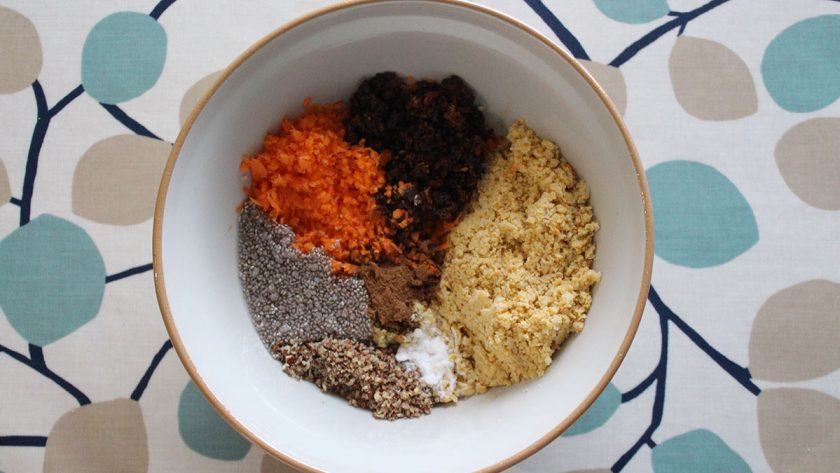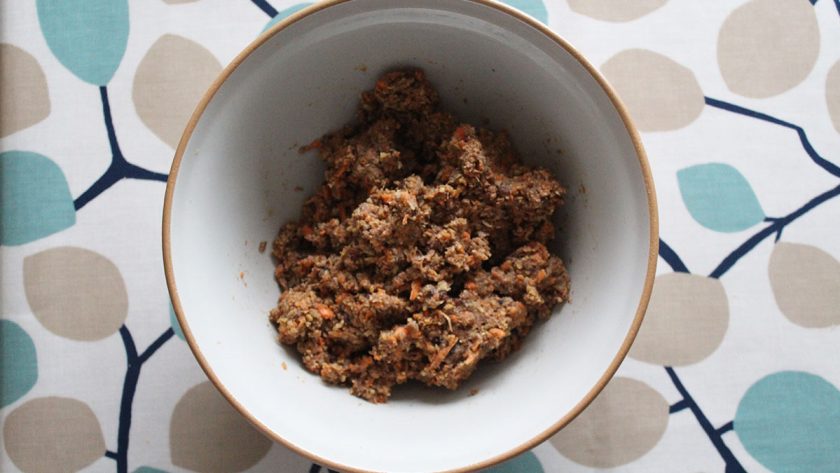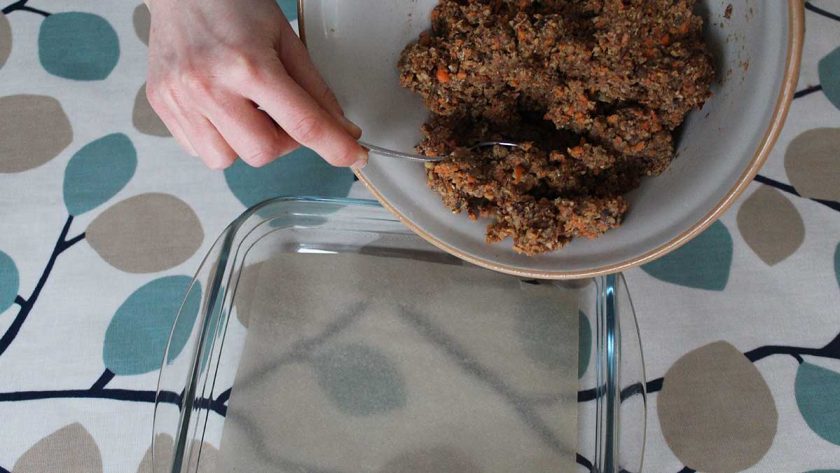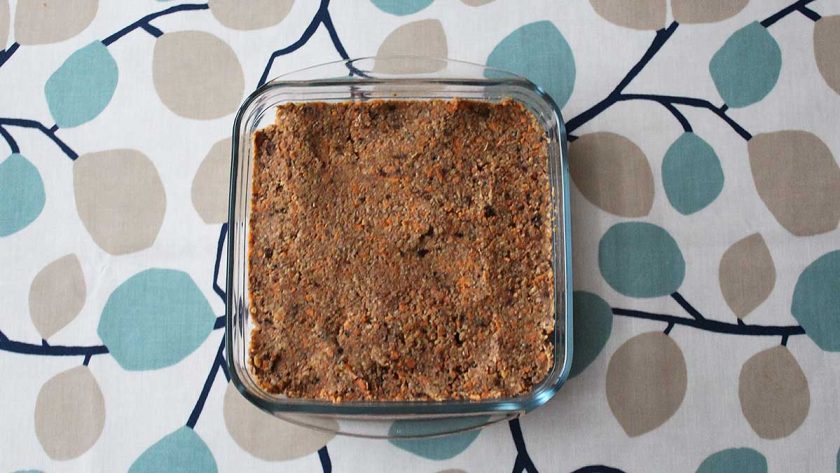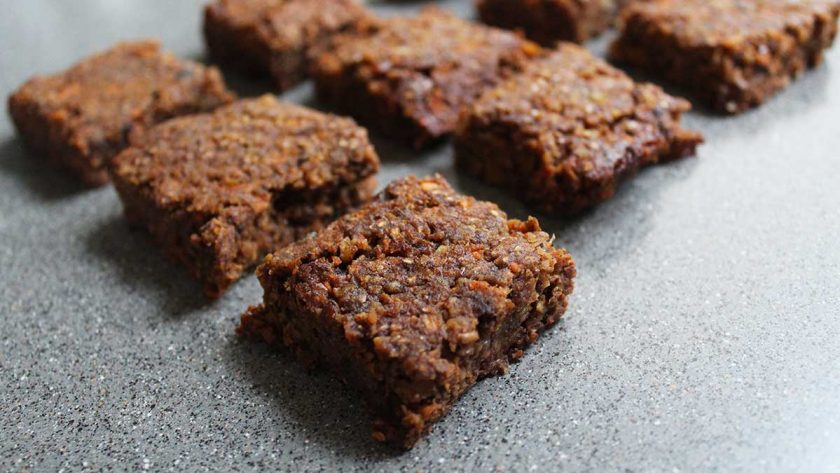 Discover another one of my latest recipes: Puffed amaranth, date and pecan energy bars.