Page 1 of 3
Finding a good vegan hiking boot can be a bit of a struggle. While it's relatively easy to find a non-leather boot, most big brand outdoor companies are unable to confirm if the glue or dyes they use are animal free. As such, I've compiled a list of all the boots that are known to be 100% vegan.
List of Vegan Hiking Boots
* (updated 27/07/18)
I'll continue to add to this as new boots get released and if you know any, please let me know in the comments and I can add them. I will be continuing to contact the major outdoor brands as well to check on the origins of their glues and dyes.
I've tried my utmost to make sure these are 100% vegan. If you notice any errors, please let me know.
Altberg
Company: Based in Yorkshire, UK
Range of shoes: Some vegan.
Manufacturing policy: Made in the UK and in Italy.
The Dalesway Vegan Boot is the lightest weight boot in the Altberg 2-3 season range. It features a breathable, waterproof Lorica® upper, a 3 season midsole and a Vibram outsole. The boots are lined with Sympatex® waterproof lining.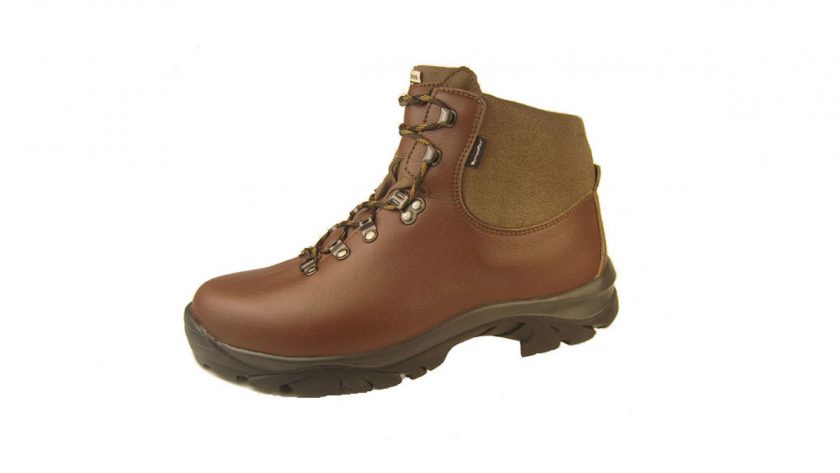 Available in UNISEX
Zamberlan
Company: Based in Veneto, Italy.
Range of shoes: "The only model that is made out of completely synthetic materials (vegan) is the 123 Kimera."
Manufacturing policy: Most of the shoes are handmade in their factory in Italy, however, some including the 123 Kimera, are produced in Vietnam.
The 123 Kimera is the only vegan offering in the Zamberlan range. It's a multifunctional trainer which is equipped with rubber toe reinforcement to provide better protection and a heel reinforcement for better stability and support. Its Vibram Fuga outsole with Megagrip compound is durable and offers a good level of traction. Overall, a great lightweight shoe for mild-hikes in good weather. Not waterproof.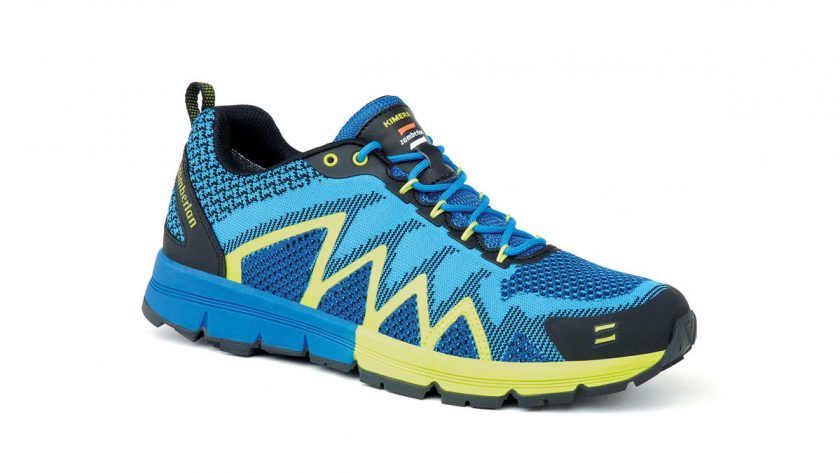 Treksta
Company: Based in Washington, US.
Range of shoes: Some vegan.
Manufacturing policy: *awaiting a response.
The Nevado Mid GTX features a GORE-TEX waterproof synthetic upper, with a Hypergrip outsole ideal for hiking in most terrains. The water-repellent air mesh also increases the boot's breathability.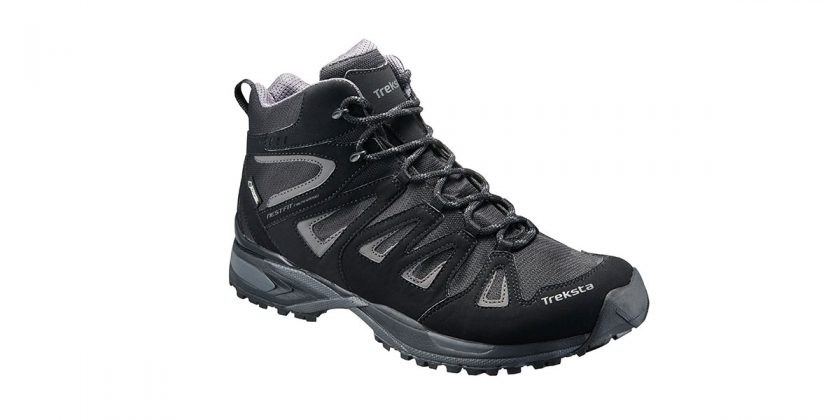 The Evolution Mid GTX features a highly breathable and waterproof upper, complete with a GORE-TEX membrane. The triple-density EVA insole supports the arch of your foot, cushioning your every stride. Great for tricky terrain.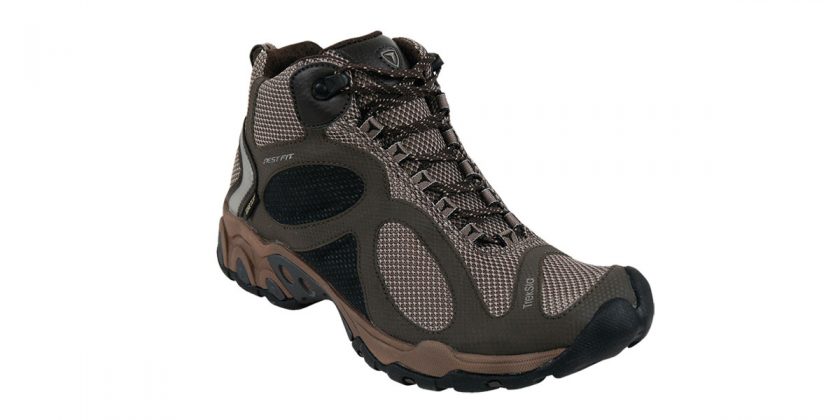 The Cape Mid GTX is a great winter performance boot with GORE-TEX® XCR and Partelena insulated lining, combining waterproofing with fleece-like warmth for snowshoeing, shovelling the driveway, or making your way to work through the snow.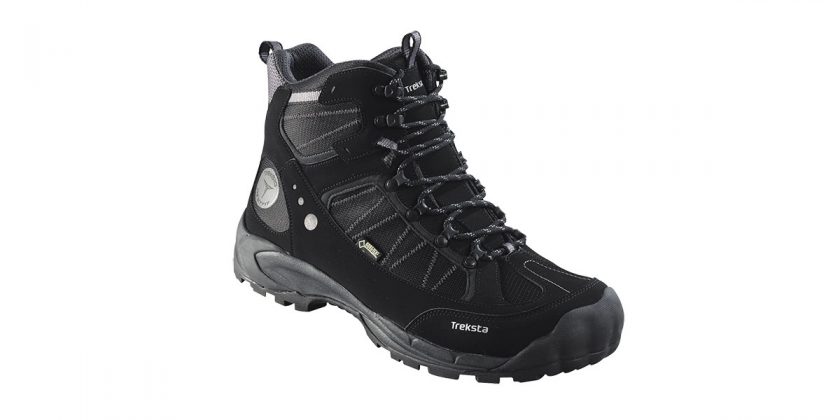 The Women's Kobra 312 GTX is a sturdy trainer that features a waterproof GORE-TEX upper, a Hypergrip outsole with Treksta's patented Ice Lock and nestFIT technology. These make for a very comfy and sturdy shoe, great for both dry and wet terrain.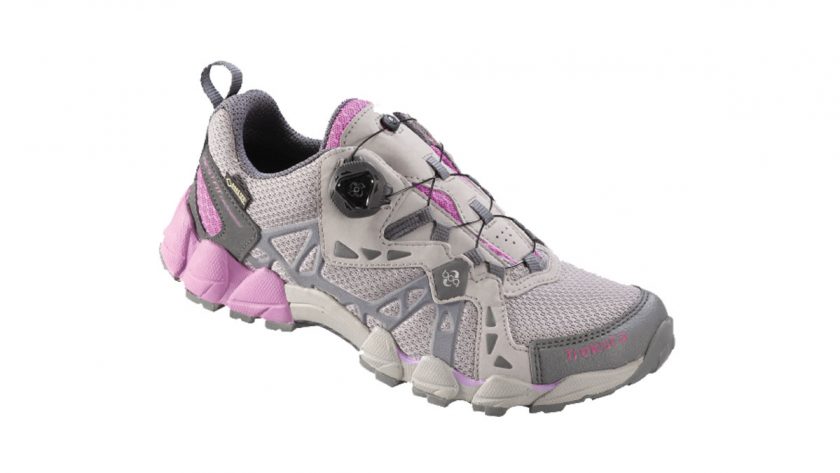 Available in MEN's & WOMEN's from various online retailers.
The Evolution 161 GTX is similar to the Evolution Mid but is a little lighter and features a low profile. A good option if you're looking for a lighter alternative, without dedicated ankle support, that is still waterproof.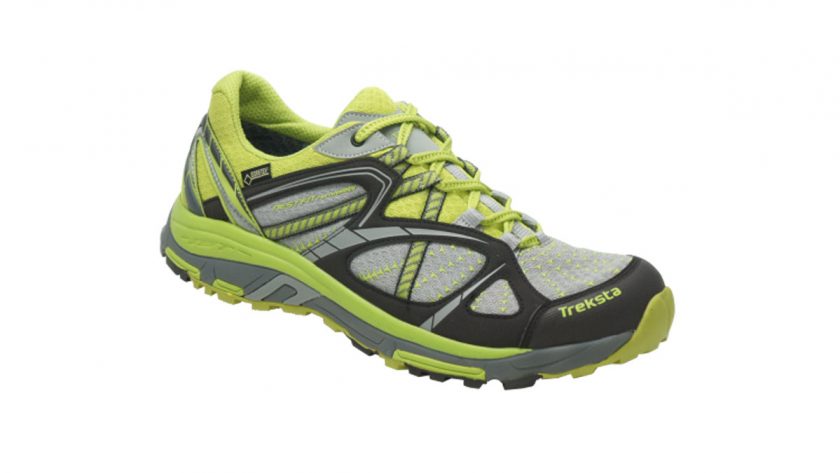 Astral
Company: Based in the US.
Range of shoes: All shoes are vegan.
Manufacturing policy: All of its products are made in factories in Vietnam and China which are "known for their ability to build high-end technical products of the highest quality materials with the most ethical workmanship available…By manufacturing near the raw materials suppliers in Asia, we are able to monitor the environmental and labour practices in our entire supply chain. To guarantee transparency to these issues, we have an Astral-staffed office in Vietnam [and staff in the factories] for this sole purpose."
Astral is known for its range of life jackets but since 2012 has been making shoes and boots to suit both land and water activities. Its shoes are canvas based, meaning they dry quickly, and its soles are incredibly sturdy with deep lugs for improved traction. They are ideal for any walker who spends a lot of time on or near the water.
The TR1 Merge features a quick-drying canvas upper with protective TPU overlays at the toe and heel cap. Its rubber sole is incredibly durable and features aggressive 5mm lugs with flex grooves for improved traction on slippery surfaces.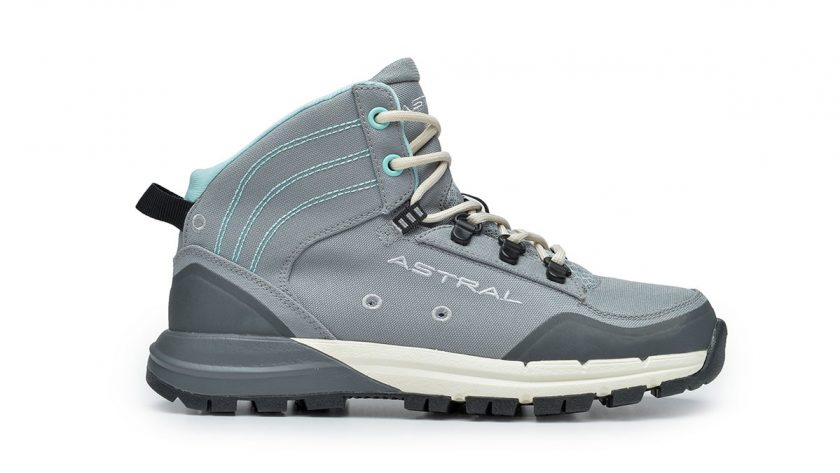 The TR1 TREK features a hydrophobic canvas upper with protective TPU overlays at toe, heel and quarter. Its thick outsole is made from G.15™ high friction rubber and features aggressive 5mm lugs for traction on wet surfaces. It's a lightweight trekking shoe ideal for land to water activities.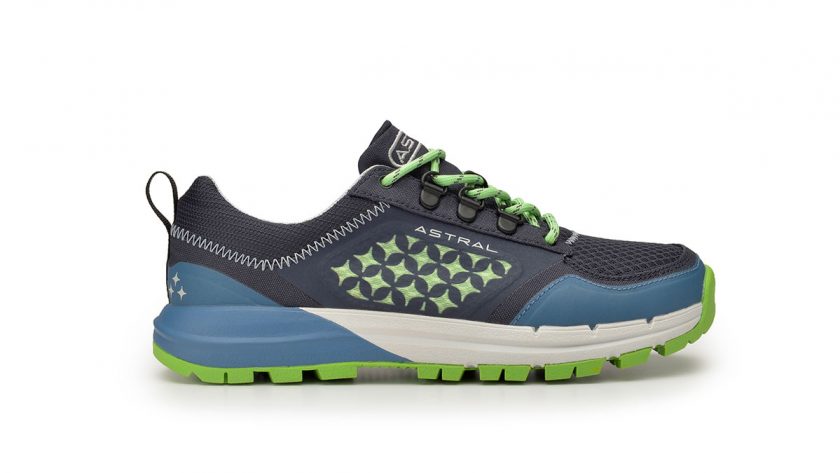 Altra Running
Company: Based in Utah, US.
Range of shoes: All of Altra's shoes are vegan, apart from the Everyday Line.
Manufacturing policy: Altra shoes are manufactured in the "shoe capital" of southern China in factories that maintain a clean and safe environment for their workers. Altra's co-founder has visited all of them to ensure high ethical standards have been maintained.
The Lone Peak Mid Mesh is very breathable and offers a good level of support around the ankle for hiking and rugged trail running. They are incredibly lightweight and feature abrasion resistant mesh uppers. This shoe is suited to warm weather condition and isn't waterproof.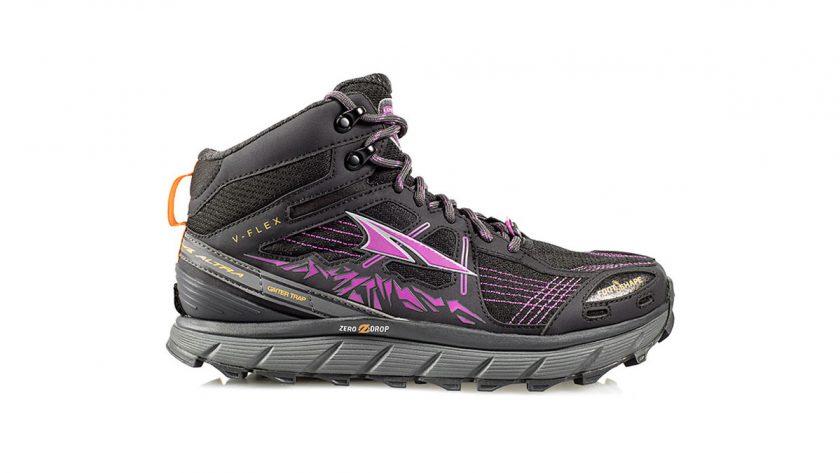 The Lone Peak Neoshell features a waterproof upper and is better suited to cold and wet weather conditions.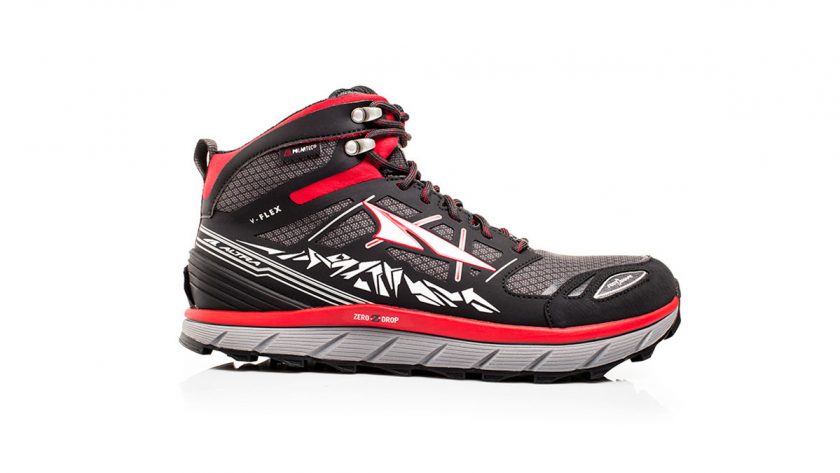 Available in MEN's & WOMEN's
Hoka One One
Company: Originated in France, HQ now in California, US.
Range of shoes: Some vegan. I'm in the process of confirming which hiking boots are also vegan.
Manufacturing policy: *awaiting a response
The Speedgoat 2 is a lightweight tough shoe designed for trail running. The outsole features deeper, more aggressive Vibram lugs which hold up to all kinds of rugged terrain, while the more forgiving upper offers improved comfort up top.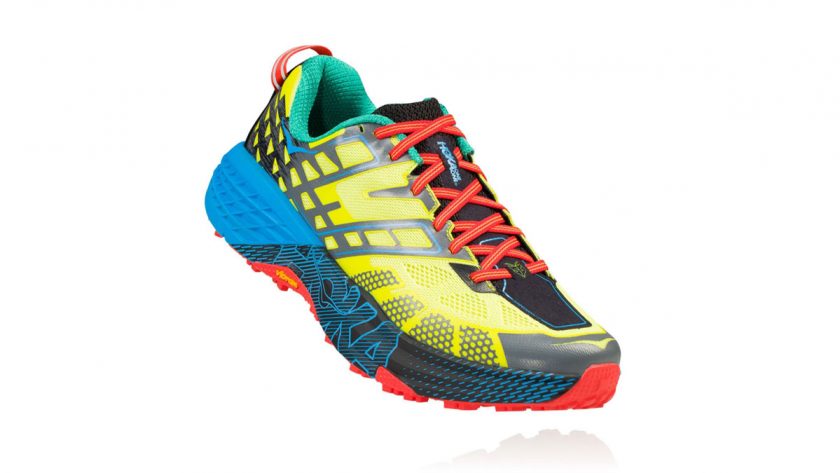 The Challenger ATR 4 is an all-terrain shoe that can be used for trail running and mild hikes in dry weather. It features an oversize EVA midsole which provides lightweight cushioning.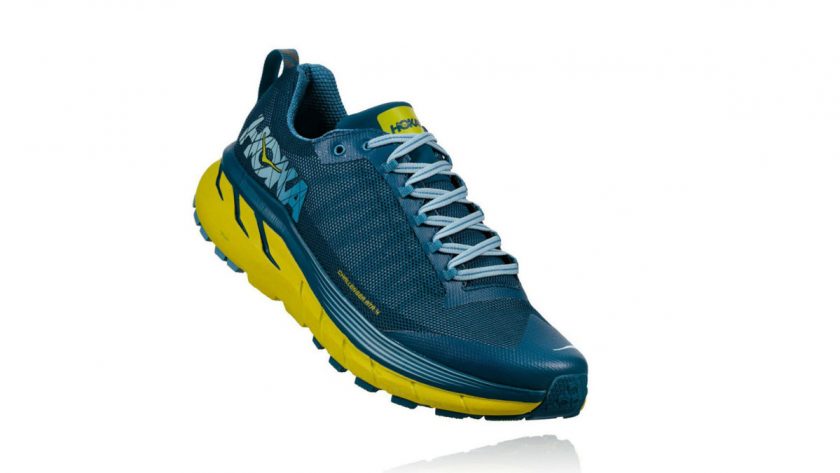 Lowa
Company: Based in Bavaria, Germany.
Range of shoes: Some vegan.
Manufacturing policy: Produced in Italy and Slovakia under fair working conditions.
The Irox GTX MID is a great lightweight boot featuring an athletic design. Its ankle support makes it ideal for hiking and hill walking, and its GORE-TEX lining ensures your feet will be kept dry, no matter the weather. The rubber sole is also fully replaceable, ensuring the longevity of these high-quality boots.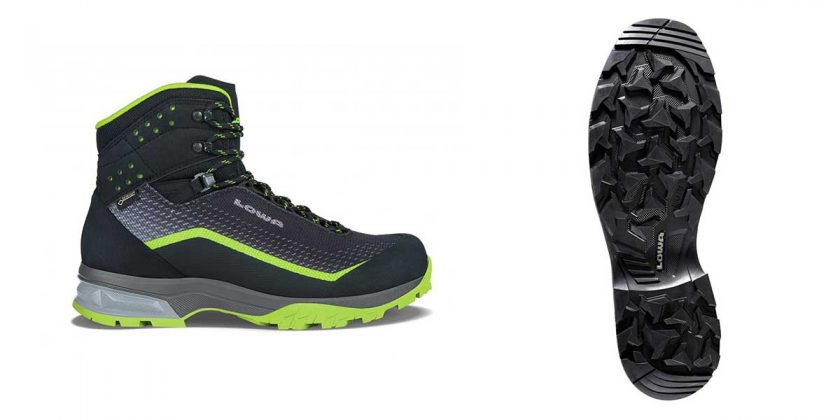 Available in MEN's
The Lyxa GTX Mid WS is a female-specific boot, in a similar shape to the Irox GTX. The cuff design differs slightly and has been shaped to specifically support the shape of a woman's ankle. Like the GTX, it features a GORE-TEX lining and a replaceable rubber sole.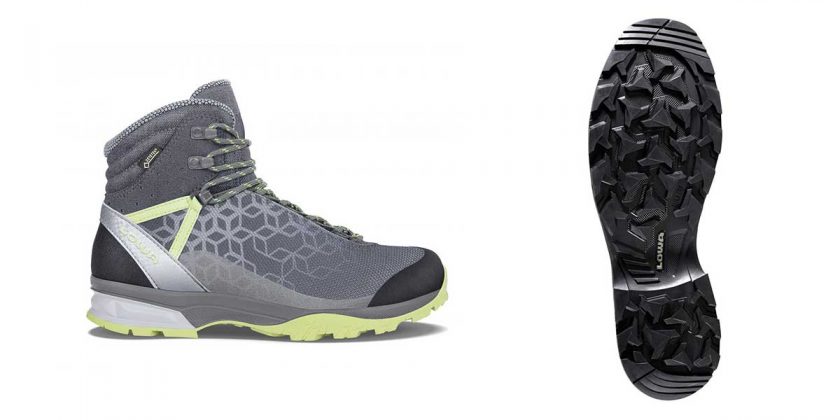 Available in WOMEN's
Merrell
Company: Based in Michigan, US. Owned by Wolverine World Wide.
Range of shoes: Some vegan.
Manufacturing policy: *awaiting a response.
The Capra Venture Mid is a great lightweight synthetic boot, suitable for almost any trails. Its shape ensures your foot and ankle are well supported and the GORE-TEX Surround construction provides reasonable waterproofing and good breathability. Its Vibram Megagrip outsole is durable and performs well on wet and dry surfaces.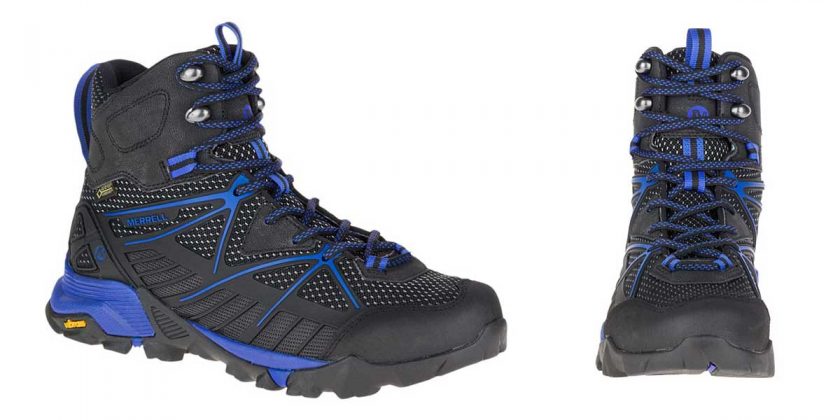 Featuring a synthetic leather and mesh upper, the Waterpro Maipo is a hiking shoe designed for changing weather conditions. It's lightweight and comfortable, thanks to its air cushion in the heel which absorbs shock and adds stability. If these shoes do get wet, the mesh upper and footbed drain moisture quickly and provide very good levels of ventilation. Great for running up hills / not if you plan to be exposed to the rain for a long time.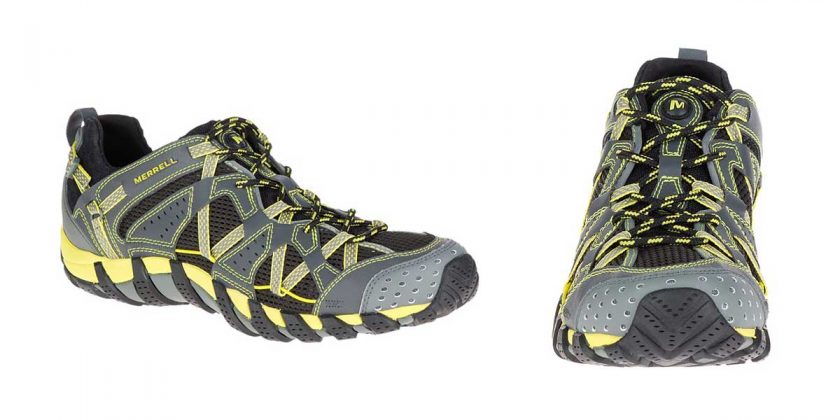 The All Out Blaze Aero Sport is suited to hiking in warm weather conditions. Its ventilated mesh upper keeps you cool, while its durable Vibram sole provides a good level of traction on tracks and scree.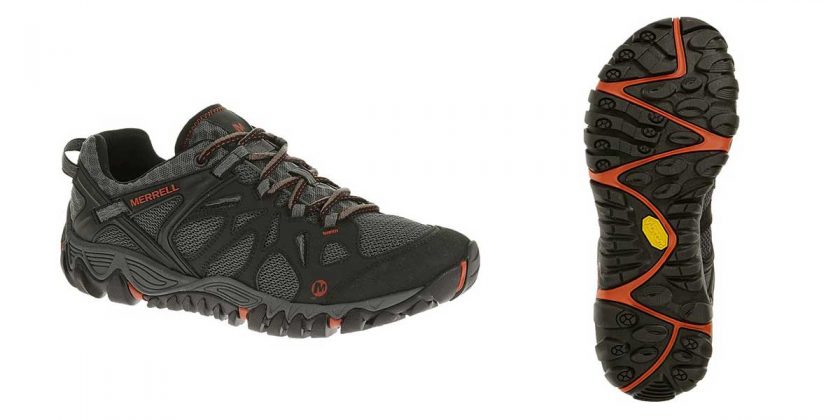 The Chameleon Wrap Slam is a versatile hiking/trail shoe, that provides excellent support over difficult terrain. The sculpted, wraparound rubber rand increases the shoe's durability and its upper mesh is flexible and breathable.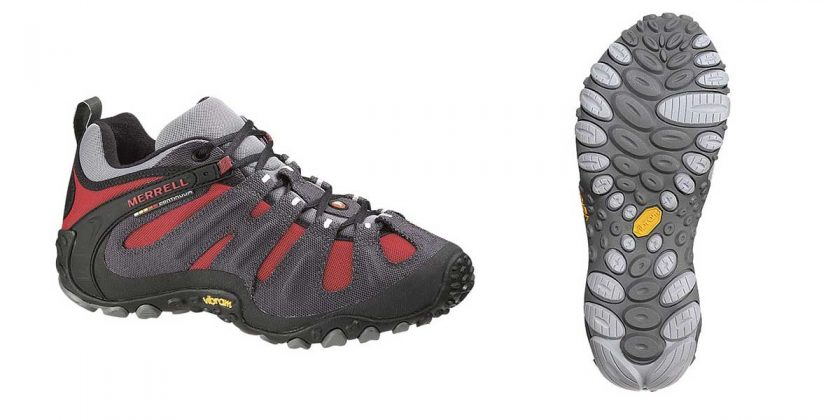 Available in MEN's
Berghaus
Company: HQ in Sunderland, UK.
Range of shoes: Two confirmed vegan models.
Manufacturing policy: All factories are audited against an extended version of the globally recognised Ethical Trading Initiative's Base Code. The company also provides a list of all its factories on its website.
The Explorer Active GTX Boot is a multi-active boot suitable for hiking. Crafted from durable PU synthetic nubuck with a seam-free application and mesh, the boots features a GORE-TEX membrane and a durable Vibram sole with OPTI-STUD tread.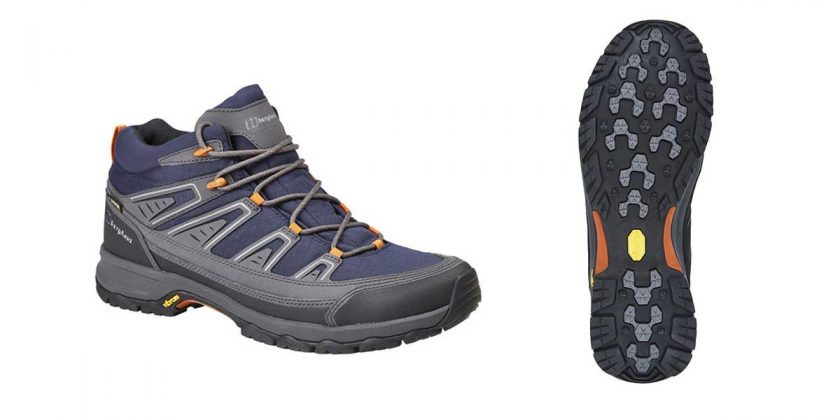 The Explorer Active Shoe is a waterproof, high-performance shoe ideal for hiking. Featuring a Vibram sole with a OPTI-STUD hiking pattern tread, the shoe's GORE-TEX membrane allows the shoe to breathe while keeping your foot dry. The OrthoLite insole is also designed to keep odour associated bacteria at bay.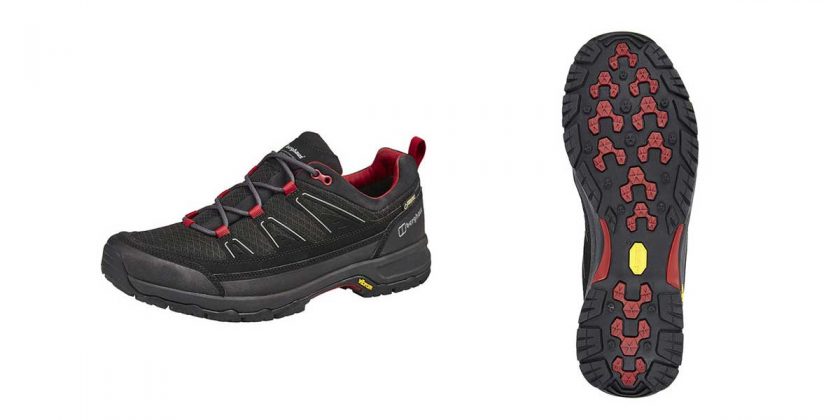 Salewa
Company: Based in Bolzano, Italy.
Range of shoes: Some vegan.
Manufacturing policy: A member of the Fair Wear Foundation and since 2017 a LEADER brand. FWF controls all eight international labour rights in Salewa's factories to effectively improve working conditions. The brand also has a very strict chemicals policy and aims to eliminate any use of hazardous chemicals along its supply chain. The shoes are produced either in Italy, Romania or Vietnam. "We are also not aware of any form of animal testing in our supply chain, however we cannot 100% guarantee this because we do not have 100% control over every single part of the supply chain, i.e. before our tier 1 suppliers)."
The Ultra Flex Mid GTX is a waterproof, breathable mid-cut shoe with GORE-TEX protection and a MICHELIN technical sole, designed for speed hiking. Only available in men's.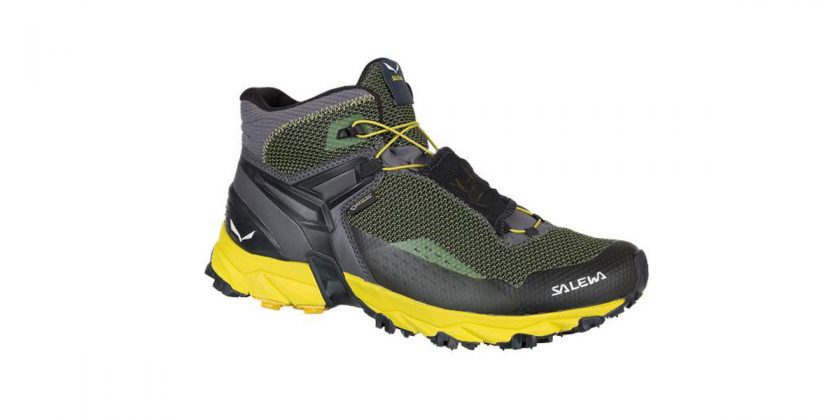 Available in MEN's
The Alpenrose Ultra Mid GTX is the female equivalent of the Ultra Flex Mid. It's a boot designed for speed hiking. It has a GORE-TEX construction to keep your feet dry in wet and muddy conditions and a MICHELIN technical sole.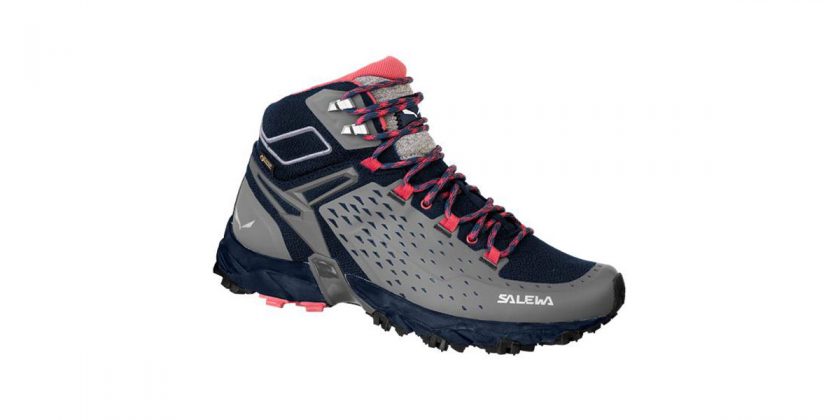 Available in WOMEN's
The Firetail Evo Mid is a women's lightweight mid-cut boot for technical approaches and hiking. Its GORE-TEX membrane offers good waterproofing, while its Vibram Scrambler sole with Megagrip compound makes it ideal for alpine walking and tricky terrain. The sticky but durable rubber sole is also that used in rock shoes and gives 25% more traction than standard soles.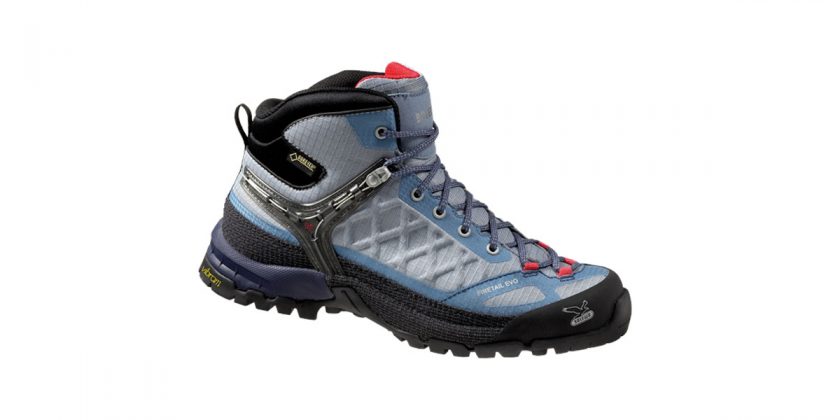 Available in WOMEN's
The Multi Track GTX is a low-cut, lightweight breathable mountain training shoe with a MICHELIN outsole ideal for a wide range of activities: speed hiking, mountain training or other high-octane mountain sports. In addition, the GORE-TEX Extended Comfort lining delivers optimized weather protection, climate comfort and heat release in warmer conditions—for training in all weather.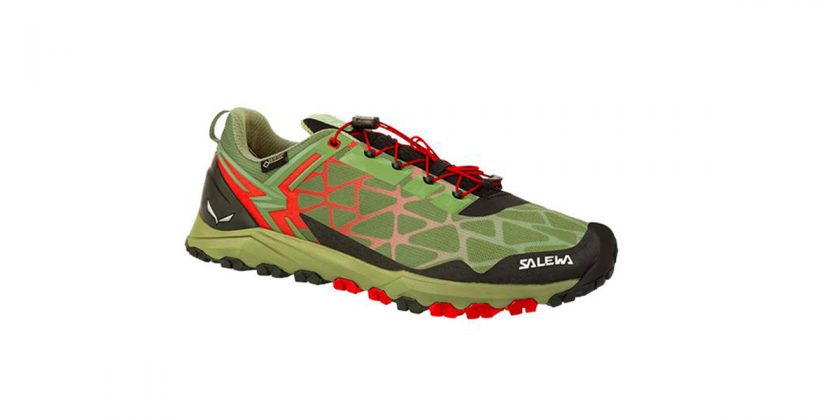 Designed for approaches, technical hiking and rocky mountain paths, the Wildfire S GTX offers very good climbing performance thanks to its Vibram Tech Approach EVO outsole with Megagrip compound. Featuring a ballistic mesh upper and GORE-TEX Extended Comfort lining to provide waterproof and breathable protection.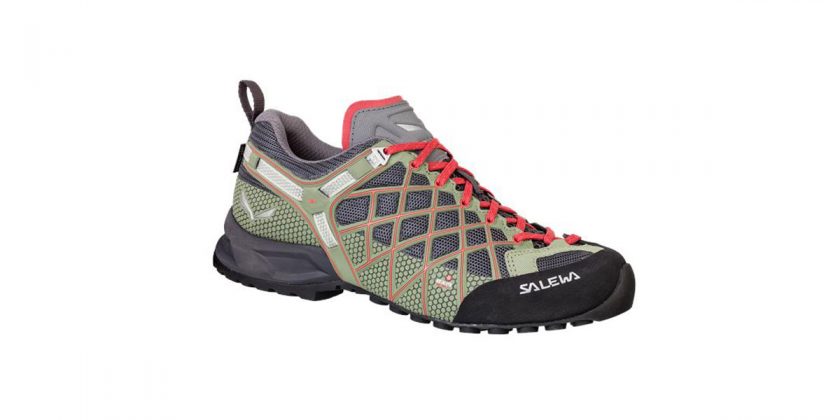 The Firetail 3 GTX is a low-cut high tech approach shoe with a GORE-TEX Extended Comfort lining to provide waterproof and breathable protection. It's designed for technical rocky paths and offers great traction due to its Vibram Reptail sticky sole with Megagrip compound.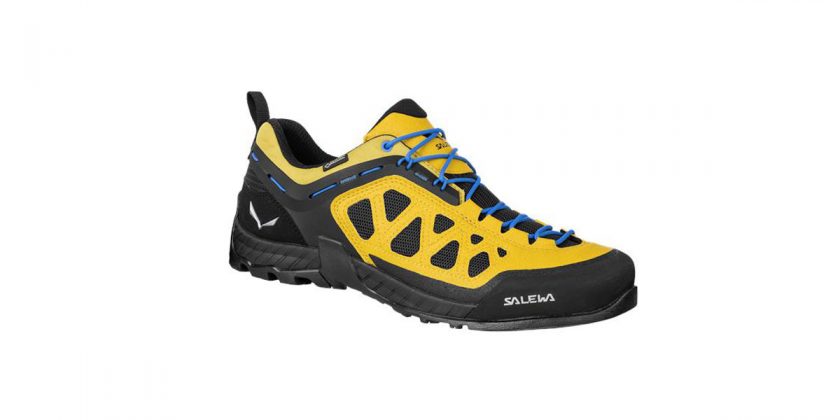 Page 1 of 3