Page 2 of 3
Will's Vegan Shoes
Company: Based in London, UK.
Range of shoes: Entirely vegan. Some shoes contain recycled materials.
Manufacturing policy: Made ethically in Italy & Portugal. (Workers protected by European employment and safety law.)
The Waterproof Hiking Boot features Vibram outsoles and ballistic welded construction. The uppers have been created with abrasion and scuff resistant Lyliane 3DMX and Cordura materials and feature waterproof seams, a sealed tongue and a special breathable waterproof membrane that does not allow water penetration. A great all-round boot suited for tricky terrain.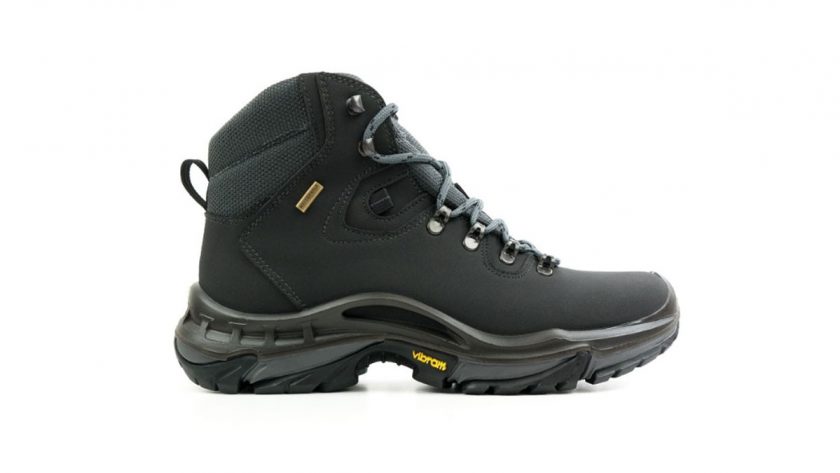 Available in MEN's & in WOMEN's
The Waterproof Hiking Shoe has the same feature as the boot but is designed as a shoe with a low profile ankle support. These will be slightly lighter than the boot and suited to lower alpine walks.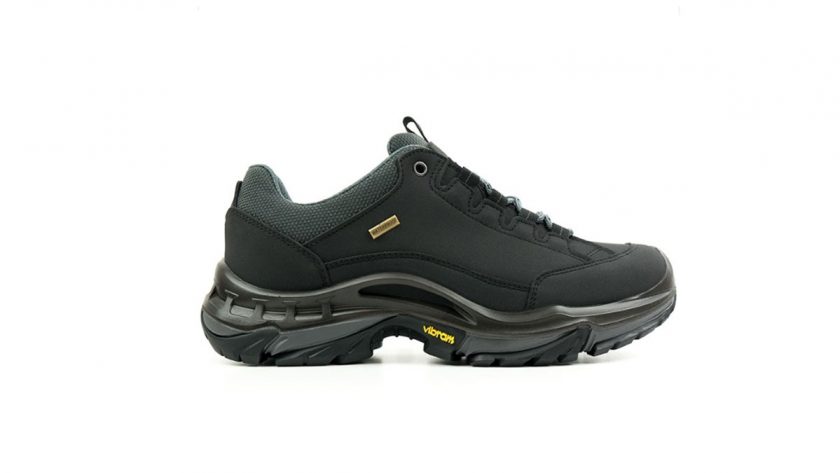 Available in MEN's & in WOMEN's
Xero Shoes
Company: Based in Colorado, US.
Range of shoes: All boots and shoes are 100% vegan except the Coalton, which is made from leather.
Manufacturing policy: Xero Shoes are made in China. "We visit and work with the factories over 30 times per year. We also have an on-the-ground manufacturing agent who oversees things when we're not there to ensure that conditions are good, workers are treated fairly, the environmental impact is as low as possible, and the shoes are made in compliance with all local laws and regulations."
The DayLite Hiker is a lightweight boot ideal for summer day hikes and casual wear. Its 'natural fit' gives you greater bend and flex and its low-to-the-ground design is perfect for balance and agility. Featuring a ballistic mesh upper with Tough Tech toe bumper, the boot offers a good level of water resistance, and the 6mm FeelTrue sole is flexible but durable.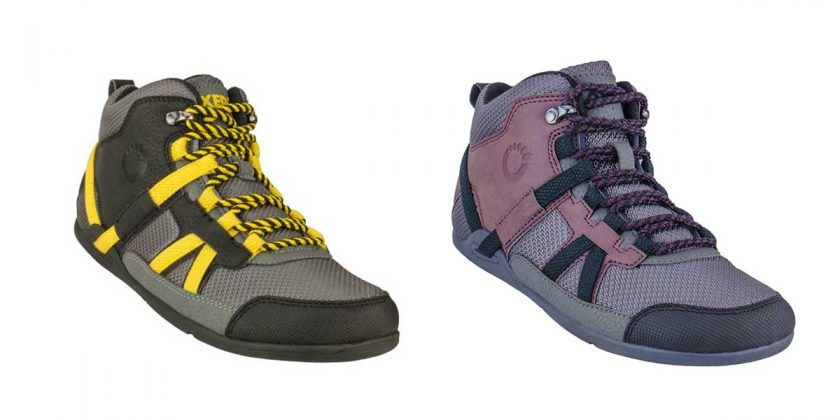 The Prio is a lightweight shoe that's suitable for running and walking. Its minimalist design allows your feet to move and flex freely, while its adjustable instep strap allows you to lock in your instep while keeping your toes free to move.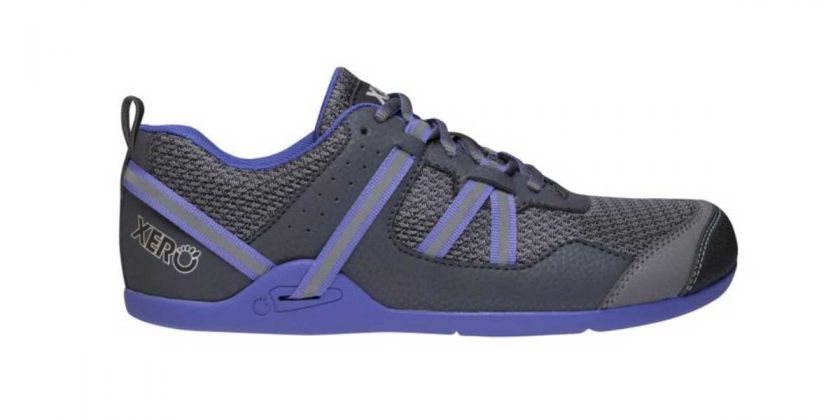 Inov-8
Company: Based in County Durham, UK.
Range of shoes: All of the shoes currently available from inov-8.com are suitable for vegans.
Manufacturing policy: Sustainably and ethically produced in China.
The Roclite 325 is a lightweight boot ideal for fast hiking and running over tricky terrain. Its outsole, made from a Tri-C rubber compound and featuring multi-directional claw-shaped cleats, provides great traction, while the high ankle provides greater support and protection.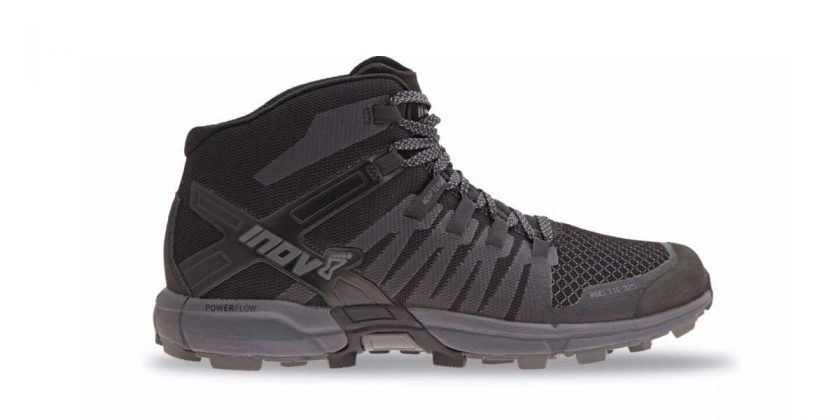 The Roclite 305 has similar features to the Roclite 325 with its grippy sole and multi-directional claw-shaped cleats, but is slightly lighter and doesn't feature a high ankle support. It's slightly more versatile than the 325 as the trainer could also be used for other sports.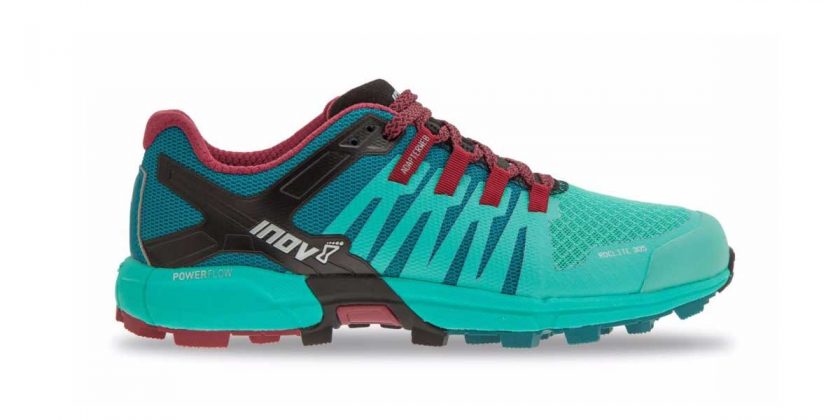 Topo Athletic
Company: Based in Massachusetts, US.
Range of shoes: Its entire range is currently vegan.
Manufacturing policy: Manufactured in China. "Topo is a small company and at this time has no formal policy with regard to factory working conditions, however, we do seek out suppliers and factories that not only provide healthy safe working conditions for all of their employees, but who also offer a healthy setting with some accessible recreation. Topo does not own any of its factories or suppliers. This allows us more flexibility to select the factories who can meet our quality standards for production and ethical working conditions for employees."
The Hydroadventure is super light waterproof trail shoe, weighing only 230g (US size 7.) It features a breathable upper mesh and lining, with a single-layer eVent® waterproof membrane. The EVA midsole and full-length flexible rock plate protect against sharp stones underfoot while its lug rubber outsole provides a good level of traction. It also features a roomy toe box which allows your feet to spread naturally. In 2016 it won the National Geographic adventure 'Gear of the Year' award.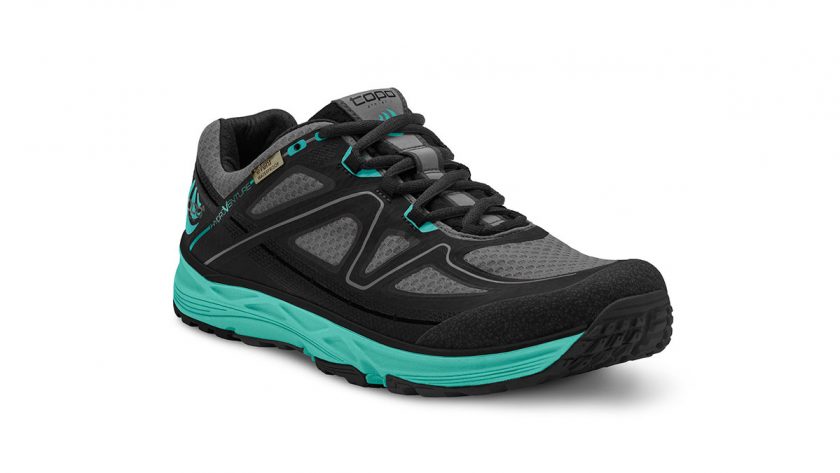 Vegetarian Shoes
Company: Based in Brighton, UK.
Range of shoes: Entirely vegan. Some shoes contain recycled materials.
Manufacturing policy: Made ethically in European and English factories.
The Veggie Trekker MK 5 is your ultimate sturdy leather-style boot. Described by the brand as their "best version yet," the boot features a Wind-Tex breathable and water-resistant membrane lining, with an insulation layer for padding and warmth. The boot is incredibly sturdy and robust and performs well in all types of weather, despite the lack of GORE-TEX lining.
Another great feature is the chunky Vibram outsole, which is super grippy and designed to take on challenging terrain year round. It's also repairable and replaceable, meaning these boots just keep on giving. Keep your uppers in good shape by reproofing and polishing them.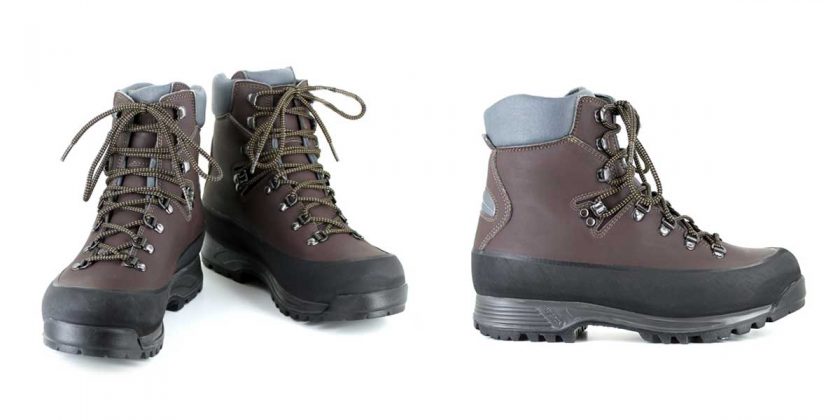 Available in UNISEX
The Approach Mid boot is another classic syntectic boot. Made from durable fake suede, the boots are lightweight and breathable. They are also well made and offer good support around the ankle. In comparison to the Trekker, these boots are more suited to fair weather hiking or the more casual hiker. This is because the boots are slightly lighter and less robust in construction.
FYI: The upper fabrics can be cleaned and treated like conventional suede.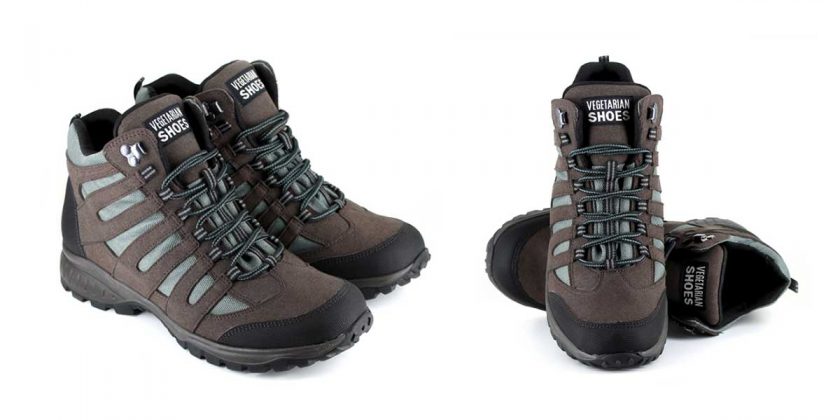 Available in UNISEX
The Billing Boot is a high-quality walking boot suited to most terrains. Its dual density Vibram soles give great traction, while its micro-fibre upper provides good protection from the elements and good breathability. Despite not having a fully waterproof lining, they are very water resistant.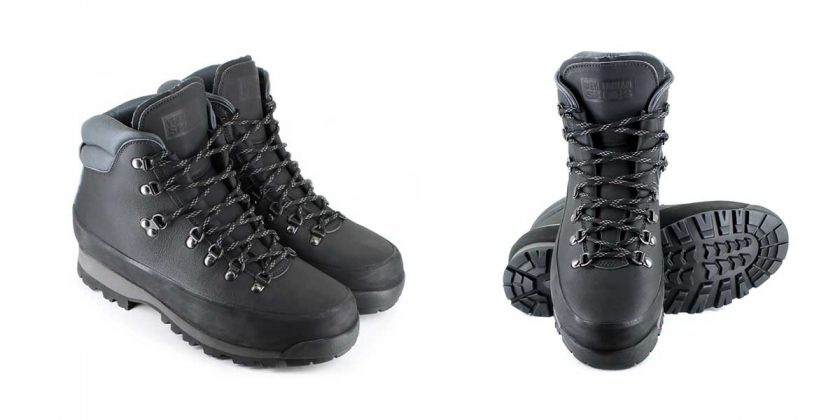 Available in UNISEX and in GREY
The Jungle Trail Boot is a super lightweight, durable boot ideally suited for summer trekking. It's essentially a lace-up mesh boot that, like a trainer, is breathable and lets water drain out but is not very water-resistant.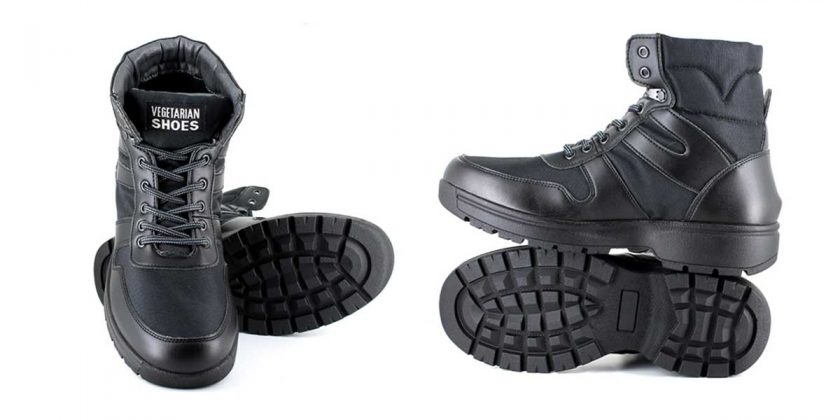 Available in UNISEX
The Snowdon Boot is a high quality, one-piece, three seasons walking boot. Featuring a dual density sole with Vibram outsole and lined throughout, these boots are very durable and suitable for almost all terrains.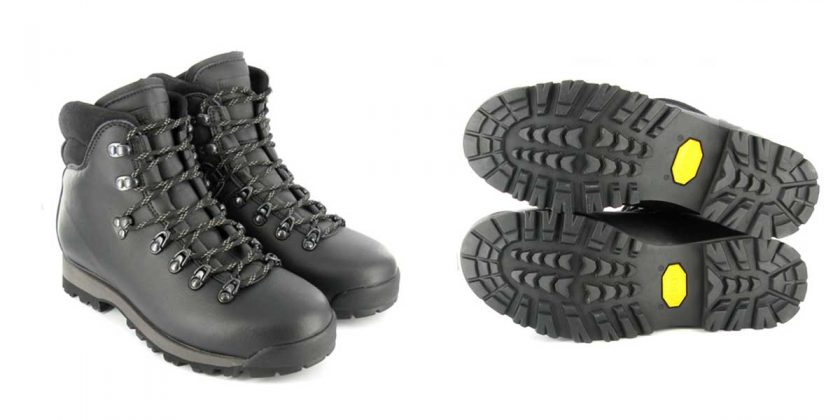 Available in UNISEX
The Ice Patrol Boot has been designed with slippery conditions in mind. The stitched-on rubber sole, made in Italy, has deep lugs for good all-terrain grip. For icy conditions there are special metal grippers that work like mini crampons, that can be easily folded out.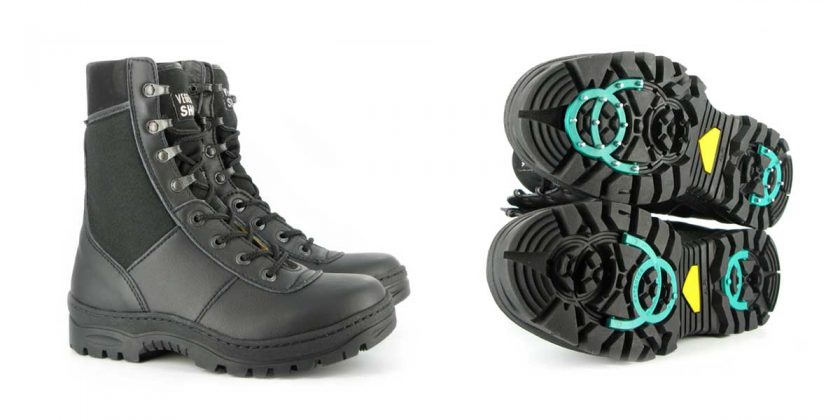 Available in UNISEX
The Ice Patrol MK2 is an upgraded version of the Ice Patrol boot. It still has the same boot style, with fold out grippers, but also has higher-spec micro-fibre lining and a 'bellows' type tongue plus D ring lacing rather than eyelets on the fore-part.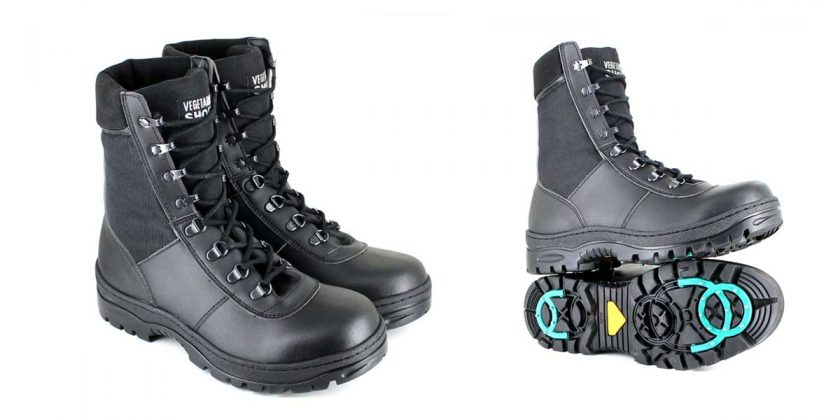 Available in UNISEX
Page 2 of 3