There's no doubt Florence is a beautiful place. Its cathedral, Cattedrale di Santa Maria del Fiore, dominates the city and sets the precedence for the extraordinary architecture seen throughout. With such a rich and historic culture, it's easy to surmise that Florence is old school when it comes to Italian cuisine. In parts this is true, but Florence's modern food scene is expanding rapidly and with that comes new cuisines which cater for other diets. I'm talking vegan street food, crepes and drop-dead delicious ice cream!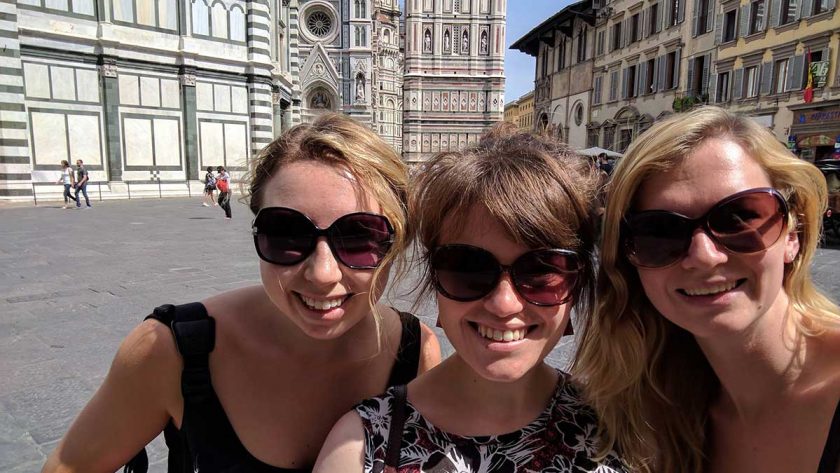 Street food
If you're looking for a good lunch but not sure what you fancy, head to Mercato Centrale—Florence's 19th-century undercover food hall. This multi-story food hall is packed full of grub. On the ground floor, you'll find lots of traditional vendors selling groceries, ingredients and also meats and fish. But head upstairs and you'll find an amazing food court with loads of different eateries selling everything from tempura, salads, pizzas, gnocchi, desserts and more. There's even a cooking school up there!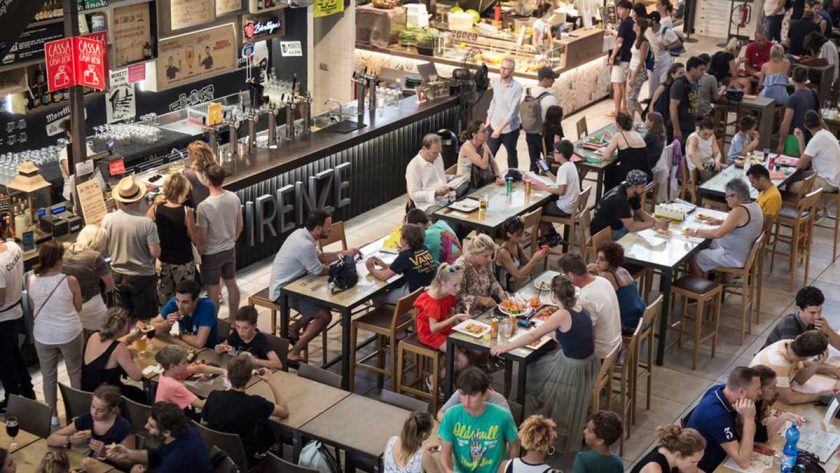 The food hall has a whole stand dedicated to vegetarian and vegan food. It's called Il Vegeteriano e Vegano and serves a wide variety of smoothies, veggie burgers, and freshly squeezed juices. The burgers are absolutely delicious and come with a crusty bun, vegan sweet mayo, salad and sides.
While other stands aren't 100% vegan, some do offer vegan options. These include freshly made marinara pizzas (no cheese), fresh gnocchi (make sure they don't add butter), roasted veg salads, fresh veggie spring rolls and dumplings (check they don't use egg).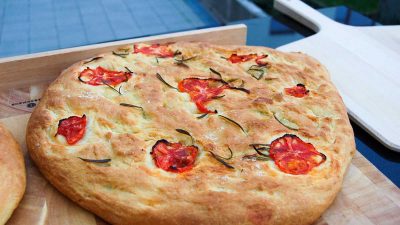 For a more authentic taste of Italian street food, look out for cecina and focaccia. You've probably heard of focaccia before, a flat oven baked bread typically seasoned with rosemary, sea salt and olive oil. You'll find it in lots of eateries and cafes around the city, sliced and stuffed with roasted veg.
Cecina is a little harder to come by but it's worth the effort. Popular in the Liguria region of Italy as well as Tuscany, this thin chickpea pancake is made just from chickpea flour, water and olive oil. In Liguria, it's cut into irregular slices and eaten by itself, but in Tuscany, it's usually stuffed between two slices of bread and eaten as a sandwich. One of the best cecina sandwiches can be found at Il Bocconcino, a small cafe located near Piazza Dalmazia in Florence.
Vegan ice cream
Ok, now on to the sweet stuff.
Italy is known for its ice cream and some of the best vegan ice cream can be found in Florence. Like most cities in Italy, this one is packed with ice cream shops full of exciting and unusual flavours. Most shops offer fruit sorbets which are suitable for vegans but I'm of the mindset that fruit isn't a dessert.
If you are too, head to Perché no! (translated to Why not!) Rated by some as the best ice cream shop in Florence, this small gelateria offers a range of SFV ice creams made from soy and rice milk. They are easy to differentiate as they are in a separate window, and flavours include vanilla, chocolate sorbet and hazelnut. FYI: THE HAZLENUT IS AMAZING! Gelateria Vivaldi and Gelateria Edoardo also offer a range of flavours which are definitely worth a try including rum, chocolate and pear.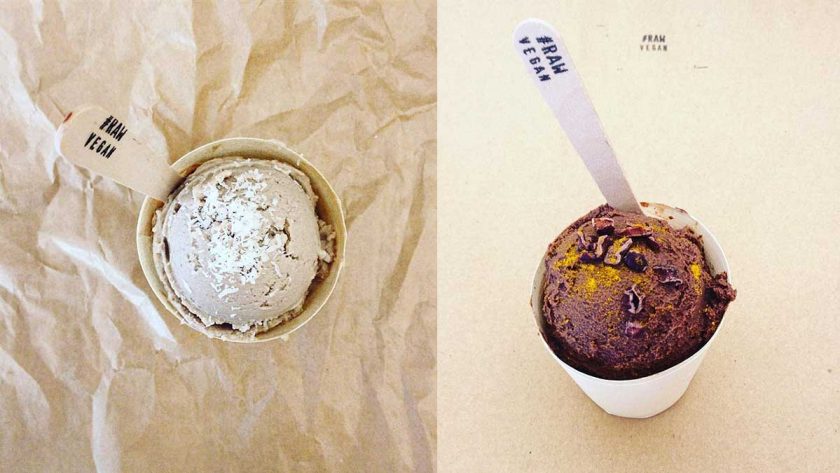 For something a little different head to #RAW, a 100% vegan cafe near the Piazza Santo Spirito. Everything they make is raw, organic and delicious including their ice cream. Flavours change quite regularly but previous offerings have included pumpkin, coconut with banana and cacao with turmeric.
Crepes
If ice cream isn't your thing (I'm not sure who'd say that), and you're in the mood for crepes, head to Crepapelle—a vegan restaurant located to the east of the city. Their seasonal menu includes a range of savoury and sweet crepes including the 'Puzzle' a savoury crepe filled with lentils, tempeh and caramelised onions and the 'Crocodile' a sweet crepe with chocolate, cornflakes and toffee sauce. One for mains and another for dessert 😉
More recommendations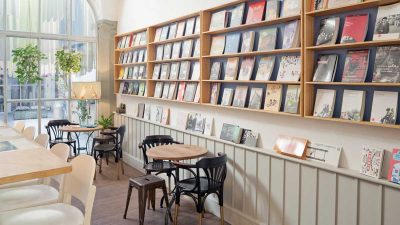 For a unique sit-down lunch or evening meal, I'd recommend visiting the vegetarian restaurant Brac. This bookshop come restaurant has a wonderfully relaxed atmosphere, despite being located in the centre of the city. The majority of plates on the menu are vegan and the portions are huge. Make sure to inquire about their "piatto único" (one plate) offer, where for around €15 you can try three things from the menu on one plate. FYI: The restaurant is quite small, so book to ensure a table.
Likewise, I'd recommend visiting the vegan restaurant Le Fate, located in the north of the city. The menu is based on the connection between food and the zodiac, something I've never experienced before, and the cosy restaurant also has a really nice list of organic wines to try. It's a really unique experience if you get the chance and the food is delicious.
Map
An interactive map of all of the places mentioned above.
Travelling around Italy?
If you're travelling around Italy, check out my two-week ultimate itinerary including best places to go, tips on how to get around and how to choose accommodation.