I love to hike in the summer. The weather is a lot better, you're less likely to get caught in the rain and it gives you a chance to ditch your boots, get out your sandals and let your feet breathe. As summer is fast approaching, I thought I'd create another vegan gear list this time for anyone looking for vegan sandals suitable for walking and hiking.
List of Vegan Walking Sandals
* (updated 16/05/18)
I'll continue to add to this as new sandals get released and if you know any, please let me know in the comments and I can add them. I will be continuing to contact the major outdoor brands as well to check on the origins of their glues and dyes.
I've tried my utmost to make sure these are 100% vegan. If you notice any errors, please let me know. 
Chacos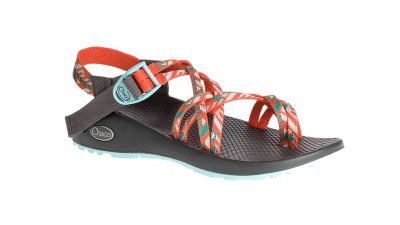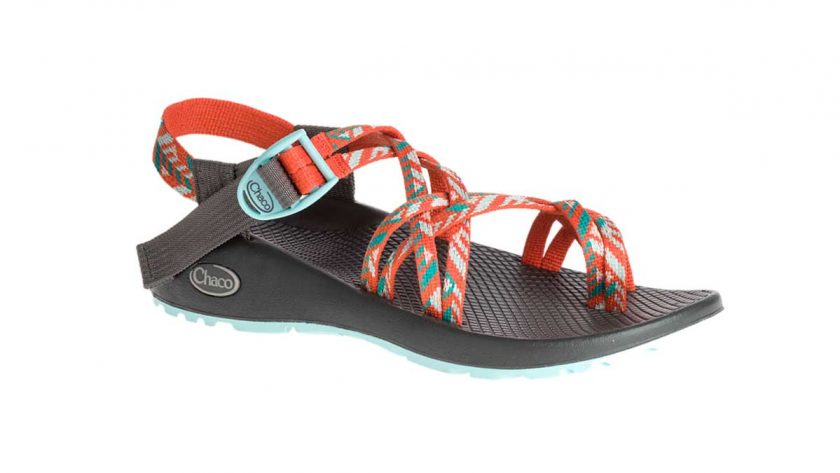 Chacos's sandals are incredibly versatile and it offers a wide range of outdoor sandals to suit both men and women. Each pair comes with adjustable double-straps that custom-fits to your foot, a toe-loop for additional forefoot control, plus a PU footbed for added comfort and support. Its ChacoGrip rubber outsole is also relatively durable and grippy, even in wet conditions.
A big plus is that Chacos has a very comprehensive recycling and repair scheme. Just send in your old sandals for a refresh! A great way to keep them out of the landfill.
More info.
Xero Shoes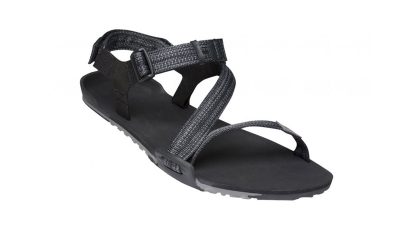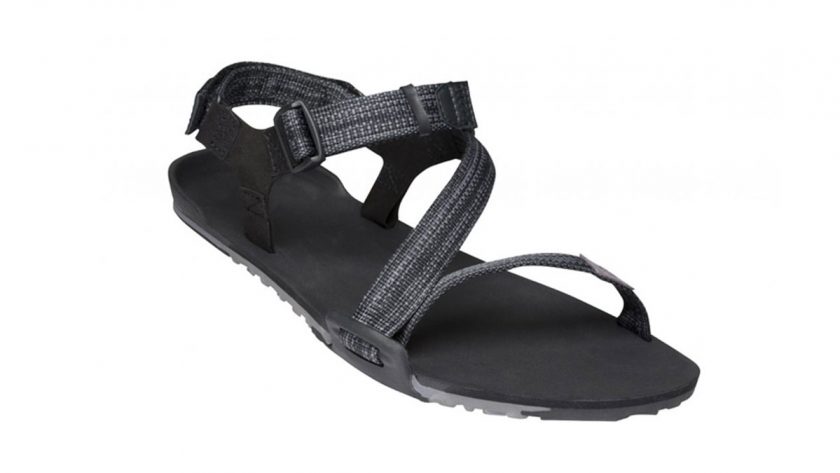 Xero Shoes is one of the leading brands in the trend for minimalist 'barefoot' shoes. It creates boots, shoes and sandals which offer enough protection but don't disrupt the natural feel and motion of the foot on the earth. I highlighted some of its boots in my ultimate list of hiking boots here, but here I'm highlighting its Z Trail Sandal.
This sandal is incredibly lightweight and can be used for anything from trail walking to the beach and yoga.
More info.
Astral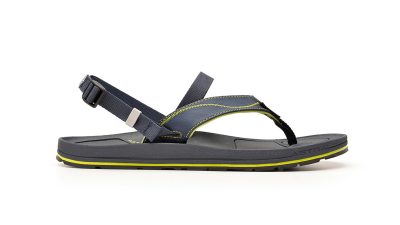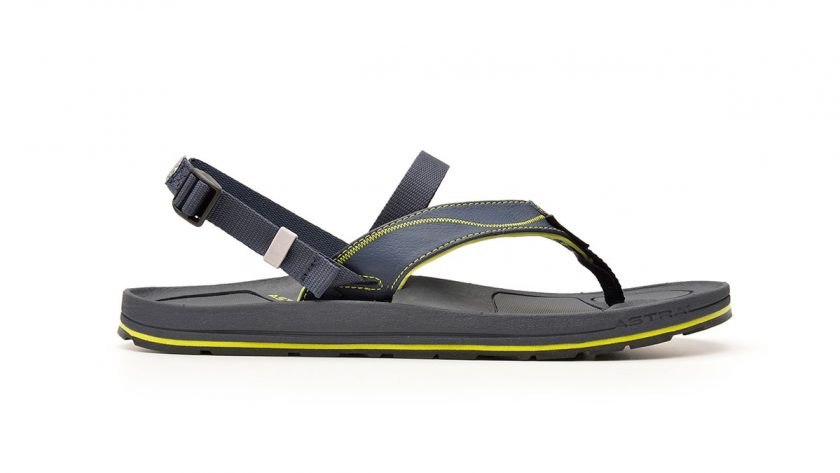 Astral is known for its range of life jackets but since 2012 has been making shoes and boots to suit both land and water-based activities. Its boots and shoes are canvas based, meaning they dry quickly, and its soles are incredibly sturdy with deep lugs for improved traction over slippery surfaces. You can see them in my ultimate list of hiking boots and shoes here.
The brand also makes one variant of sandal: the Rosa for women and Filipe for men. They are pretty much identical, apart from the colour difference and feature a super grippy (especially across the water) but flexible outsole and synthetic leather strapping. The material ankle strap is removable meaning you can convert these sandals into flip-flops when needed. Great for clambering over rocks, walking and running.
More info on the Rosa and Filipe.
Vivobarefoot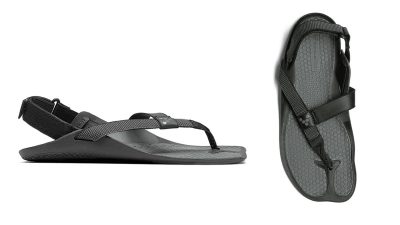 Vivobarefoot is another brand revolutionising the trend in minimalist 'barefoot' shoes. Its Total Eclipse sandal is suitable for most outdoor activities but has been designed specifically for running.
Based on ancient running sandals, it's been reimagined and redesigned with modern technology including Vivobarefoot's thin but durable sole.
The brand recently partnered with Finisterre for its 2018 shoe collection and has also brought out a limited edition of the Total Eclipse sandal.
More info.
Freewaters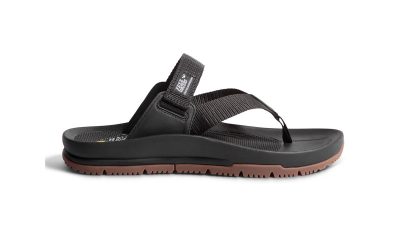 Freewaters is a US brand that organises and delivers clean drinking water projects around the world. To date it's completed 80 water projects across Haiti, Kenya and Philippines, supplying thousands of people with clean drinking water. On top of this awesome initiative, the brand also makes great shoes.
These Trifecta sandals are 100% vegan and feature a super comfortable 'Supreem Foam' footbed and velcro adjustable strappings. When you buy a pair, you can choose which water project you'd like the proceeds to go to.
More info.
Luna Sandals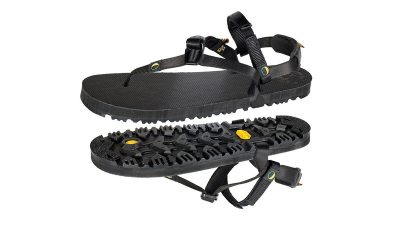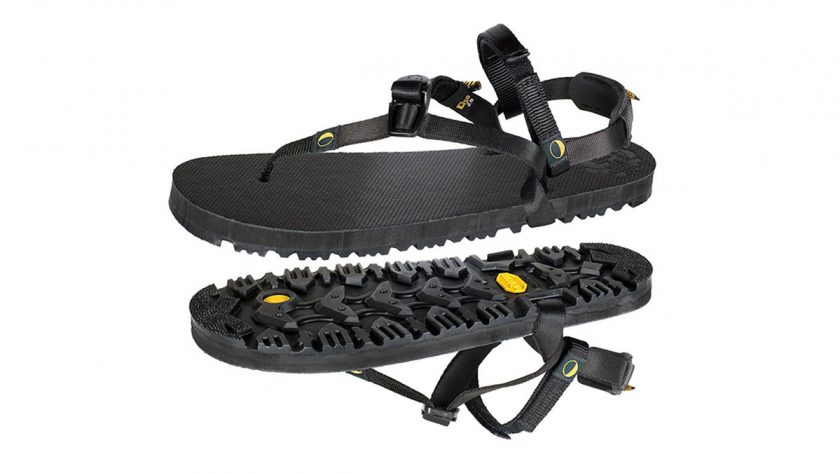 Luna Sandals has been handmaking adventure sandals in the US for years. Its Oso 2.0 sandal is its ultimate offering and is ideal for all kinds of outdoor activity, including trail running.
It features a non-marking Vibram MegaGrip sole, with deep 4.5mm lugs and textured toe and heel areas for extra grip, as well as a padded heel support and adjustable strappings.
It's one of the best-rated adventure sandals on the market. Plus the brand offers a lifetime 'Moonrock Guarantee' meaning it will replace/refund/repair the sandals if they break (excluding general wear and tear.)
More info.
Bedrock sandals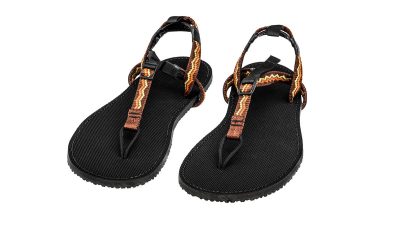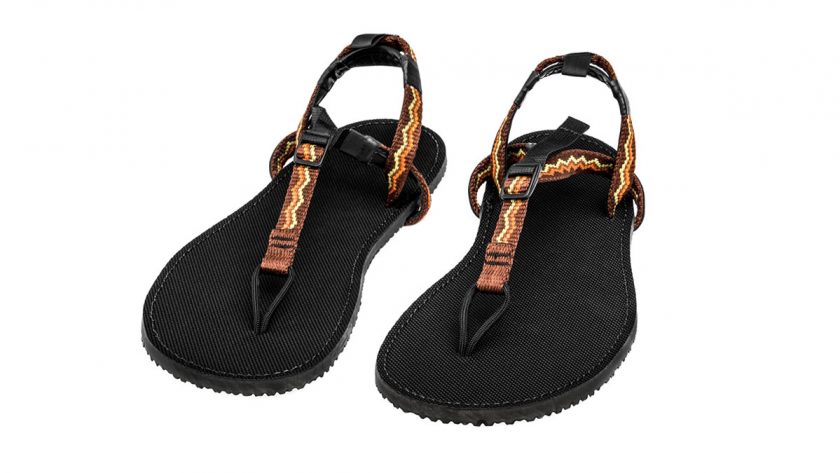 Bedrock's classic sandals feature durable and grippy Vibram soles (in either 7mm or 9mm thickness) and woven stand-up strapping made from recycled polyester which is lined with recycled bike tubes.
They are super light, weighing only 130g (men's US size 9) and have been built for ultralight travel, barefoot-style running, and camping.
Plus 1% of every purchase goes to support environmental non-profits!
More info.
Jambu & Co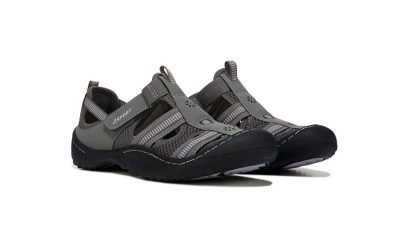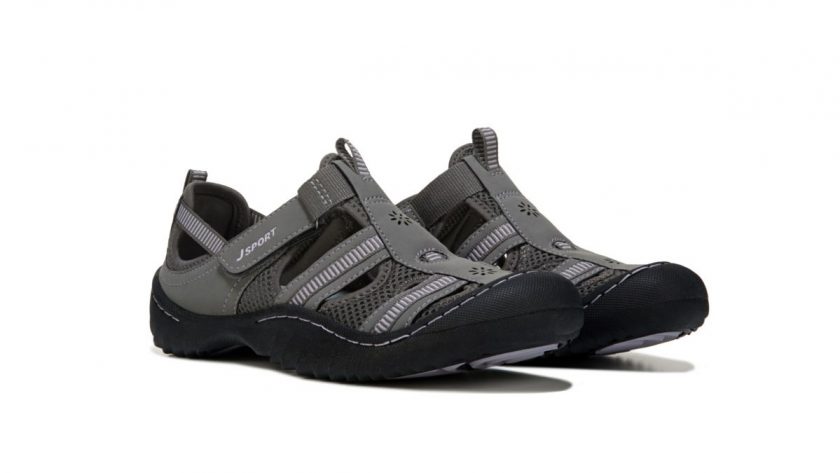 The JSport Regatta is a mix between a woman's sandal and a trainer. Its sporty mesh uppers are breathable and help support the foot, while its partially recycled rubber All-Terra outsole is sturdy and offers a good level of traction over different terrain.
Reviews suggest this shoe is super comfortable, and it looks an ideal sporty shoe for both urban and rural adventures.
More info.
Sanuk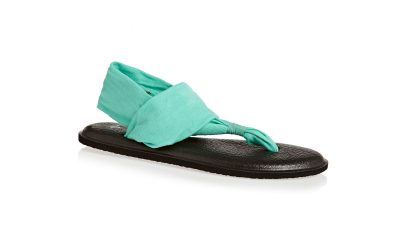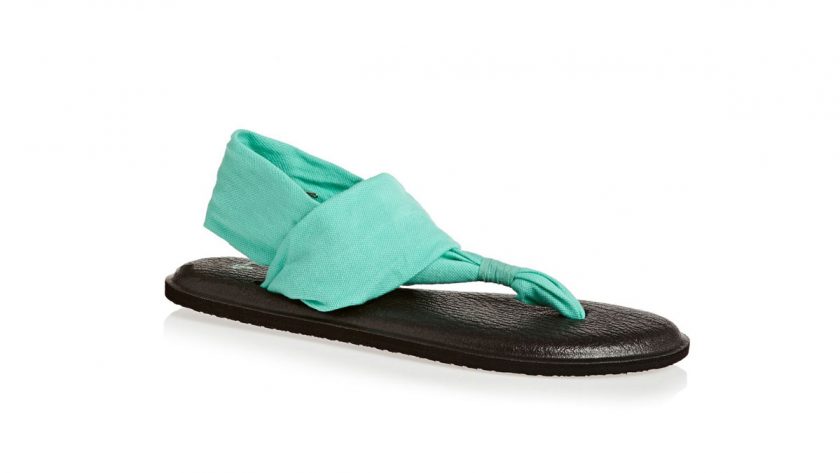 The Yoga Sling 2 is the perfect sandal for yoga-loving travellers. Its sole is actually made from yoga mats, which makes these super comfortable. The design features a material upper which supports your foot around the midsection and ankle. While these are designed for women, Sanuk does make a vegan range for men and kids too.
These aren't suitable for hiking or difficult terrain, but they are a great choice for beach holidays and casual wear.
More info.
TEVA
I know there has been some confusion over TEVA's sandals and shoes so I wrote off to them. Unfortunately, they replied saying their shoes and sandals aren't vegan as they contain animal-based glues.
Comments
Got anything you'd like to add to the list?
Let me know in the comments below ↓↓