For this recipe, I've teamed up with fellow Ethical Bloggers member Claire Lyons. Claire runs the Frugal Family blog which explores how to live an ethical lifestyle on a budget. Claire's tips cover everything from "Greening up your business," cleaning the home and also inspiring children to live an ethical lifestyle.
This pâté seems too simple to be real, but it does work – and it is delicious. We sometimes get a bit bored of nut butters and marmite but still fancy something savoury and this is perfect. You can choose how coarse you like your pâté, but some of my family are quite fussy so we usually go for a very smooth consistency. It normally keeps in an airtight container for 3-4 days in the fridge, and is great for picnics or day trips as you can spread it onto bread, crackers, rice cakes or just use veg sticks and dip straight into it.
You can also use it to make a nice gift or unusual offering to a 'bring and share' event with a plate of crackers.
How to make walnut pâté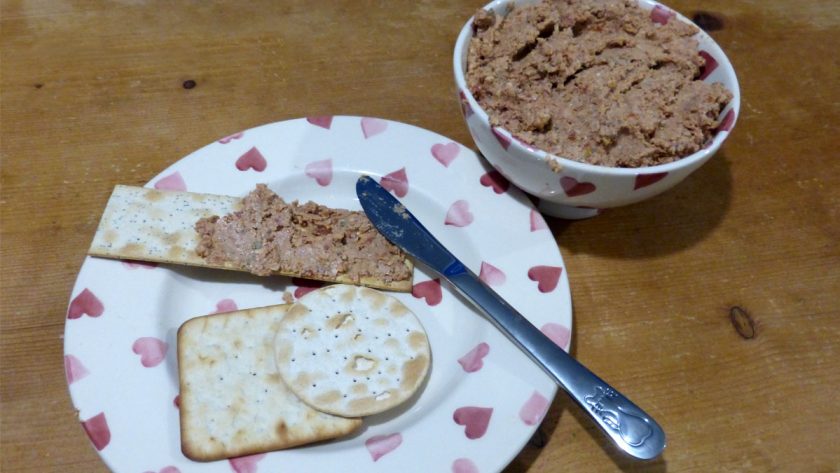 Ingredients
I cup sundried tomatoes (drain off the oil)

2 cups walnuts (soak them in water overnight for better taste)

10 sage leaves
Method
Put everything into a food processor, no need for any chopping, and whizz away.
You can add salt and pepper to taste if required.
More backpacking food ideas
My favourite 10 min recipe for energy bars: Puffed amaranth, date and pecan bars.
The ultimate vegan guide to backpacking food: see here.