Winter boots can be one of the trickiest pieces of gear to find for vegans. That's because many styles are made from leather and suede, while some also feature fur trims and linings. But these boots below are all made from cutting-edge vegan materials that promise to keep your feet warm and dry even in the harshest winter conditions. Some are designed specifically for mountaineering and are compatible with crampons, while others are suited to the more casual hiker and some for everyday uses.
Here's my list of the best vegan winter and snow boots:
Kamik
The Greenbay4 features a waterproof 600 denier nylon upper and an 8mm Thermal Guard liner which is fully removable. It's also been made from 100% recycled materials! The adjustable snow collar and midfoot strap keep the snow out, while the lightweight synthetic rubber outsole offers great traction. The boot is rated to -40 degrees.
The Canuck is similar in design to Greenbay4 but features a 1000 denier waterproof nylon upper, meaning its upper is slightly more durable and of a heavier construction. The boot is also rated to -40 degrees.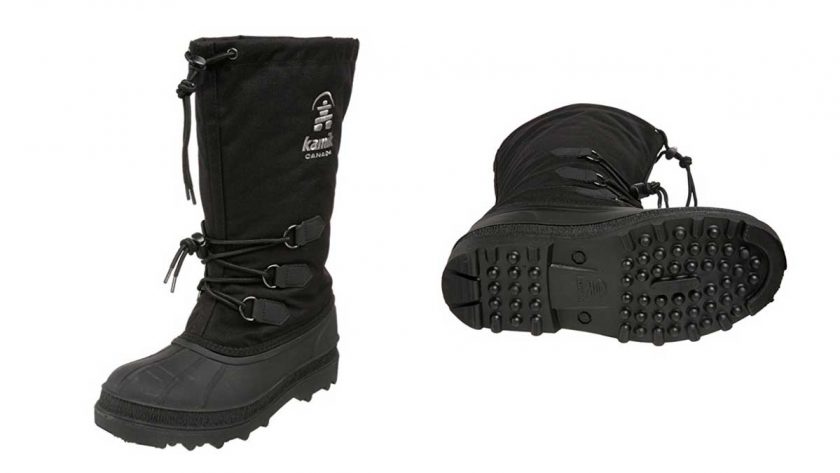 The female-specific McGrath snow boot features a seam-sealed waterproof construction and 3M™ Thinsulate™ insulation. Made from a waterproof nylon and synthetic leather upper, the boot features a waterproof gusset tongue and a moisture-wicking fleece lining.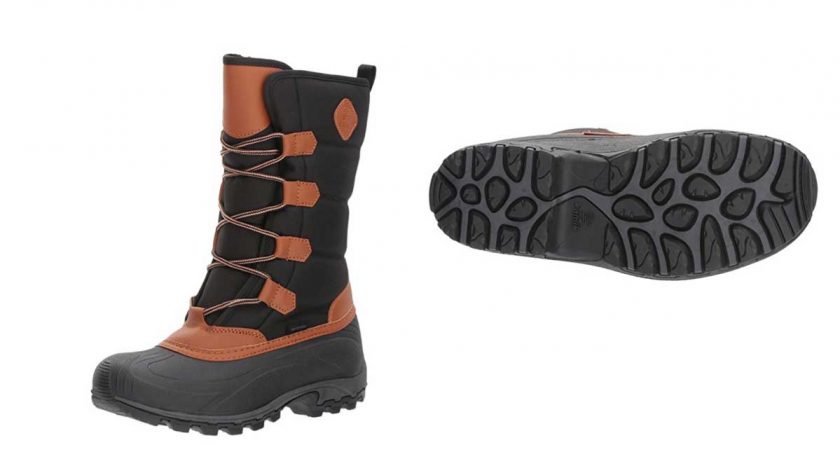 Available in WOMEN's
La Sportiva
The G5 is an ultra-technical waterproof boot for high altitude mountaineering and working in cold environments. Its designed to provide waterproof and thermal protection during prolonged stays in the mountains and winter environments and combines the thermal insulation characteristics of a double hull boot with that of the lightness of a single hull boot.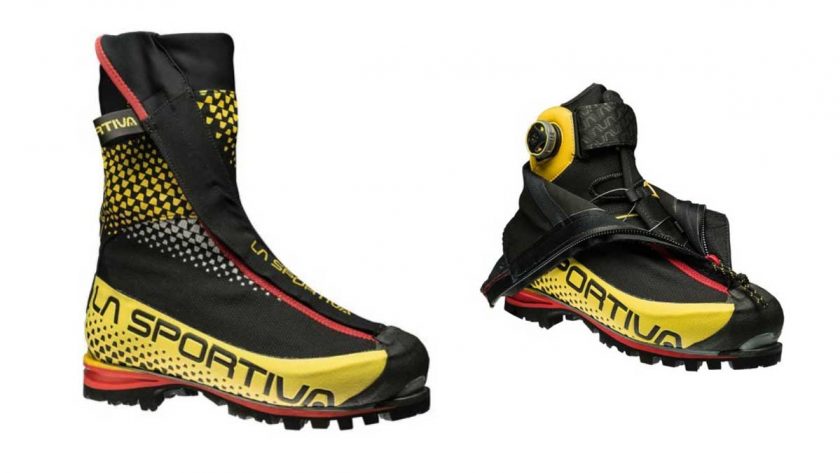 The Trango Ice Cube is an ideal boot for advanced winter hikes. The upper had been made with Thermo Tech Injection ™ technology meaning it has no seams, while the PU TechLite ™ rand protects the boot and increases its durability. The Trango Ice Cube also features an integrated gaiter with a water-repellent zipper. This makes the boot really waterproof while maintaining good breathability thanks to the GORE-TEX Insulated Comfort membrane.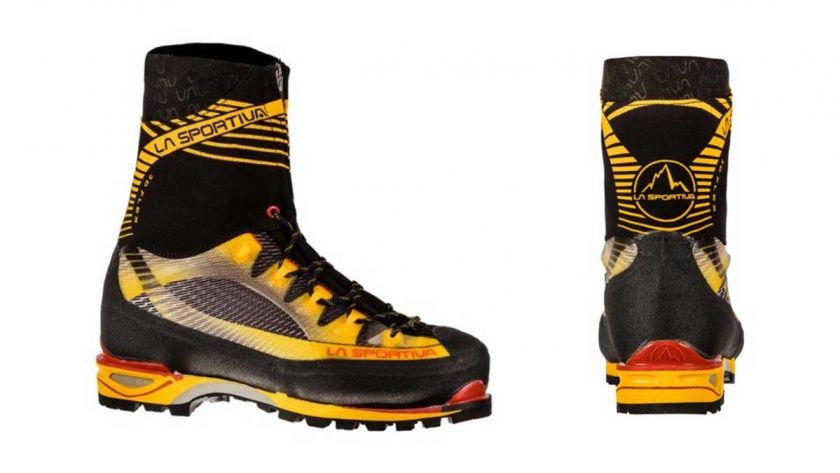 The Olympus Mons Evo is a boot specifically designed for technical mountaineering and for uses in cold environments. It's one of the lightest boots in its category and features a removable thermal and breathable inner boot combined with an external hull in highly resistant nylon. Its Vibram sole is extremely durable and thermally insulating. Compatible with quick-coupling crampons.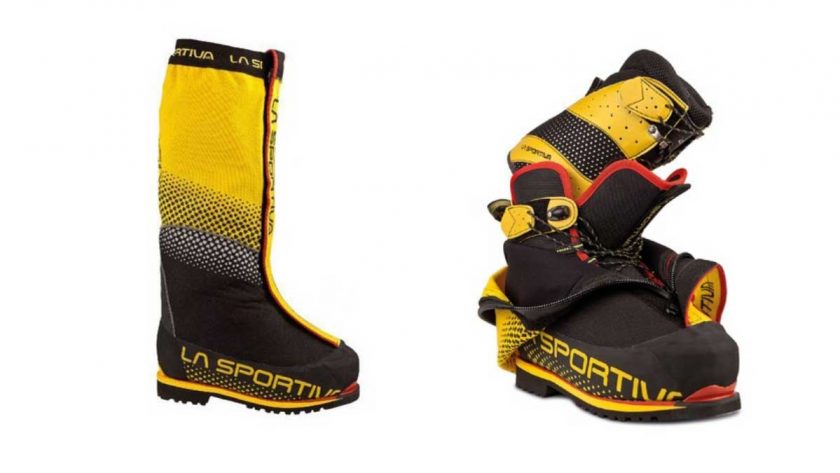 The G2 SM Alpinism has been developed in collaboration with the alpinist Simone Moro, for extreme mountaineering and prolonged working at low temperatures. It features a three-layer design: gaiter, inner hull and inner slipper, which offers maximum waterproofing and insulative properties. The external protective gaiter is composed of water-repellent and anti-abrasion stretch Cordura® fabric, while the inner hull features a four-layer insulating structure with reinforcement lorica inserts. Suited for use with crampons.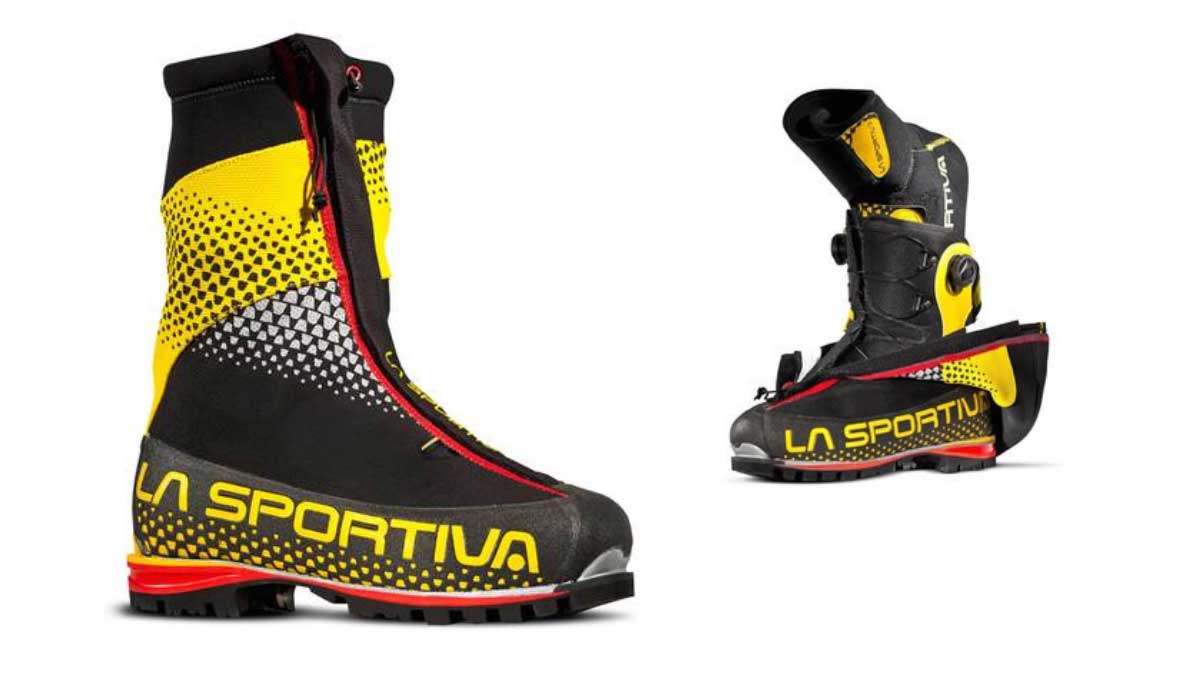 Jambu & Co
The Mendoza is a sturdy boot suited for winter walking. Made from a brushed vegan upper, the ankle support features a knit fabric designed to provide comfort and keep the warmth in. While they look bulky, they are relatively lightweight for their size, 770g, and provide a good level of waterproofing. The sturdy sole also grips well on snow.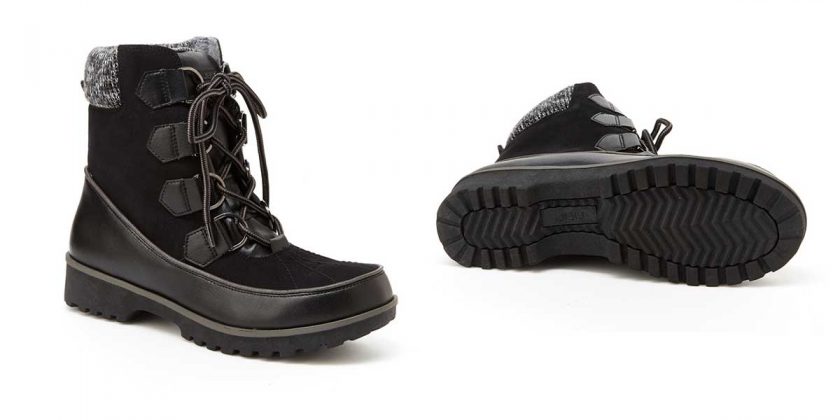 Available in WOMEN's
The Edith is a female-specific winter boot, designed specifically for snowy and wet winter conditions. It features a duck boot style, with a partially recycled rubber outsole which protects the lower half of the boot and keeps your feet dry. The D ring lacing keeps the boot secure and can be adjusted for a closer fit.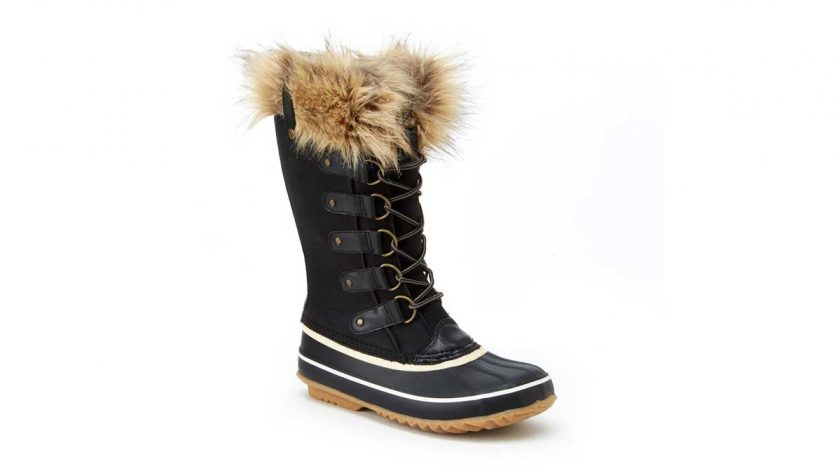 Available in WOMEN's
Treksta
The Cape Mid GTX is a great winter performance boot with GORE-TEX® XCR and Partelena insulated lining, combining waterproofing with fleece-like warmth for snowshoeing, shovelling the driveway, or making your way to work through the snow.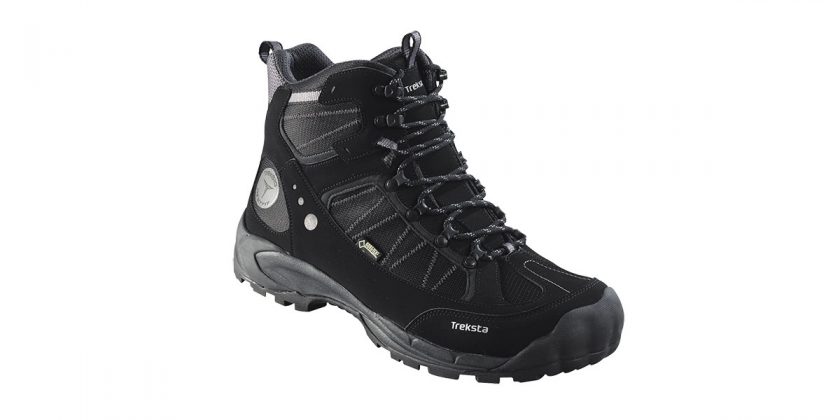 Vegetarian Shoes
The Ice Patrol Boot has been designed with slippery conditions in mind. The stitched-on rubber sole, made in Italy, has deep lugs for good all-terrain grip. For icy conditions there are special metal grippers that work like mini crampons, that can be easily folded out.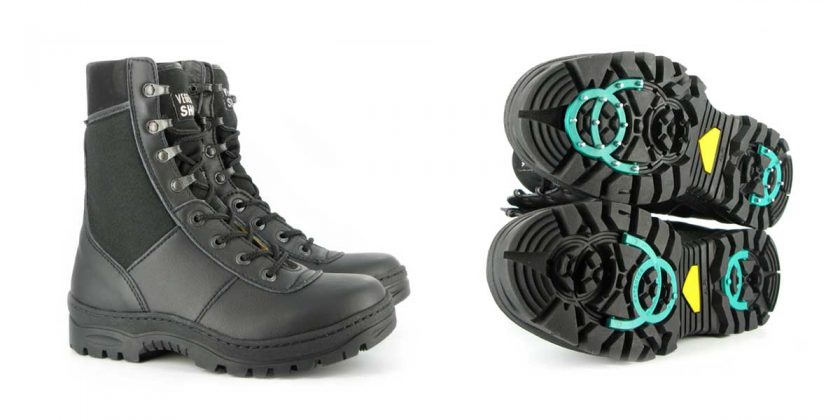 Available in UNISEX
The Ice Patrol MK2 is an upgraded version of the Ice Patrol boot. It still has the same boot style, with fold out grippers, but also has higher-spec micro-fibre lining and a 'bellows' type tongue plus D ring lacing rather than eyelets on the fore-part.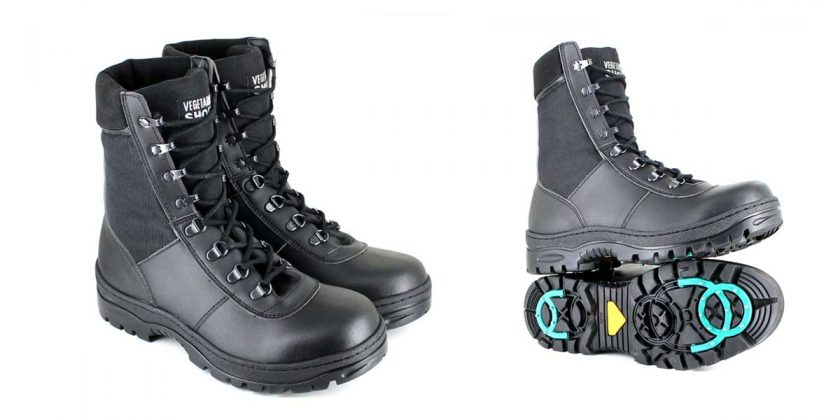 Available in UNISEX
The Duck Boot is a cross between a walking boot and a Wellington. Its one-piece moulded sole and upper, up to the first rows of triple-stitching, makes these boots extremely waterproof and very hard wearing. They are insulated throughout and also feature a water-resistant and breathable membrane lining.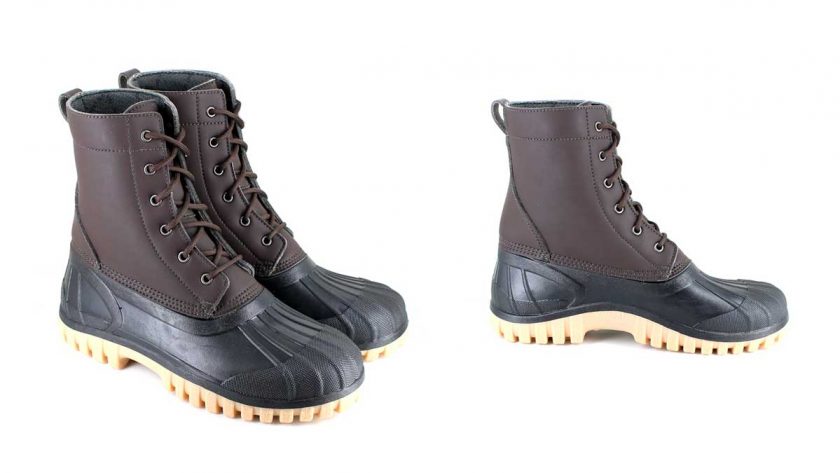 Available in WOMEN's
Native
The Native Jimmy is a classic duck style boot, with rubber outsole and rim. They are pretty lightweight for their style and are fully waterproof, washable and odour-resistant. The micro-fleece lining protects your feet and keeps them warm while the sturdy outsole offers a good level of traction.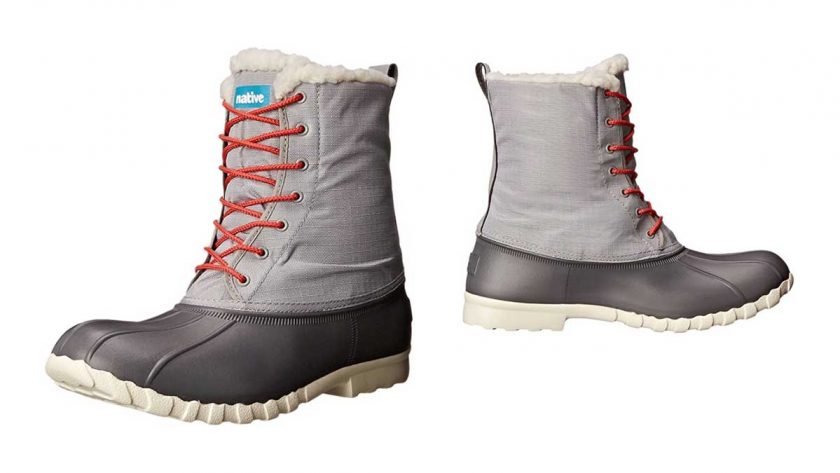 Available in UNISEX
FAIR
The Lace-Up Boots are made from a high-quality breathable synthetic leather (PVC free) and feature an insulative fluffy lining. The boots are female specific, with a slightly wedged heel. While they do offer good traction, I would say the boot is suited to casual wear rather than trekking.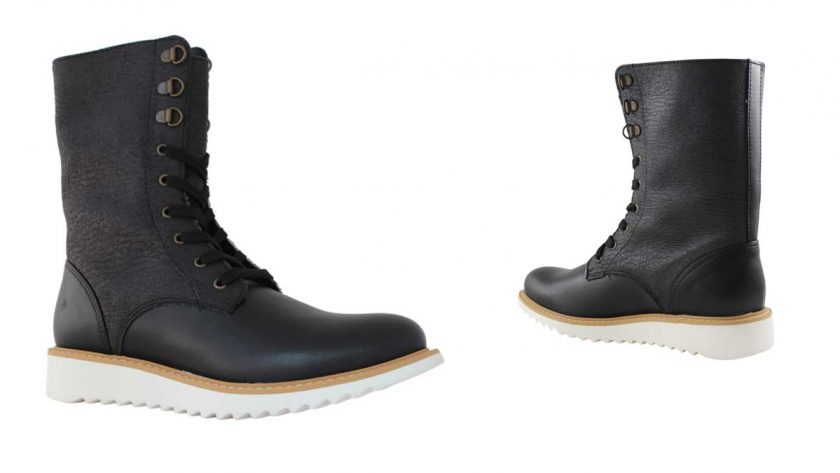 Available in WOMEN's
The Walker Boot is the male equivalent of the Lace Up Boot. Made from the same high-quality breathable synthetic leather (PVC free), they also feature a faux fur microfibre lining. The boot is cut shorter, ending above the ankle and the rubber outsole is durable and grippy. Again, best worn for casual.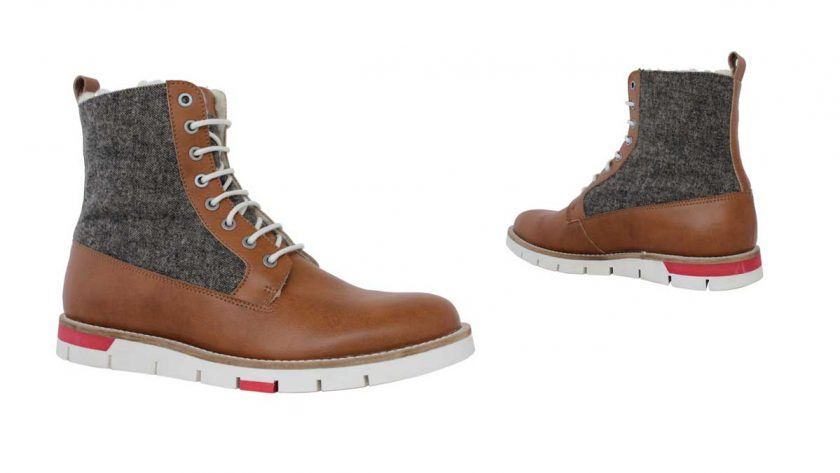 Available in MEN's
Bogs
The Classic High Work Boot has been designed for extremely cold weather conditions, with a comfort rating to -40˚F. The boot, made from durable rubber, features a 7mm four-way stretch Neo-Tech™ insulated inner, which offers maximum support and movement in extreme conditions. Its non-slip outsole also delivers excellent traction on any surface including snow and ice. Also available in a mid-calf style.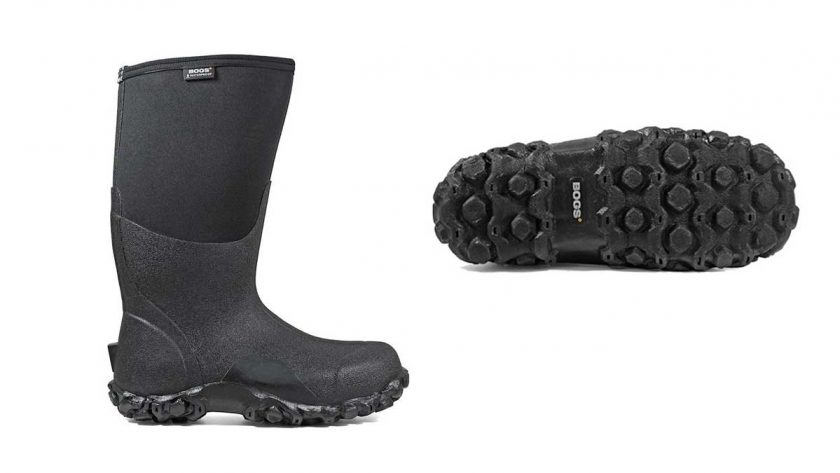 Available in MEN's
The Skyler Lace is a women's lace-up winter boot with a comfort rating to -20C/-4F. Constructed with 3mm Neo-Tech waterproof insulation, it features a Max-Wick lining to keep feet dry and a special contoured EVA footbed that fights odours. A warm and stylish boot.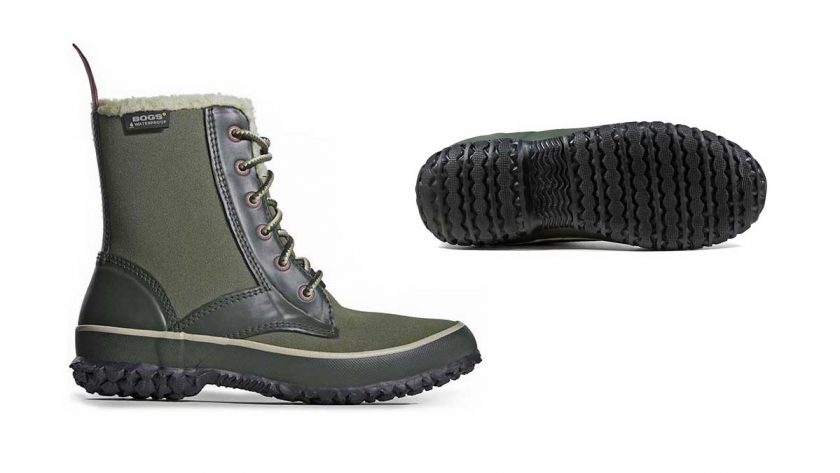 Available in WOMEN's
The Classic Triangles Tall is a durable boot which promises to be 100% waterproof. It features a hardy nonslip outsole ideal for navigating slippery terrain and Neo-Tech insulation which keeps you warm and comfortable at subzero temperatures. It is comfort rated to -40C/-40F. The fit can be a little snug, so for wider feet the Classic High maybe a better option.
Available in WOMEN's
The Dryboot Company
The Harris Dryboot is a 100% waterproof boot made from natural rubber. It features an anti-sweat, cotton/jersey lining with additional padding around the ankle. A very useful and hardy boot for outdoor work.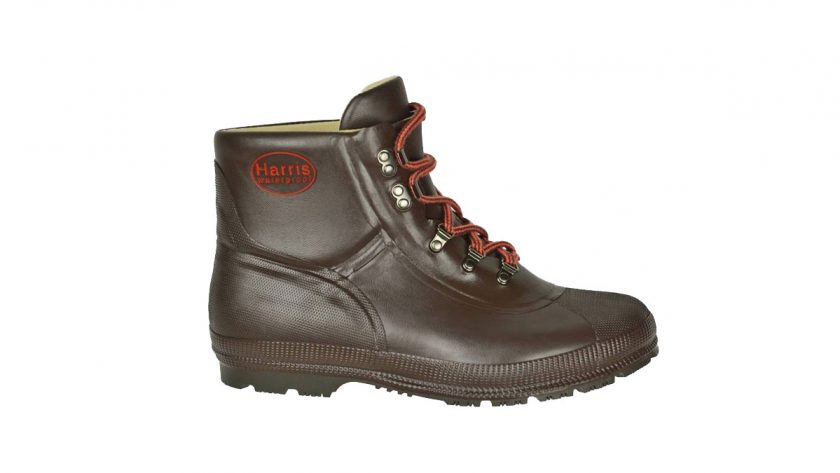 Available in UNISEX.
Looking for an all year round hiking boot? See my list of vegan hiking boots and shoes here.