Finding a good vegan hiking boot can be a bit of a struggle. While it's relatively easy to find a non-leather boot, most big brand outdoor companies are unable to confirm if the glue or dyes they use are animal-free. As such, I've compiled a list of all the boots that are known to be 100% vegan which can be seen here.
This list features the Will's Vegan Shoes Hiking Boot.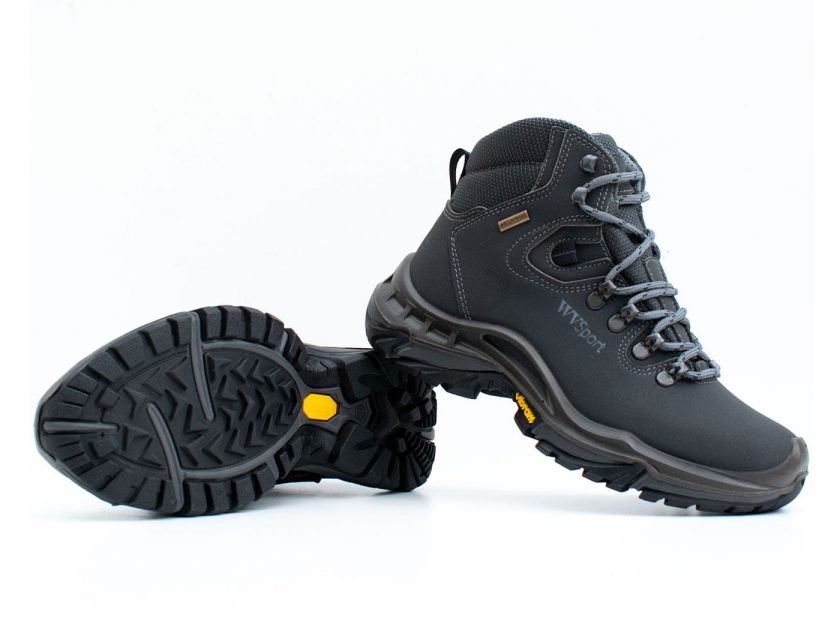 Will's Vegan Shoes (WVS) started up in 2012 offering everyday shoes suitable for work and leisure. In 2018, it created and launched a hiking boot – the WVSport Waterproof Hiking Boots. From reviews, I'd heard that WVS made good quality shoes, but I was dubious about their hiking boots given they weren't a specialist hiking boot company. But I was impressed by its specifications including the Vibram sole, its waterproof uppers and the fact its made ethically in Italy. A huge thumbs up! As such, I was really keen to try these out. Priced at £116, they were affordable too.
Sizing
These boots only come in whole sizes and WVS suggest to order your usual size or if you are a half size order up. As a 5.5 UK women's I ordered a 6.
With hiking socks, I now wear Darn Tough CoolMax, the boots fit well with enough space for my feet to spread and expand when they get hot. The padded ankle support fitted close and the insole felt supportive but flexible. The boots felt surprisingly light compared to others I've worn yet I was impressed with the robustness of the materials including the chunky Vibram sole. Exactly what I was looking for.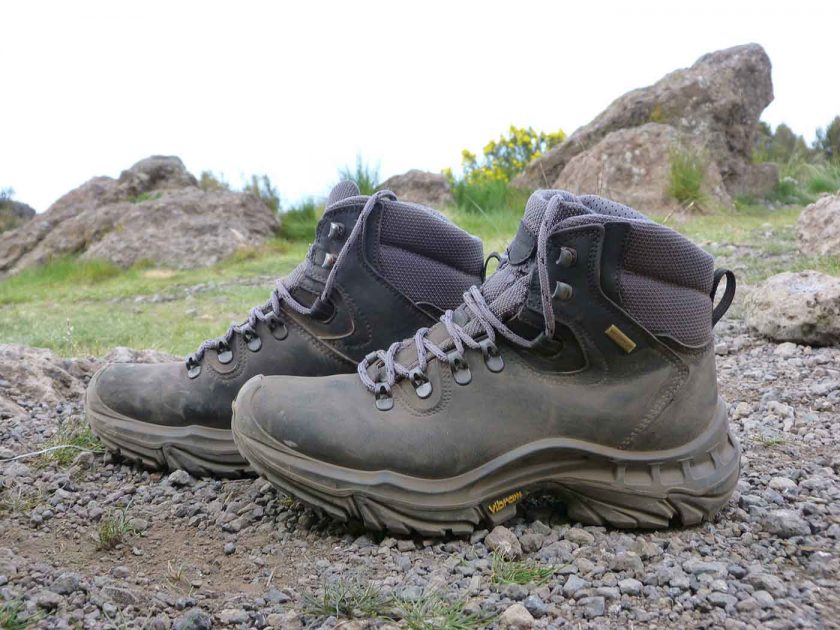 Testing
Other reviews had suggested I didn't need to break these boots in. So I went for it, tackling a 20-mile route on my first outing. They fitted well and didn't rub. It was a dry day so I couldn't test the waterproofing, but the materials felt sturdy while flexible. So far, so good.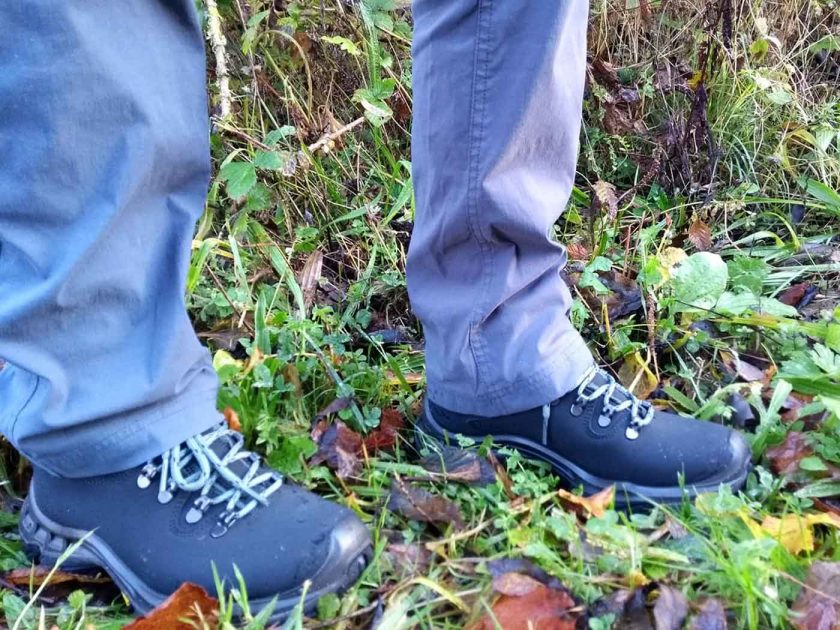 During this walk, I did wear an old non-wool pair of hiking socks (Bridgedale). My feet overheated and I developed a blister on the heel.
So on my next 15-mile outing testing these boots, I wore the Darn Tough Coolmax socks and experienced no trouble at all. I had no blisters, my feet didn't overheat and weren't sweaty. This proves how important the right boots AND socks are.
On this outing across Cheddar, Somerset, it also rained and I crossed several rivers. My socks remained dry despite water passing midway up my boot and getting very muddy.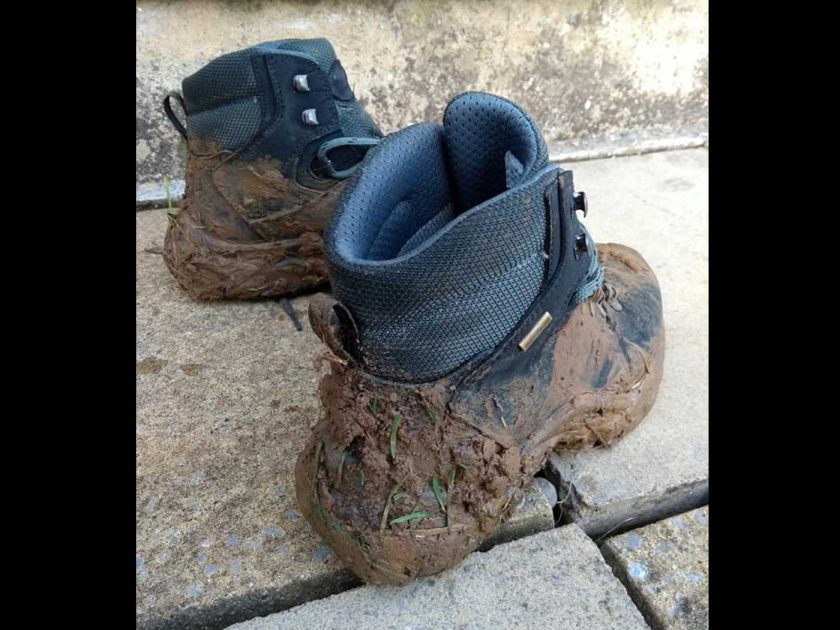 How to clean the boots
WVS advises to wipe down the boot uppers with warm water and a mild soap solution but to not use waterproof or other protective treatments because these treatments are designed for leather boots.
As such, I wiped the boots off with water first and washed them gently with a soapy solution before leaving them to dry out of direct sunlight.
WVS claims its footwear does not spoil or stain when it gets wet. On the whole I would agree, however I do think the uppers have discoloured slightly from the mud since wearing them. However, they've performed perfectly after each wash, so a slight discolouration doesn't bother me.
Climbing Kilimanjaro
In February 2020, I climbed Kilimanjaro. This was the biggest test for the boots. I'd worn them in England for several long day hikes across countryside terrain, but never a multi-day hike up a mountain.
They performed perfectly. The hike was five days long, across various terrain including a rock high altitude desert, a very steep scree slope and snow and ice. The temperatures varied from 35°C to -15°C and sock wise, I chose Darn Tough Cool Max for the warmer days and Lorpen All Season Trekker socks on the final night ascent to Uhuru Peak.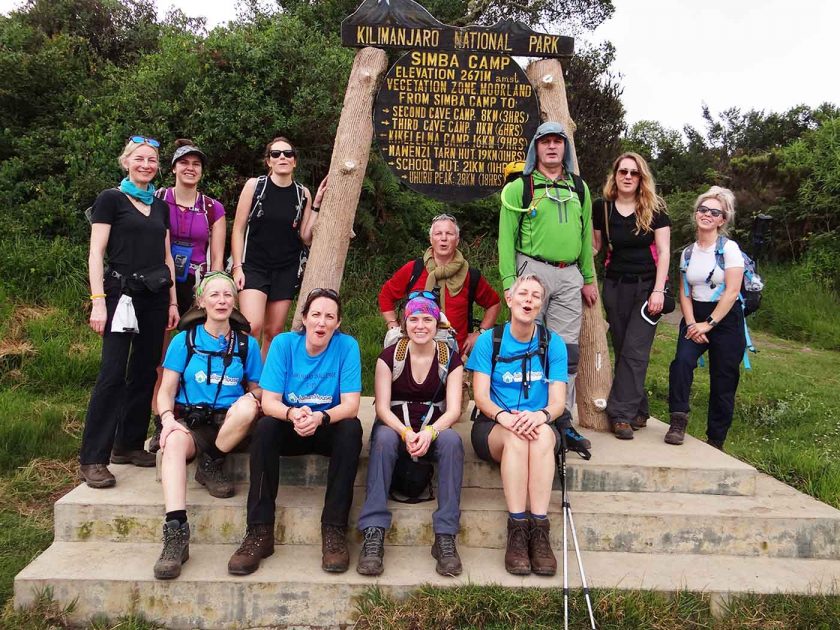 I'm really pleased to say I didn't develop any blisters during the hike. The boots provided great ankle and foot support over different uneven terrain – making them comfortable to wear. The Vibram sole was incredibly sturdy yet flexible and provided a good level of grip over the snowy peaks and the lacing system was easy to adjust and stayed in place. I was really impressed and relieved these boots lived up to expectations.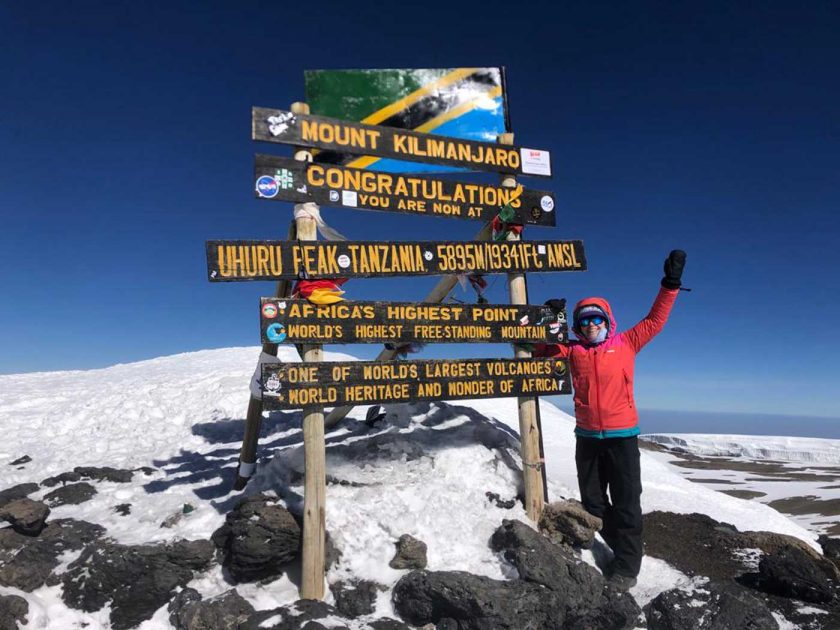 Verdict
I'm thrilled with these boots. Not only are they 100% vegan and made ethically in Italy, but they perform perfectly. They are comfortable yet provide everything you want in a hiking boot. Sturdy yet flexible sole with a deep tread, waterproof uppers and comfortable padded ankle support. Plus they look good. It's a win-win and well worth the purchase. These will last for years to come.
Pros
Comfortable
Very sturdy and supportive
No blisters
Waterproof AND breathable
Vibram sole with deep tread provides great grip
Made ethically
Lighter than other boots of similar size and standard
Cons
Uppers are slightly discoloured after first wash
4.8
Fantastic boots that are comfortable and supportive
Women's size comes in UK 3 to 8 and Men's comes in UK 6.5 to 12. The toe box is designed for wider feet.