I love to hike in the summer. The weather is a lot better, you're less likely to get caught in the rain and it gives you a chance to ditch your boots, get out your sandals and let your feet breathe. Wearing sandals definitely makes for a different hiking experience. You're closer to the ground, more in tune with the uneven terrain and the elements. Somehow it feels more natural.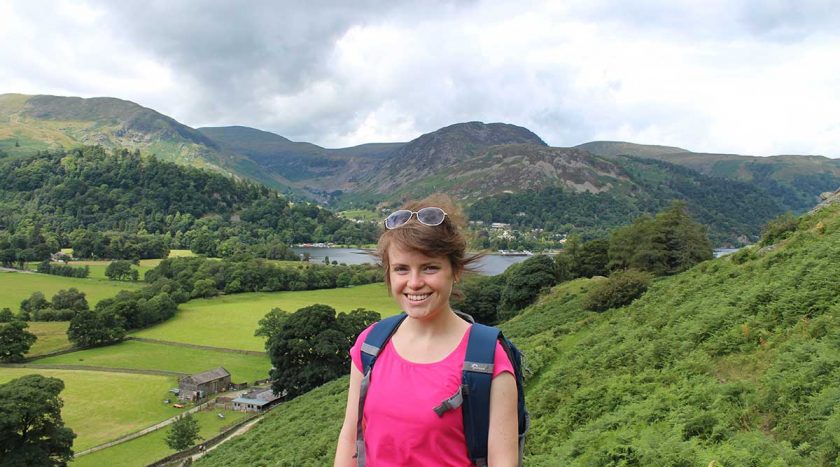 There are many different hiking sandals on the market. (See my list of the top 8 vegan sandals.) Some offer quite a lot of coverage, some have thick soles while a few offer barely-there protection to give you that 'barefoot' feel.
Minimalist footwear
Since the rebirth of minimalist 'barefoot' footwear movement, I've been really keen to try some out. Minimalist footwear is all about reconnecting the wearer to that organic barefoot experience—basically how most people walked/ran before the introduction of the modern athletic trainer and shoe. Inspired by the Tarahumara tribes, known for running hundreds of miles in paper-thin sandals (known as Huaraches), the minimalist movement sprung up about a decade ago amongst dedicated runners seeking to recreate this barefoot experience. It continues to be popular today in certain circles.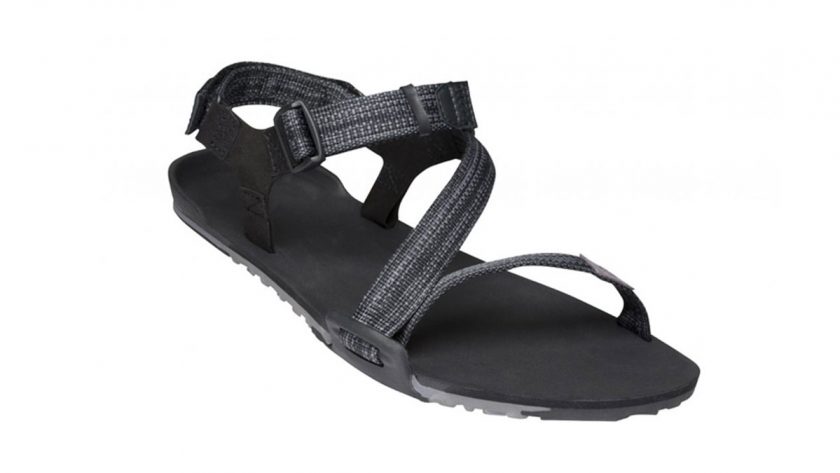 Most minimalist shoes have a very thin flexible sole, are lightweight, and don't have an elevated heel. Their low to the ground design encourages natural motion and feel.
Xero Shoes
So after a little research, I was pleased to find US brand Xero Shoes. I had already tried out their Terraflex shoe, which is a minimalist hiking and trail running shoe. See my review here. I was really impressed by the quality and feel of the shoe, so I decided to try out one of its sandals. There are a couple in its range, but I opted for the Z-Trail because it offered a bit more protection and comfort than the Z-Trek. As a newbie to minimalist sandals, I thought the Z-Trail would be a great introduction.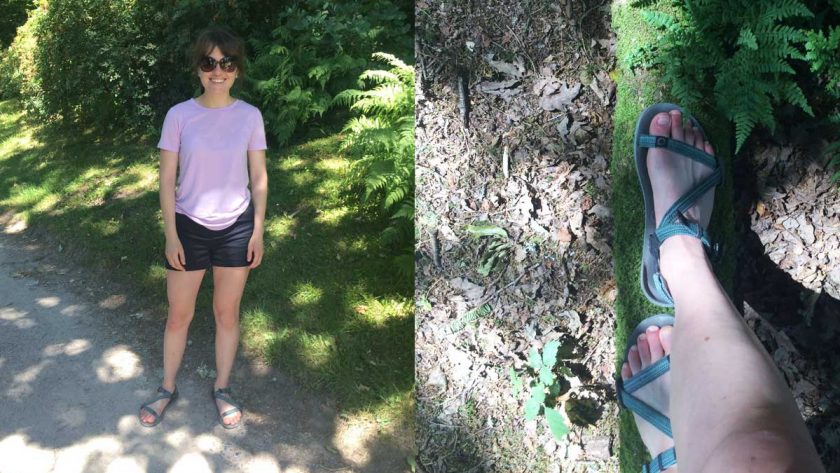 Xero Shoes Z-Trail Sandal Review
On first receiving the sandals, I was impressed with the style and the quality of its materials—which are all vegan-friendly. They were lightweight, and the thin sole was flexible but looked sturdy. The material straps looked good quality and held your foot in place without restricting any movement.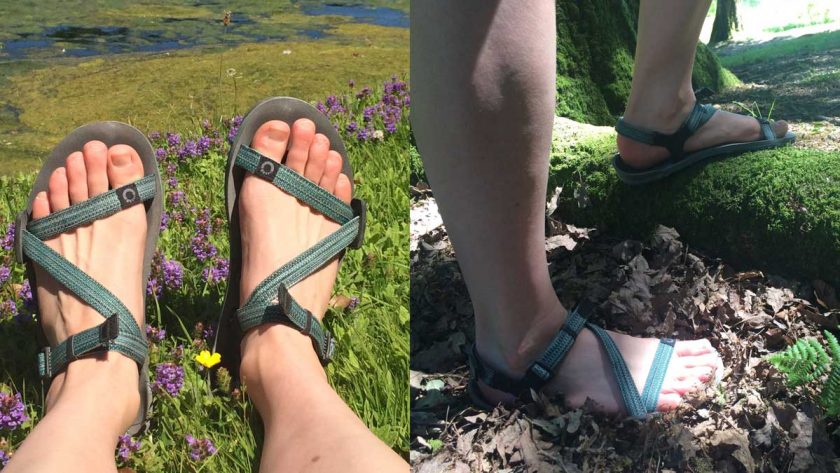 Sizing
While some US retailers do stock Xero Shoes, being in the UK I had no choice but to buy online. Luckily the company has its own UK online stockist, which makes delivery and exchanges a lot easier. Unlike its shoes, Xero Shoes offers a size template for its sandals which was really handy. You just print it out and measure it against your feet to find the right size. After doing so, the best fit for me looked to be the US size 8. I'm usually a UK 5.5 or 6.
Like all minimalist shoes and sandals, the sizing is quite wide to allow your feet to naturally spread and flex. It may be something to bear in mind if you have very narrow feet. However, on the whole, I would say the sizing was pretty accurate and I liked that little bit of extra space to spread my feet.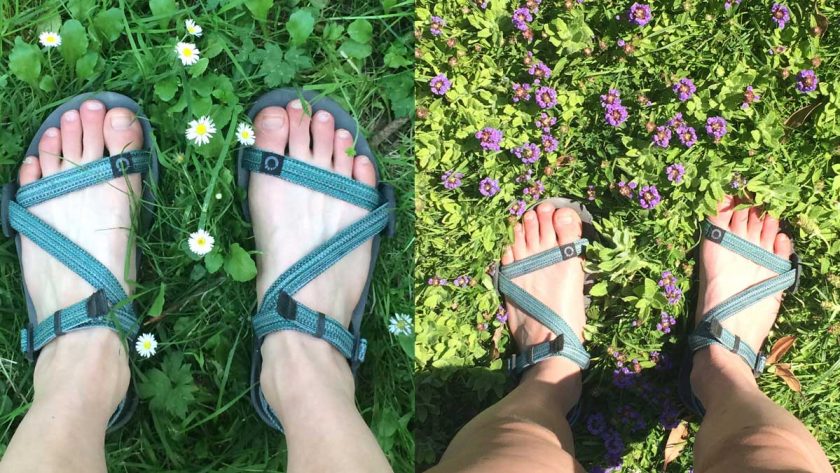 Performance
After wearing them for several weeks across various terrain, I was pleased to find my initial thoughts hadn't changed. The sandals were really lightweight, and the flat sole gave the impression you were walking without anything on. While being able to feel the changing terrain underneath, the sole still provided enough support and protection from any rocks or sharp objects. They were also really grippy, especially over loose rock, dry sandy earth and wet leaves.
The only downside, which is to be expected from wearing sandals, is that my feet became dirty after walking over dry sandy terrain. If you're wearing sandals this is to be embraced and you just need to wipe down the sandals with a damp cloth each time after use to keep them in good condition.
Verdict
The Z-Trail is a great quality minimalist hiking sandal. It provides enough support and protection while still allowing you to feel and experience the ground beneath. The sole is durable and grippy especially over wet or sandy loose terrain. It's a great introductory minimalist sandal perfect for those new to the movement.
Pros
Good quality materials
Durable sole
Supportive straps
Available in a range of colour
Good sensory feedback
5
Great quality hiking sandal